From "General Hospital" to "Big Bang Theory": Augustana's Unlikely Musical Cameos
BY: Tyler Clark |
Apr 25, 2014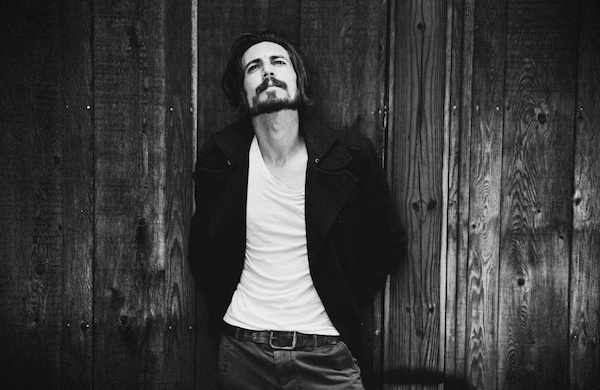 When he's not crooning lovelorn tunes as the principal musician behind
Augustana
, Dan Layus has another gig:
writing music for television hits like The Voice
. Appearing on TV soundtracks isn't anything new for Layus, though; since hitting the scene in 2005, Augustana has landed songs on shows all over the dial. As the band's newly revamped lineup heads out on tour in support of their new album,
Life Imitating Life
, we thought we'd take a look at some of the best (and not-so-best) TV moments in Augustana's history.
5. General Hospital – "Hey Now"
The good: Augustana breaks through to daytime audiences with an appearance on
General Hospital
. The bad: their song is used to soundtrack the worst fake car accident in the history of recorded media.
4. One Tree Hill – "Twenty Years"
In a scene with Very Serious Implications, you need a song with Very Serious Piano. Fortunately,
One Tree Hill
producers found "Twenty Years." The song's emotional heft made getting rejected on Instant Messenger feel as sad as rejecting your estranged (and dying) father.
3. Scrubs – "Boston"
Unlike
One Tree Hill
,
Scrubs
handled its sappier moments with a deftness that rarely felt manipulative. Part of that came from the show's smart use of music. Take this clip from season 5, in which Augustana's breakout hit "Boston" adds depth to the scene's quick-hitting feel-good moments.
2. Degrassi – "Steal Your Heart"
Beaches! Fireworks! Implied murder! Although it's only a promo for the show's 11th season, this quick clip from Canadian melodrama
Degrassi
succinctly encapsulates the angsty swells of emotion found on Augustana's self-titled 2011 release.
1. The Big Bang Theory – "Boston"
Our favorite entry comes from
The Big Bang Theory
, which slow-pitches an off-key rendition of "Boston" toward Sheldon Cooper's awaiting zinger. If you can't laugh at yourself (or in this case, your emotional sadsack of a roommate), who can you laugh at?
Augustana's new record,
Life Imitating Life
, is out now on Washington Square Music. Let the DVR do all the work and head to their show at the Double Door on Saturday, May 10, at 6 p.m. Twin Forks opens. 21+. Tickets are $18–$20 and can be purchased here.
Having fun yet? Check out Groupon's entertaining deals in Chicago.
Photo courtesy of Washington Square Music
BY: Tyler Clark
Tyler is a writer, storyteller, and musician from Chicago. His stories have appeared on stage at shows including Mortified, Story Club, and Lethal Poetry.