From Indian Lakes Are Ready to Put Themselves on the Map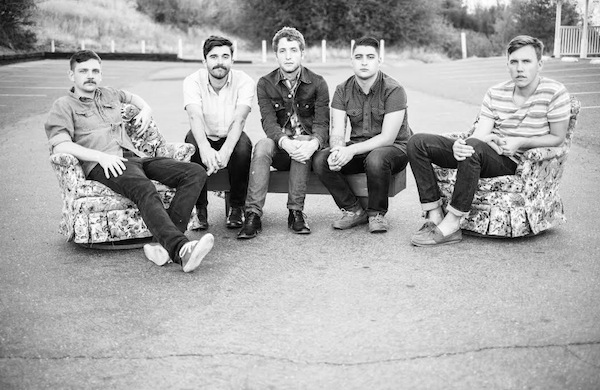 The boys of indie-emo band From Indian Lakes are ready for their first headlining tour, which means California's best-kept secret might not be a secret much longer.
Where, exactly, is Indian Lakes? If you can't find it on a map, you're not alone. But that hardly means it isn't a place worth visiting. The same could be said for the boys of indie-emo band From Indian Lakes, who have toiled away in relative obscurity while writing some of the best music their genre has seen in years.
BLARE
magazine recently hailed the California-based quintet as "one of the best alternative rock bands most people have never heard of." AbsolutePunk's Drew Beringer called their self-released 2012 album, Able
Bodies
, "a bona fide masterpiece." High praise, sure, but it hasn't yet resulted in a launch to next-level fame. That's about to change, thanks to the band's first headlining tour in, well, ever. But before they break out with their hotly anticipated new album, From Indian Lakes wants to show some gratitude to the fans who have been there all along. They announced the
Able Bodies
tour on
Instagram
and sought out intimate venues in hopes of creating experiences their supporters will never forget. Vocalist Joey Vannuchi told us that he's anxious for the chance to "mix it up in a much more personal environment." Fans can "expect a set list of songs that we think people want to hear the most," he promised. "Like we said, this tour is about you."
From Indian Lakes will be at Beat Kitchen on Thursday, March 27, at 8 p.m. Tickets are $10 in advance and can be purchased here.
Check out this live performance of "Stay Outside" from 2012's
Able Bodies.