Get Back to Nature with These Seattle Parks and Hiking Trails
BY: Leslie Seaton |
Feb 25, 2014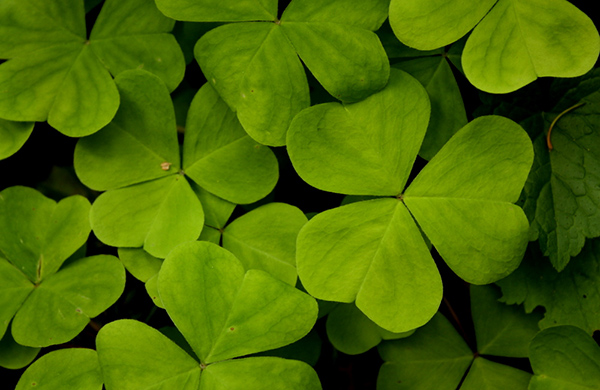 Seattleites are fortunate to live in a naturally beautifully city, with mountain and water vistas to enjoy around every corner. However, even in such a lovely urban setting, one occasionally needs to leave the city behind and get back to nature, and Seattle offers its citizens many spots even within the city proper to do just that. On the north side, Carkeek Park has the standard elements of a city park (picnic tables, a playground), but wander past the mowed meadows into the hiking trails for a more bucolic experience. The South Ridge and Hillside Trail are a lovely ramble through the forested area of the park. Keep an eye out for wood sorrel
(pictured above)
, Pacific blackberries, thimbleberries, Siberian miner's lettuce
(pictured below)
and other native plants. To the west end of the park, one can take the elevated bridge over the train tracks down to the beach, although keep in mind the beach is generally less secluded than the hiking trails are.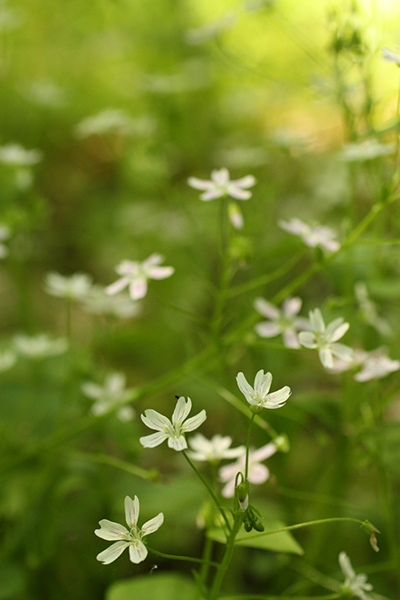 Heading south, the connected Ravenna and Cowan Parks provide four and a half miles of hiking trails that, for the most part, seem quite removed from their location within the busy University District and Roosevelt Neighborhood. Entering the hiking trails from the East side near the playfields, one soon enters the quiet of the wooded ravine, with its Bigleaf maple, Douglas Fir and Western Redcedar trees.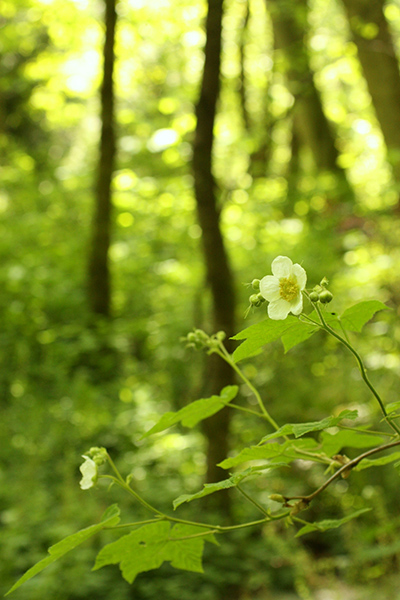 Discovery Park in Magnolia, like Carkeek, offers visitors both miles of forested trails and beach access. The main Loop Trail is almost three miles, and takes the hiker from open meadow to forest to bluffs overlooking the sound. For those interested in wildlife, this diversity of ecosystems means an opportunity to see marine mammals like harbor seals and a wide variety of birds (stop by the Education Center to pick up the park checklist, which features the 270 species that have been seen at the park).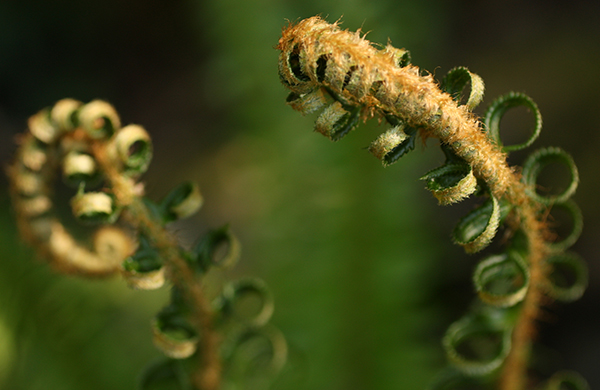 In South Seattle, Lakeridge Park (formerly Deadhorse Canyon) is a small slice of wilderness within the surrounding urban environment. Set back from Rainier Ave, the hiking trails bring the hiker to the cool ravine around Taylor Creek and away from the busyness of that major thoroughfare. The park has benefited from major restoration efforts over the years, and now is again home to many ferns, salmonberry bushes, and more native flora.
Too much rain to explore the forests today? Check out more things to do around Seattle.
BY: Leslie Seaton
Leslie Seaton runs the website Fresh-Picked Seattle, a comprehensive calendar of local food, free, and nature events. The site was started in December 2008, and in the past five years, she's hand-picked and listed thousands of local events – and attended hundreds of them herself! If you want to know when and where to go to learn Thai cooking, hear an author talk, take a kayak class, attend a free wine tasting, or a variety of other fun local activities, she's the person to ask.