Get Fit For Summer
BY: JEWEL HAZELTON | 2.12.2014 |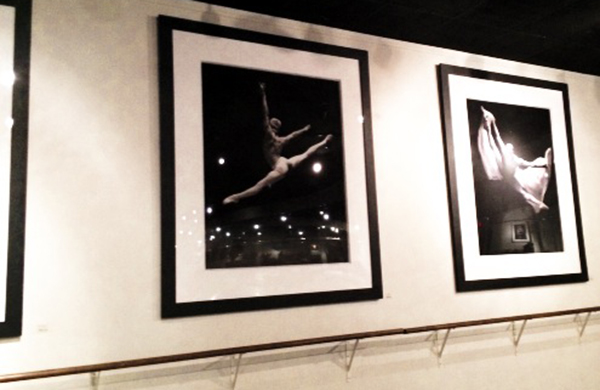 Bathing suit season is just a few months away so it's time to hit the gym to slim down to get bikini ready. Here a few ways to get fit without going to the crowded gym.
Flywheel
Flywheel, an indoor spin studio in Buckhead, has become one of the latest fitness crazes to sweep the city of Atlanta by storm. This breathtaking facility has an in-house DJ that spins the hottest tracks while you are burning calories on the bike. The studio is equipped with the latest technology allowing you to track how many calories you've burned while you are spinning. Flywheel announced in late 2013 that they plan to open another studio in Midtown in 2014. Flywheel also offers toning and strength training classes called Flybarre.
Pure Barre
With six locations in Atlanta currently, and several more expected to open this year, Pure Barre will have all of the metro area toned and ready for the beach by summer. Pure Barre is an hour-long class filled with a combination of small low-impact cardio movements, weight training and yoga. Speaking from experience, you see the results you are looking for after just one session.
Crossfit
Want to train like a professional athlete? Try Cross Fit No-Quarter in Roswell. Purchase a class package for 10 or 20 classes. After this class you will feel a lot stronger and more flexible.
Dance 101
Want to learn to Samba or Dance like a Ballerina? Yes! Then Dance 101 is the perfect place for you. Located in the Druid Hills neighborhood, Dance 101 is the largest adult dance studio in the county. The studio offers daily dance classes for Adults. The great thing about this facility is that you can drop-in anytime you want to take a class with classes ranging from beginner to advance.
BY: Jewel Hazelton
Eat. Drink. Shop. Love.
Jewel Hazelton is the founder of Eat.Drink.Shop.Love, a lifestyle blog about her love of food, fashion, interiors, travel, entertaining and things to do around Atlanta. Jewel spends her free time trying new recipes, exploring Atlanta's dining scene, traveling to exciting destinations, and discovering all that her hometown has to offer.