Who Buys the Most Presents? The Top States, Ranked.
BY: GROUPON EDITORS | 12.5.2014 |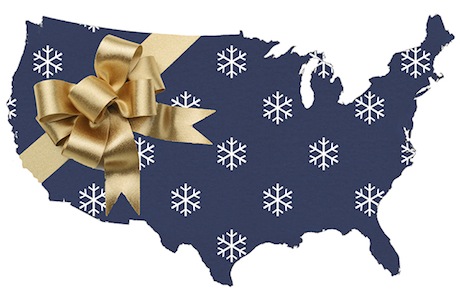 For many people, buying a loved one a massage, wine tasting, or robot dinosaur inspires warm feelings and a surge of holiday spirit. Others, however, tend to keep all the good deals for themselves.
To see where Americans truly get into the giving season, we tallied the purchases made on Groupon from the week of Black Friday through Cyber Monday, looking specifically at the purchases marked as gifts. The results showed us which states bought the greatest percentage of Groupons as gifts (the Gifting-est). At the same time, we learned which states kept most of the deals to themselves (the Self-Gifting-est).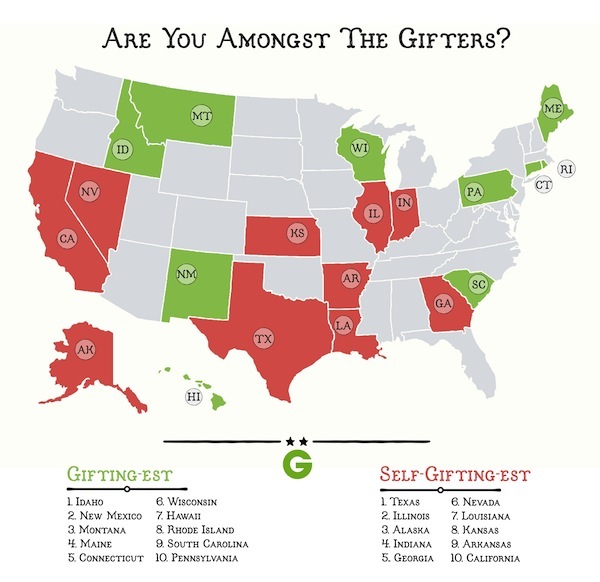 Infographic by Lisa Ladehoff, Groupon
---
Need something special for loved ones (or yourself)?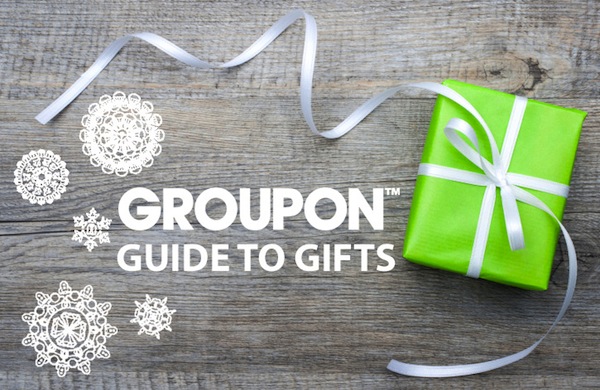 Check out the Guide's other number-crunching research:
| | |
| --- | --- |
| | |
| What's for Dinner Across America? | America's Top Cities for Tattoos—and Tattoo Removal |
BY: Groupon Editors
grouponguide.com
The Groupon Guide: we cover the coolest food, beauty, and entertainment trends happening nationwide.