Goblin's Theme for "Suspiria" Makes These Four Family Films Absolutely Terrifying
BY: DAN CAFFREY | 4.25.2014 |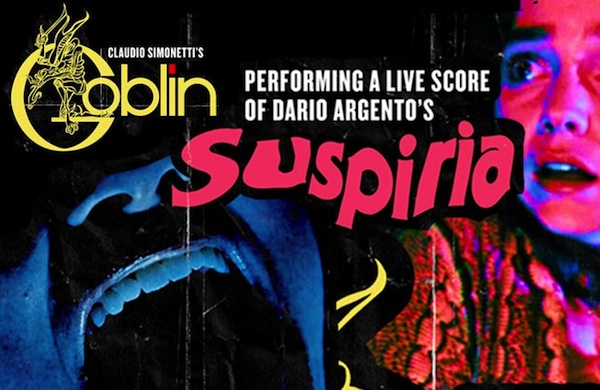 Goblin's theme for Dario Argento's surreal horror masterpiece Suspiria would make anything scary. But its chime-like synths and raspy la-la-las become especially unnerving when paired with scenes from the four '80s family films below. Make sure you mute the YouTube clips, and don't turn off the lights. (And if that's not enough terror for you, catch the Italian prog-rock legends at the Metro on May 3, where they'll treat horror hounds to a live performance of Suspiria's score in its entirety).
Harry and the Hendersons (1987)
The red lighting and weird violence already make this feel like an Argento film.
E.T. The Extra Terrestrial (1982)
The letters in the title should stand for Extra Terrifying.
An American Tail (1986)
This actually makes us feel bad for the film's villainous cats.
Sesame Street: Follow That Bird (1985)
Full-body Muppets will always be scary, no matter what's being played in the background.
Claudio Simonetti's Goblin plays the Suspiria score live at the Metro (3730 N. Clark St.) on Saturday, May 3, at 9 p.m. Tickets are $26 and can be purchased here.
Check out Groupon's deals for movies and concerts in Chicago.
BY: Dan Caffrey
Guide Staff Writer
Outside of Groupon, Dan is a playwright, Senior Staff Writer for Consequence of Sound, and contributor to The A.V. Club.