The Metro: Staying Relevant in an Ever-Evolving City
BY: Roy Ivy |
Jan 13, 2014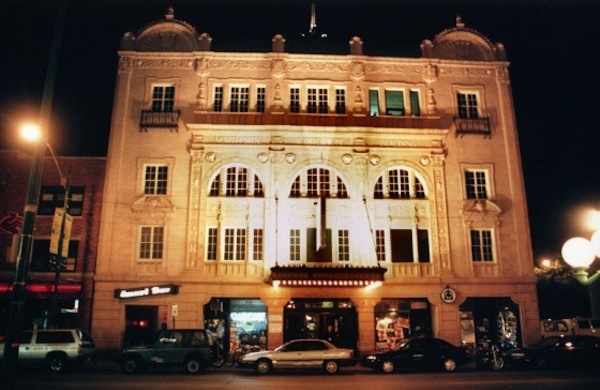 While critics pen obituaries for other longtime clubs, the Metro stays young with a mix of historic moments and forward-looking concerts.
---
Check Out Our Featured Article for the Metro:
Reunited, Failure Still Dabbles In Space Rock and Sci-Fi
We ask the newly reformed rock band about space rock, science fiction, and sharing baby photos with Tool.

Failure will be at the Metro on Thursday, May 22.
---
The "in memoriam" reel of American rock venues is a drawn-out tearjerker. So many clubs that shaped the musical landscape of the '70s, '80s, and '90s ended up yanking out the mic cable and unplugging the smoke machine for good. Neighborhoods shift, new neighbors complain about the noise, and suddenly CBGB is a boutique selling $200 Italian leather pants. This soggy burial is not what awaits the
Metro
. For more than 30 years, owner Joe Shanahan has had both the industry know-how and the passion to make the Metro flourish. He cares more about the music than the hype, and so does his familial staff of music-loving misfits. He's kept the place independently managed and stuck to his club's mission: to bring emerging artists from local, national, and international scenes to Chicago audiences. The Metro's massive stage—big enough to fit three Polyphonic Sprees—remains the apex for most aspiring Chicago bands. Shanahan and his team treat all acts with the same respect, and that attitude has helped the Metro not only become integral to the Chicago music scene but also a place to see bands on the brink of making their big break. In fact, it's that particular role of the Metro that most endears it to publicist Jenny Lizak: "To me, the spirit of Metro is not in the major history-making shows with high-profile acts that everyone remembers. ... [It] is all of those tiny moments that happened before the history-making ones. The first time the Pumpkins played to a tiny crowd, the first time Nirvana toured, all the tiny moments that happen at Metro before someone becomes huge and famous." Although the Metro has offered its stage to plenty of out-of-towners, it has never lost its love for the hometown acts that made it famous. As gracious host to the artists of Chicago's Wax Trax! Records, the Metro helped usher in industrial music, launching electro-throbbers such as Front 242 and Ministry. For Chicago natives, this is all old hat, but for others, it's the stuff that wore out their Discmans.
Find deals on things to do in Chicago throughout all of Groupon.