Gold Collagen Gel and Three Other Products We Loved from Goods
BY: Favin the Maven |
Apr 15, 2014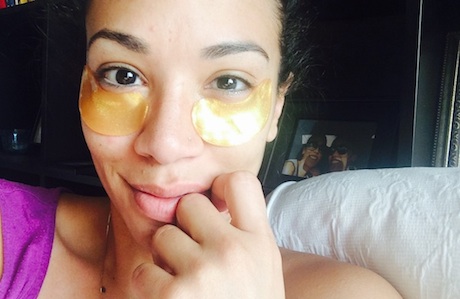 My friend Jackie and I tried out a bunch of cosmetics from Goods, and picked out four favorites—including an eye cream made with stem cells from a Swiss apple.
As Groupon's resident beauty expert, I get to
sleep in salt caves
,
hang from yoga hammocks
, and
try freezing-cold cryotherapy
in the name of my job. I love crazy adventures like those, but I'm just as thrilled when I find new products that I can use at home (especially if they're affordable!). So, when I was asked to review beauty items from our Goods channel, I jumped at the chance. It turned out that there were a
lot
of products that needed testing—more than I could handle on my own. I recruited my coworker Jackie to help, and over the following week, we chose our favorites. Check them out on Goods if you want to try them for yourself!
FAVIN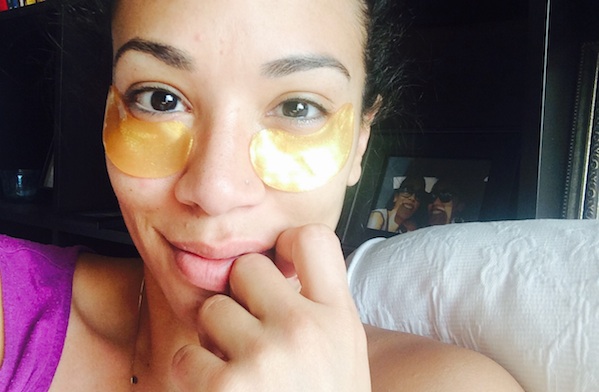 Favorite:
My Spa Life Shimmering Under-Eye Revitalizer with Gold and Collagen
Running on Goods:
April 21 to April 28
These gold gel pads look weird and wet at first, but I committed to putting them under my eyes for 20 minutes each morning. The gel was soothing on my skin, and because it's a little cool, it was also refreshing—I'm pretty sure it helped me to wake up faster. In addition to 24-karat gold, the pads have seaweed and tea in them, and these ingredients are supposed to moisturize and firm up your under-eye area. I definitely noticed that my eyes looked less saggy and red after wearing them. Success! My only complaint is that I'm running out.
Runner-up:
LeParfait Apple Stem Cell Under-Eye Cream
Running on Goods:
Now until April 22
I'm not usually an eye-cream girl, because the skin around my eyes gets flaky when I use them. I was scared to put this one on twice a day. So far, though, my skin's doing fine, and the cream itself tingles in a nice way when applied. It's made with the stem cells from a certain kind of Swiss apple, and they allegedly have anti-aging properties. I haven't had
dramatic
results yet, but my skin is looking nice and smooth, and I have faith in the French beauty company—French people know how to look good. Just look at
Marion Cotillard
.
JACKIE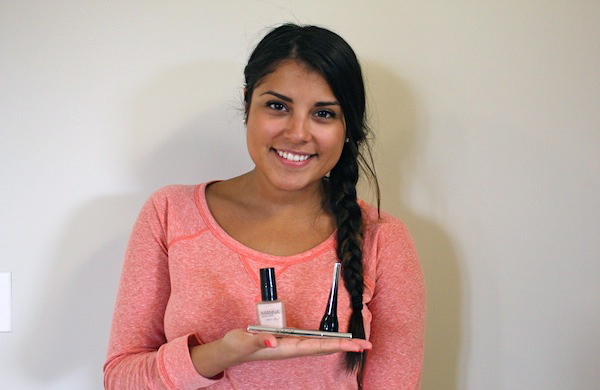 Favorite:
Jesse's Girl Waterproof Liquid Eyeliner
Running on Goods:
Now until April 21
When you're using bad eyeliner, it feels like putting tar on your face. Thankfully, this eyeliner glided on
super
smoothly. I think it's because of the brush, which was inspired by the ones used in Japanese calligraphy—it gave me a lot more precision when I wanted to make thinner lines. I only needed one coat to get the look I wanted, and it stayed on for the whole day, though I didn't get to test whether or not it was really waterproof.
Runner-up:
Manna Kadar Sheer Glow Shimmer Lotion
Running on Goods:
April 21 to May 4
A pea-size portion of this shimmer lotion was enough to get me that Hollywood sheen. I put it on the apples of my cheeks over my bronzer and my blush, and it helped my makeup set so that powder wasn't falling off my face. It has a lovely pink tinge, and because it's sheer, it still looked natural on my skin. You just have to be careful not to overdo it—I used too much the first time I put it on, and my boyfriend asked if I was sweating!
BY: Favin the Maven
For me, both beauty and fashion need to be accessible and not intimidating. I love a great deal and a good DIY beauty treatment. I pride myself on trying new trends, being open minded and getting a great treatment without breaking the bank. In the name of beauty I will try anything once.