Heat Things Up With These Winter Date Ideas
BY: FIONA COXE | 1.24.2014 |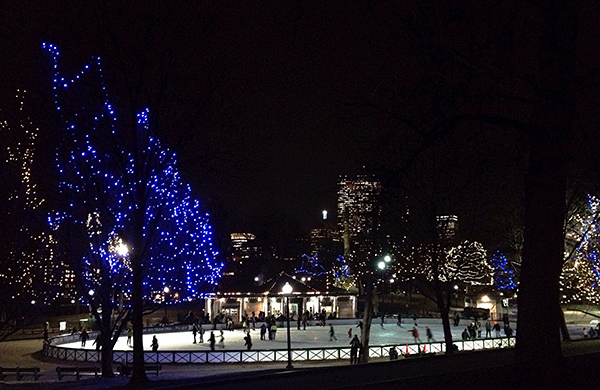 Whether you've been with your sweetie for years, months or weeks, dreaming up new and exciting date ideas can be tough.  There are always the standbys of heading out to dinner, or catching a movie.  After a while though it becomes a little "ho hum" and well, not special as a good date ought to be.  The really wonderful thing though is that Boston is chock full of fantastic activities to keep us all entertained and happily in love. (Discover even more things to do around Boston.)
During those winter months when it seems too cold to spend time outside, why not laugh in the face of mother winter, bundle up and put blades to ice at the Boston Common Frog Pond?  All winter long the Boston Parks department takes care to create a beautiful ice rink for friends, families, and dates to spend an afternoon or an evening gracefully skating, or clinging to the sides and each other as they try to find their footing.  Whether you are a practiced skater, or a novice, feeling the chill in the air, linking arms with your honey and giving it your best shot is a wonderful way to renew your bond.  Of course, it's also a great way to work up an appetite and luckily, the Common area has tons of options no matter your budget or desire.  Are you feeling like sharing a pastry and a cup of cocoa?  Then head on over to The Thinking Cup for a relaxed snack.  Wanting something more substantial?  Silvertone Bar and Grill, located just off the Common has a great menu filled with delicious comfort foods like Mac and Cheese, grilled cheese sandwiches, and Shepard's Pie, all at affordable prices and perfect for shaking the chill off.  Of course, if you are looking for a spot a bit fancier, Troquet on Boylston street is one of the most underrated restaurants in the downtown area, offering delicious French inspired food utilizing locally sourced, seasonal ingredients.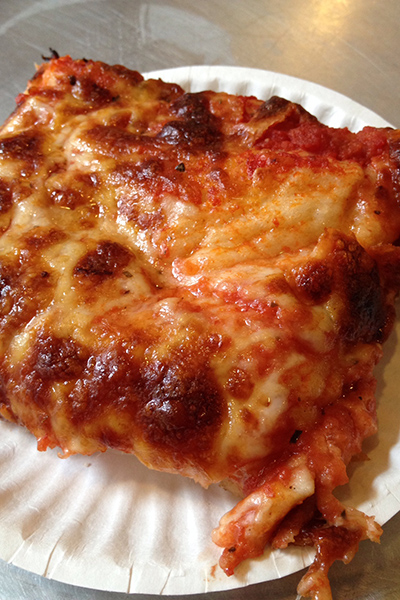 Perhaps however, enjoying the crisp chill of the outdoors isn't your favorite thing to do, then how about revisiting your childhood and heading over to the Museum of Science?  An evening spent in the planetarium, watching the stars glitter above you, is beyond romantic.  Of course what can beat running up and down the keyboard steps and quite literally making beautiful music together?  Close out your evening with more gorgeous evening views with an amazing look at Boston from ArtBar located in the Royal Sonesta in the Kendall Square are of Boston.  ArtBar's menu offers a unique approach to refined dining, with a hope to allow their guests to discover new local ingredients and cooking methods.  They also make a powerhouse cocktail utilizing their own homemade juices and sodas.  Or, head over to historic Charlestown to extend your evening of exploration.  There the Warren Tavern, the oldest tavern in Massachusetts (est. in 1780!) will welcome you in and feed you some pretty fantastic pub grub that will take it easy on your bank roll.  Definitely check out their burgers and their lemon pepper wings!
Of course, one of my all-time favorite ways to change things up and have a blast on date night is to hit up the Improv Asylum.  Located nicely in the heart of the North End, and with multiple shows almost every night, it's a highly convenient activity and one that is completely hysterical.  Each time I've attended a show I walk out with my sides hurting from gales of laughter and my cheeks sore from smiling.  The best part is that you are then surrounded by all sorts of tasty dinner options.  From Gennaro's 5 North Square, or Monica's Vinoteca, to a perfect slice of pizza and a Dixie cup of wine from Galleria Umberto, or a freshly made cannoli from Modern Pastry – there is something for every taste, and every wallet.
No matter what your date nights entail, the most important part is spending that quality time with that special someone.  So put down the phones, abandon Instagram for the evening and enjoy the company of your sweetie, and, of course, whatever awesome part of Boston you choose to go to.
BY: Fiona Coxe
A Boston Food Diary
Fiona is a free-lance food writer living in the city of Boston.  Born with an extreme love of food, she put her passion to paper in 2008 with the creation of her own blog, A Boston Food Diary.  It began as a way to keep track of her own kitchen adventures, and record her dining experiences in and around Boston.  Since its inception, A Boston Food Diary, showcasing its extreme love of both food and the city of Boston, has become a well-known resource for both the people of Boston and visitors to the city.  Fiona has also written for various publications around the city, as well as spot pieces for national publications.