Historic Chicago Restaurants Inside Old Railroad Buildings
BY: Rachel Matuch |
Sep 11, 2013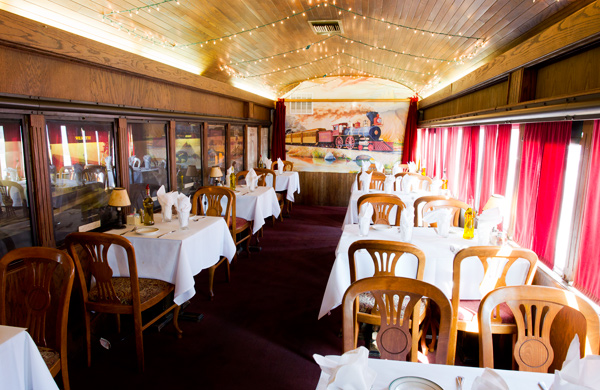 Chicago still reigns as the largest railroad hub in the US—but in the heyday of passenger rail, even more people rode into the city on trains. At one time, there were six intercity train terminals in Chicago. Today, Union Station is the only city station where you can catch an Amtrak to faraway places. The area's rich railroad history has left more than a few ghosts behind, especially in the form of old stations and decommissioned cars. But some Chicago-area businesses have saved these structures from bulldozers or junkyards. Train enthusiast or no, there's a special thrill from eating in an old-fashioned dining car or former station, listening for the sound of chugging locomotives from the past.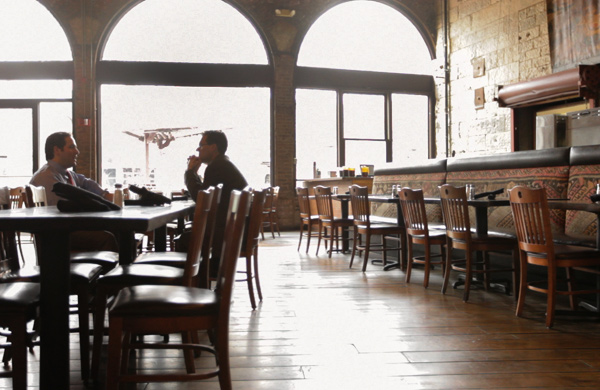 Two Brothers Roundhouse (205 N. Broadway | Aurora)
Back in the days when trains couldn't travel backward easily—or at all—roundhouses were common. The large, circular buildings housed turntables to turn trains around so they could stay in the roundhouse or head back out on the tracks. Now that trains can switch directions easily, most roundhouses have been torn down or converted for other purposes. But you can still find the country's oldest limestone roundhouse in Aurora: the Two Brothers Roundhouse. Inside the 155-year-old building, which is listed on the National Register of Historic Places, bartenders tap Two Brothers' signature craft beers to pair with everything from chimichurri nachos to bison meatloaf. It's a huge building, with 70,000 square feet and a huge, circular patio in the middle. That leaves plenty of room for the Roundhouse to host regular live music shows. Soon, there'll also be a brewhouse creating Aurora-specific beers (the main brewery is in nearby Warrenville). At the beginning of September, the
Two Brothers Coffee Roasters
café celebrated its grand opening in the same building. The café serves up a different (more caffeinated) brew from the company's coffee venture, Two Brothers Coffee Roasters. Tempting aromas drift from the open kitchen, where you can watch the bakers crack eggs and pull freshly baked goods such as muffins, scones, and biscotti from the oven.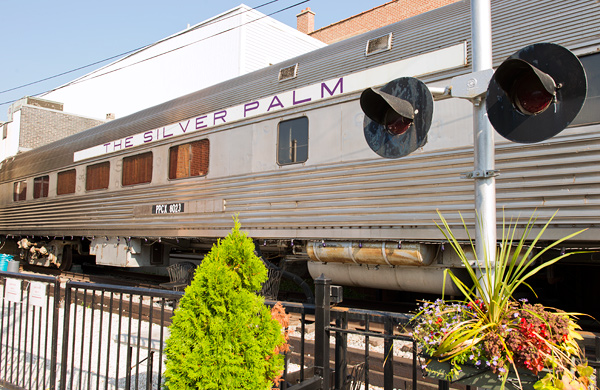 The Silver Palm (768 N. Milwaukee Ave. | River West)
The Silver Palm's 1947 Budd dining car used to run from Washington, D.C. to Miami on the Atlantic Coast Line Railroad. Today, it sits in River West atop specially made tracks, with real crossing signals right outside. The menu continues the theme with dishes named with railroad flair, such as New York Central's blackened salmon and Southern Pacific Railway's Louisiana fried chicken. If you stop by, take a cue from Anthony Bourdain and go in for the Three Little Piggy sandwich. He declared it a "two-fisted symphony of pork, cheese, fat, and starch," and "the greatest sandwich in America" on
No Reservations
. It's piled high with double-smoked and braised ham, pork tenderloin, and bacon, then topped off with a fried egg and gruyère cheese. Afterward, stop in next door at The Silver Palm's sister business, the delightfully narrow Matchbox, which is famous for its whiskey list and
classic cocktails
.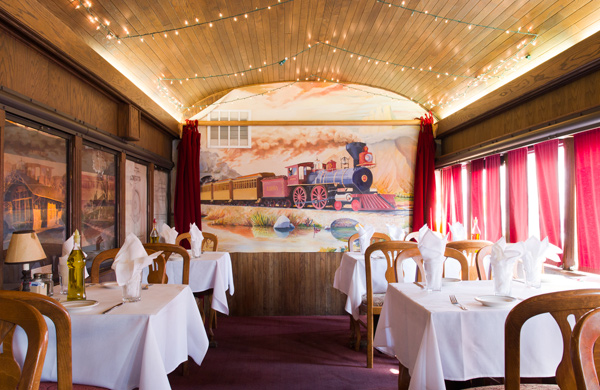 Tutto Italiano (501 S. Wells St. | South Loop)
According to Tutto Italiano co-owner and executive chef Sonny Dervishi, when you're sitting inside the restaurant's converted dining car, with traffic going by on Congress, "you feel like you're in an actual [dining] car, taking a ride." The old Milwaukee Railroad car, brought to Chicago in the mid '80s, is all original—except for the interior windows, which have been replaced with lithographs of train stops in the Chicago area. Whereas The Silver Palm has a diner flair, Tutto Italiano is all elegance: soft music, cozy wooden arches, and white tablecloths. Guests walk through the noisy bar area, frequented by brokers from the stock exchange and the Board of Trade, to get inside the dining car—but once they do, the atmosphere changes from rambunctious to romantic. "Once you go in the train car, you're in a totally different zone," Sonny says. He and his chefs make all the sauces to order, then pair them with Italian specialties such as risotto and veal dishes. Some might recognize Tutto Italiano from its booth at the Taste of Chicago, where it's returned every year since 1998. And this year, in a special
Chopped
-style competition hosted by Ted Allen at the Taste, Chef Sonny bested his competitor with a poached-fig and risotto cake with a green-tea reduction. What he did with the grand prize ($5,000 to the charity of his choice) shows the connection he has with his many regular customers: he donated the money to an association that funds research for a medical disorder suffered by one of his regulars' wives.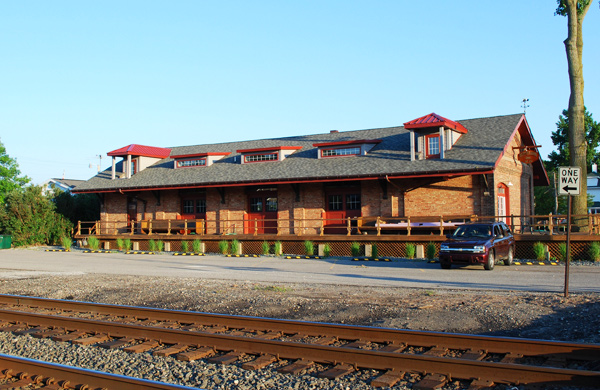 Riley's Railhouse (123 N. 4th St. | Chesterton, IN)
You'll have a bit of a drive to get to this bed and breakfast—about an hour from the city—and of course, you'll have to stay the night if you expect to be fed in the morning. But for true train aficionados, it's a worthwhile pilgrimage. Riley's Railhouse was transformed from Chesterton's old freight station into a B&B by train enthusiast Richard Riley and his family. Inside, you'll find the old station lovingly restored and converted into a B&B. Railroad antiques and art from Riley's own collection decorate the foyer, which charms with restored wood floors and exposed-brick walls. But nothing's antique about the kitchen, where the innkeepers whip up breakfast from scratch each morning. Of course, the sound of trains passing through might bother light sleepers—but most guests report that it just adds to the charm. Just in case, you'll find earbuds waiting by your bed.
Two Brothers Roundhouse photo courtesy of Two Brothers Roundhouse; Riley's Railhouse photo courtesy of Lawrence D. Campbell Jr.; all other photos: © Andrew Nawrocki, Groupon
BY: Rachel Matuch
Guide Staff Writer
When she's not writing, Rachel pillages her local library, plays board games, and cooks (but never, ever bakes).