GROUPON GUIDE TO LOS ANGELES
Hollywood's Best Kept Skincare Secrets
BY: Romy Schorr |
Sep 28, 2012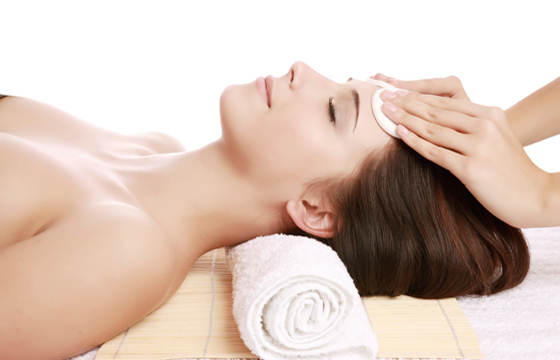 I am proud to admit that I recently turned 45 and you would never know it by looking at me. People regularly compliment me on my skin and always ask what my secret is, so here goes: Regular Facials (supported by using great anti-aging products at home)! Simple right? Well, I have been getting regular facials for a long time and one of the best perks of being a beauty insider it that it allows me to try out some of the best facials in town and vet the most noteworthy to share with you. I am thrilled to share the following list of some of the best kept skincare secrets in LA, many of which are frequented by some of today's top celebrities. These are definitely more indulgent and costly services, but isn't more youthful radiant skin worth it?
Nadia Thibault Institut d'Esthetique
The Center at Coldwater 12930 Ventura Boulevard Suite 104 Studio City, CA 91604
Nadia Thibault is a seasoned professional and has more than 30 years experience in European skincare treatments. Nadia is my local go-to esthetician and I adore her because she is thorough, skilled and 'no pore gets left clogged' in her capable hands. She does a classic, in-depth European style facial that my skin craves and glows for weeks after treatment.
Kate Somerville
Skin Health Experts 8428 Melrose Place Suite C Los Angeles, CA 90069
Kate Somerville is probably one of the most well-known celebrity estheticians in Los Angeles because she is passionate about glowing skin and developing transformative skincare products. Her Clinic is a gorgeous vision of white, it feels like a well appointed boudoir and it offers clinical skincare treatments that are both pampering and results driven (I adore the DermalQuench Oxygen Treatment) A-List celebrities regularly frequent Kate's Clinic for the FAB treatments and privacy, in fact the last time I was there I almost ran over the paparazzi who were in pursuit of scoring a photo of one of Hollywood's top starlets.
Spa at Four Seasons Beverly Hills
300 South Doheny Drive Los Angeles California 90048
This is another celeb fav hangout spot and it will come as no surprise that the Spa is top notch. I recently experienced the most divine treatment called the Effervescence Facial featuring the patented iS FiSZZ Facial System by Innovative Skincare. This sensory masterpiece is designed to smooth, brighten and transform your skin instantly using a variety of warm, cool and effervescent modalities. Imagine the luxurious sensation of champagne-like bubbles on your face! This was one of the most unique facials I have ever experienced, it made my skin radiant and the results last.
Hotel Bel-Air Spa by La Prairie
701 Stone Canyon Road Los Angeles, CA 90077 The Hotel Bel-Air is a hidden gem tucked into the mountains of Beverly Hills where the wealthy and famous come to escape and unwind. La Prairie is the gorgeous Swiss beauty brand, known for results oriented, powerful, anti-aging products and I enjoy coming to this spa because it's remote, serene and totally indulgent. I love getting the
La Prairie Signature Facial
which is customized to my skin's needs and incorporates a wonderful assortment of La Prairie's revitalizing products = Heaven!
BY: Romy Schorr
Romy is a Los Angeles based Lifestyle and Beauty Blogger and a maven on all things beauty, fashion, food, wine, travel, culture and lifestyle events. Romy is constantly scouting the cultural landscape for the latest and greatest products, places and services around the country and especially in SoCal and LA.
Ever since she was a little girl, Romy has been a passionate beauty junkie and nothing gives her greater joy than discovering something new, sharing it with others and impacting their lives in a positive way. That is why, almost four years ago she created Romy Raves, a blog that offers honest, thoughtful and in-depth coverage of beauty trends, product reviews, giveaways, travel, culture and lifestyle events that Romy deems RAVE worthy!
Romy also has a Master's Degree in Counseling Psychology and she is a Professional Moderator. She owns her own qualitative marketing research firm called Schorr Creative Solutions, Inc. and has worked in research for over 15 years conducting focus groups on topics like beauty, entertainment, consumer products, food, beverages and toys. Romy loves talking to people about diverse topics, asking strategic questions and understanding emotional connections to products and brands
Romy is currently the West Coast Brand Ambassador for Avon and a Brand Ambassador for Aveeno. Her current professional affiliations include: Cosmetic Executive Women (CEW), Beauty Industry West (BIW), International Fashion And Beauty Bloggers Organization (iFABBO) and Two Point Oh! LA.