House of Wings Finds Your Beer a Dozen Best Friends
BY: Melanie Zanoza Bartelme |
Nov 11, 2013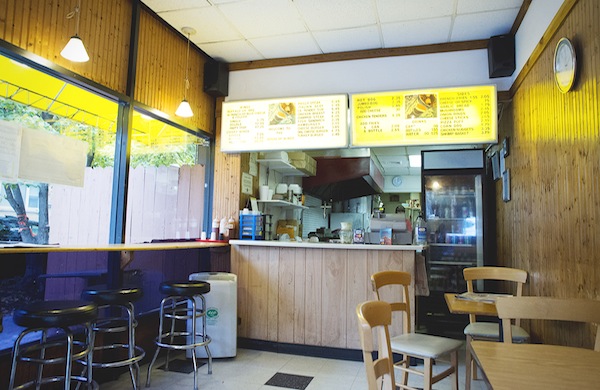 It's possible to walk past House of Wings (2447 N. Clark St.) two dozen times before you even realize it's a restaurant. Despite the bright yellow awnings that scream BUFFALO WINGS, the storefront is hard to see. And once you do see it, you may not want to go inside. Sparsely furnished, with just a few vinyl-topped tables and a long counter, the vibe is anything but inviting. But then, perhaps, you notice the articles in the window. Media outlets such as the
Chicago Tribune
and
Serious Eats
cannot stop praising these wings, the latter calling them "crispy little wings bathed in a seductive sweet, spicy sauce." It was this positive press that finally convinced me to give these wings a shot. So one damp Monday night, I stopped in. Inside, a huge menu spanned two yellow panels, one of those classic fast-food signs written with all-capital plastic letters. An assortment of traditional items such as burgers and pizza puffs shared space with the wings. Someday, perhaps, I thought. This night's mission was poultry-based.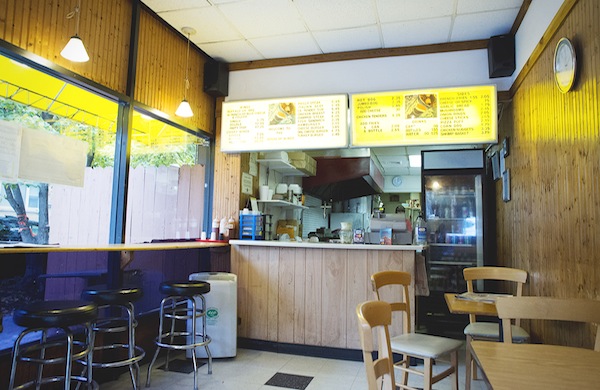 Once my wings were ordered—buffalo and barbecue, but not hot, because my taste buds are wimps—I wondered where I'd eat them. The dine-in situation was not ideal. To begin with, there were just a few tables in the store, as well as a short counter that looked out at the rush-hour traffic on Clark. But more importantly, there was no beer, wings' closest companion. The stories I'd read recommended ordering the wings en masse for tailgates and parties, so I had reason to believe they'd last a short drive home. I ordered them to go, prepared to take my chances. In my living room, with a cold beer and the game on, I opened the styrofoam containers. Each revealed a dozen wings, a pile of fries, ranch, plastic-wrapped celery stalks, and a mint. Those little touches made the whole thing feel like a lunch my mom might have packed. With everything unwrapped, I finally dug in. To my surprise and delight, the chicken stayed crisp and moist. Each of the little wings—which are sold by the dozen because of their diminutive size—was doused in just the right amount of sauce to add flavor without making the skin soggy. Barbecue sauce sang with notes of vinegar and pepper, and the buffalo offered a pleasant
zing
without decimating my ability to taste. The shoestring fries provided a nice neutralizing force between bites, though they might have bordered on boring on their own. At the end of the meal, warm and full in my own comfortable living room, I was glad to have taken the plunge. Were these some of the best wings in the city? They were tasty, and they were satisfying. But what made them stand out was their portability. Juicy wings that stay hot and crispy no matter where you take them—like to the kitchen-less bar on the next block—more than make up for where they're made.
Photo credit: © Timothy Burkhart, Groupon