How Do I Change a Bike Tire?
BY: Will Landon |
Jun 17, 2014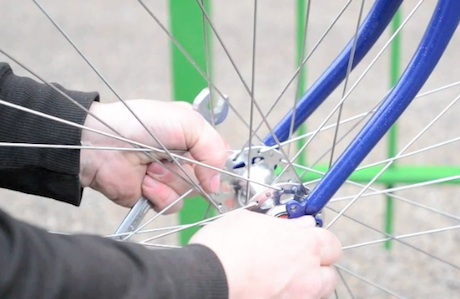 This article is part of a series featuring bike designer Mike Salvatore and mechanic Ben Fietz of Chicago's Heritage Bicycles. Consider using these tips during Bike to Work Week, and check Groupon to discover cycling deals in your city.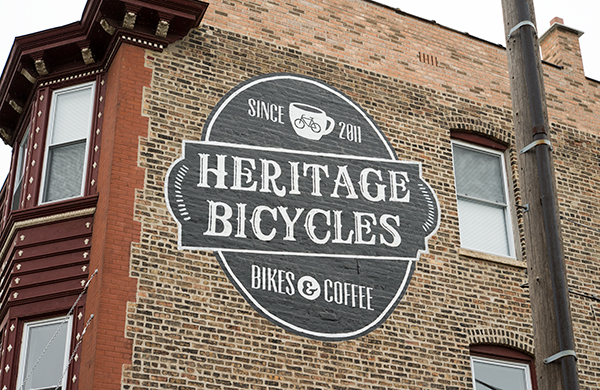 Just as a medieval jouster was nothing without his corporate sponsorship, a cyclist is nothing without his tires. So what should you do if one of yours goes flat? First and foremost, you'll need the basic tools: a wrench, a hand pump, tire levers, and a spare tube (the tire's inflatable inner lining). Of course, as Heritage Bicycles mechanic Ben Fietz notes, it also helps to start with high-quality, puncture-resistant tires. Fietz sees far too many Chicago cyclists fall victim to the city's grit and potholes, but the best defense is a good set of wheels. And when it comes to fixing that inevitable flat, practice makes perfect. Fietz changes half a dozen or so tires every day, so he's become quite quick at it. "With a little practice, you can change a tube and a tire in about 10 minutes," he said. Fietz demonstrated how to change a tire outside his shop, simulating the conditions you might encounter if you had to stop to fix a flat roadside. Watch his step-by-step demonstration below:
Video: Andrew Nawrocki, Groupon. Music: "W. A. Mozart: Divertimento K131" by Kevin MacLeod, Incompetech.com.