Bike Maintenance Tips from Chicago's Heritage Bicycles
BY: Will Landon |
Jun 17, 2014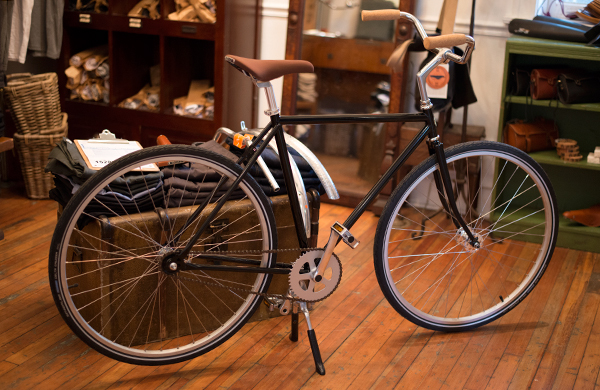 "I'm not the leading edge of making bicycles," said 
Heritage Bicycles
owner Mike Salvatore, crossing his arms and shaking his head. "We're trying to just reproduce what people did in the States, and Chicago specifically, for a really long time. They just created bikes that worked." One look around the basement of Heritage Bicycles (2959 N. Lincoln Ave.) makes it clear that Salvatore is being overly modest. Since opening in 2011, his shop has designed and engineered hundreds of bikes based on the styles of decades past. Their first model was based on the Mixte, a 1970s French road bike. More recently, they've explored Chicago's own biking heritage: each of the company's four current styles is a cruiser and thus perfect for the city's uniformly flat terrain. But it's not just the inspiration that's local. All of Heritage's materials are American made, and the bikes are fully designed in-house. That means that Salvatore and his mechanic, Ben Fietz, are free to focus on the qualities that are most important to them: durability and comfort. Their most popular model, The Chief, is a diamond-frame cruiser that exemplifies both. In keeping with its homegrown, DIY aesthetic, Heritage also treats customization as an essential part of the bike-building process. "We actually build a bike with [the customers]," Salvatore explained. The shop tests clients and frames for fit and, depending on their needs, helps them choose paint colors and components.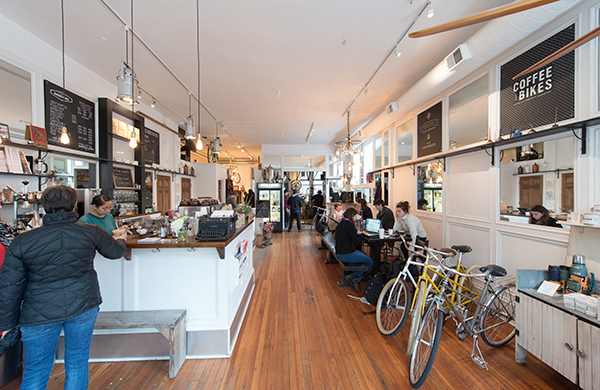 But Salvatore and Fietz know that designing a bike is only half the battle. They also have to be experts in daily repairs and maintenance—two things that scare away many would-be bike commuters. In the boutique above the Heritage Bicycles workshop, the staff works throughout the day fixing up bikes made there and elsewhere. Knowing that not everybody knows how to change a tire, grease a chain, or choose the right bike frame, we thought we'd ask the guys to share some of their expertise. Click the links below for their step-by-step tutorials:
How do I change a bike tire?
How do I choose a bike frame?
How do I lube a bike chain?
Use the tips and demonstrations in the articles above to prepare yourself for daily rides during Bike to Work Week, which runs from now until Friday, June 20.
BY: Will Landon
Will Landon is a Chicago-based writer who sings punk rock songs with the Blue Ribbon Glee Club and occasionally works for free as an assistant stage director.