GROUPON GUIDE TO WASHINGTON-DC
Why Cauliflower Should Win Most Valuable Vegetable
BY: Aimee Algas Alker |
Mar 30, 2015
Contrasted with all the brightly hued vegetables available in the supermarket, cauliflower seems rather plain. But as people become more conscious of their diets—and as the paleo trend increases in popularity—cauliflower attracts the spotlight more and more. In fact, publications from the Boston Globe to Slate have attested to its status as "the new kale."
To give context to the hype, we spoke to Anthony Apostol, a Chicago restaurant reviewer for the website Paleo Porn. He told us that cauliflower "is an extremely versatile and nutritious food," and when it comes to preparing it healthily, "the sky's the limit!"
"Extremely Nutritious"
Just one serving of cauliflower supplies 77% of a day's vitamin C, as well as a laundry list of other nutrients: vitamins K and B6, potassium, magnesium, and protein, among others. Its fiber supports the digestive system, while its sulforaphane improves blood pressure and kidney function.
However, the bloom-like veggie is notoriously bland. To boost its taste and insert it into recipes as a healthy substitute, chefs have had to innovate extensively in the kitchen, learning how to cook cauliflower in ways that the casual diner would not have anticipated.
"Extremely Versatile"
According to Anthony, cauliflower's flavors and texture change dramatically depending on how you prep it. He called out Chicago's Girl and the Goat's roasted cauliflower as one great staple: "Roasting [gives it] a really nice flavor, especially with nutty tones like toasted sesame seeds." But if you want to go beyond roasting, you can also use cauliflower to turn high-carb foods into low-carb alternatives.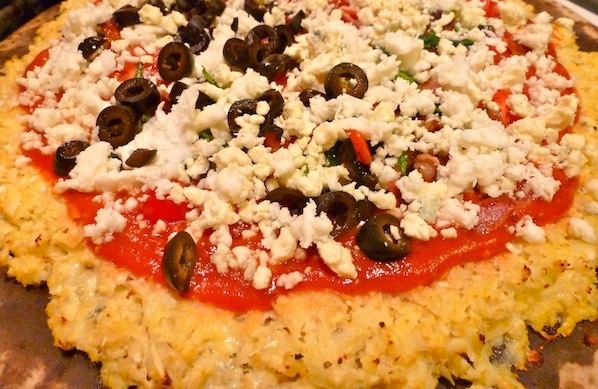 Pizza crust: Chefs finely process cauliflower and mix it with eggs and cheese to create a low-carb crust that retains its crunch. And, much like they do at Prufrock Pizzeria in LA, many venues are turning to cauliflower to give customers an option for gluten-free pie.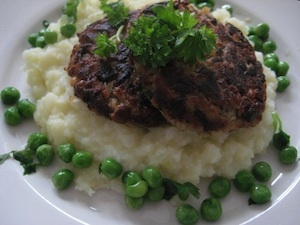 Mashed potatoes: Anthony waxed poetic when he talked about his most memorable cauliflower "mashed potato" dish: "It was seasoned with nothing but salt and chicken broth … light in texture but bold in flavor … If you puree it enough, the taste is absolutely decadent." Eateries across the country are catching wise to this variant, and the cauliflower puree at Chicago's mEAT is seasoned just as simply: salt, pepper, and vegetable stock.

Creamy soups: Boiled and finely pureed, cauliflower makes for "wonderfully earthy and hearty soups"—and they're often vegan, too, because you can skip the cream. At home, Anthony recommends adding coconut milk and curry to soups for some southeast Asian flair.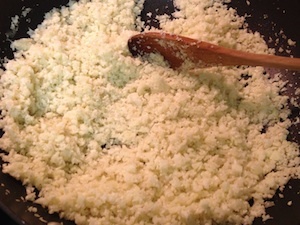 Rice: Surprisingly, once it's grated or run through a food processor, then sauteed or steamed, cauliflower becomes a salient rice substitute. It's one of Anthony's favorite hacks, and he uses it in many types of cuisine. As diners at AQ Restaurant in San Francisco know, it works great as a risotto with scallops, pineapple, and sesame.

Images: Cauliflower Crust, Low Carb pizza by Deb Nystrom under CC BY 2.0; 662 by Miikka H under CC BY-SA 2.0; Vegan Cream of Cauliflower by Lablascovegmenu under CC BY 2.0; Cauliflower "Rice" from Well Fed by kirybabe under CC BY-SA 2.0
Check out other healthy trends on the rise: