How to Eat Like Hamlet, Drink Like Gatsby
BY: Hillary Proctor |
Mar 18, 2014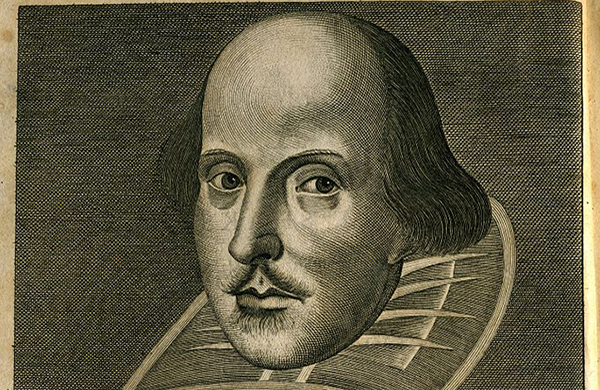 Do you know how to make The Bee's Knees? We found out at the 2014 IACP conference in Chicago, where food history experts Ken Albana and Bruce Kraig shared the recipe inspired by "The Great Gatsby."
READ more about the conference here.
Here are our four favorites: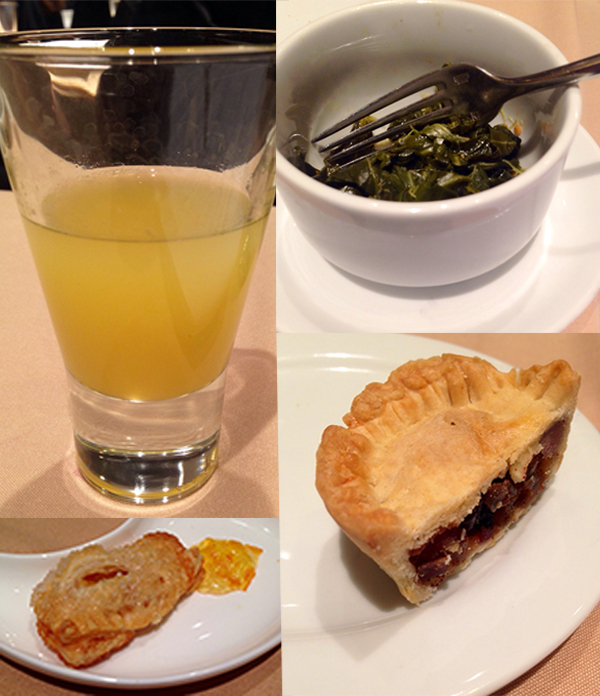 William Shakespeare | Funeral Baked Meats in Hamlet
"The funeral baked meats / Did coldly furnish forth the marriage tables."
In one scene of Hamlet, guests eat pies at a wedding that are actually leftovers from a funeral. The pies were called coffins, a double-meaning that wasn't lost on Shakespeare. The sample we tasted had lots of cinnamon and fruit mixed in with the veal meat, plus a dense crust.
Mark Twain | Collard Greens in Huckleberry Finn
"I hadn't had a bite to eat since yesterday, so Jim he got out some corn-dodgers and buttermilk, and pork and cabbage and greens—there ain't nothing in the world so good when it's cooked right—and whilst I eat my supper we talked and had a good time."
The meals in Huck Finn are the characters' chance to spend quality time together, and the foods echo the farm fare that Twain enjoyed in his own upbringing. The greens we tried were tender and garlicky, with decent heat from crushed red pepper.
Jane Austen | Apple Puffs in Emma
"And when I brought out the baked apples from the closet, and hoped our friends would be so very obliging as to take some, 'Oh!' said he, directly, 'there is nothing in the way of fruit half so good, and these are the finest looking home-baked apples I ever saw in my life.'"
In Emma, Austen often used dining to illustrate social status and the lifestyle of nobility. In the sample, the puff itself was flaky and sweet, and the citrusy marmalade was a nice touch within the dainty presentation.
F. Scott Fitzgerald | The Bee's Knees cocktail in The Great Gatsby
"In the main hall a bar with a real brass rail was set up, and stocked with gins and liquors and with cordials so long forgotten that most of his female guests were too young to know one from the other."
Fitzgerald chronicled the lavish lifestyle of the wealthy in Prohibition-era America, including, of course, a penchant for excessive drinking. This ended up as our favorite sample: gin, lemon, orange, and honey simple syrup combined to form a clean, summery elixir.
Shakespeare image from public domain; food collage by Hillary Proctor, Groupon
BY: Hillary Proctor
Hillary blogs about restaurants in Chicago and beyond at http://www.hillaryproctor.com/. She loves salted caramel, smoked salmon, and avocado-specific kitchen utensils.