GROUPON GUIDE TO WASHINGTON-DC
A Professor of Saloon History on the Makings of a Great Corner Bar
BY: Kelly MacDowell |
May 15, 2015
In sociology, there's this idea of the third place—somewhere that's not home or work where you go for a sense of community. To have fun. To break up your routine.
For some people, that third place is a café, a park, or a barber shop. For many others, it's a neighborhood bar, but not one with an archetype.
"There is no platonic ideal bar," Bill Savage said. "It will never be any one thing for everybody." And the associate professor should know. When he isn't teaching at Northwestern University or leading The City that Drinks seminars, he's bartending at the long-standing Chicago tavern Cunneen's.
Although there may not be a single perfect bar, every great neighborhood bar shares commonalities. Here are six things you'll find at any tavern worth its (pretzel) salt.
1. It's in your neighborhood.
This may seem obvious, but its importance runs deeper than geographic convenience. Owners and bartenders at your neighborhood bar are more likely to care about what goes on around there. Doubly so if they live nearby. "People have investment in the area and what happens to it," Bill said.
However, you don't want the community to be too tight knit. "A neighborhood can be a positive identification—we're a community, we're in this together. Or it can be a negative one, like, 'Who the f**k are you? You're not from around here. Get out of here, I don't know you,'" Bill said. "[It's important to] strike a balance point where you're welcoming of people you don't know, and in an ongoing way, sustaining the people you do."
2. There are windows.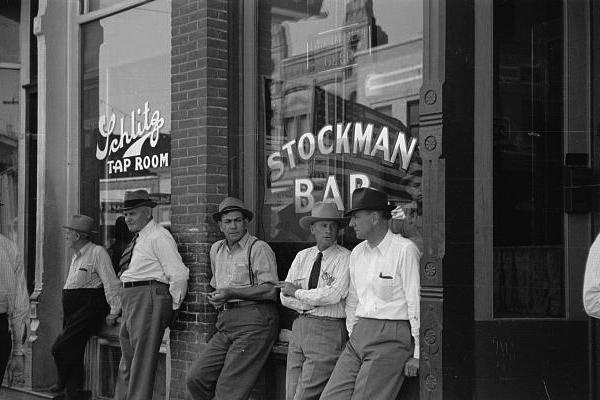 There's low-key, and then there's keeping illicit activities on the down-low. An unwelcoming storefront can be a sign of the latter. "I won't go into a bar where you can't see in the windows, 'cause that means they don't want you to see what's going on inside," Bill said. "If they're making book behind the bar or something like that, they don't want anyone they don't know in the room."
3. The bartenders are attentive and authoritative.
No one likes an empty glass, but a great barkeep pays attention to more than just liquor levels. Are the bathrooms in order? Is the music at an appropriate volume? Is there a fight brewing in the corner?
If patrons are getting too rowdy, the bar's staff should the first to step in. "It's nice to have bartenders who throw out people who are jerks. In any good bar, the bartender controls the bar in a good way," Bill said. "I want a bartender whose head is on a swivel."
4. There isn't high turnover.
In general, bar owners who are invested in the neighborhood and its customers are also invested in their employees, so how these proprietors treat their staff often reflects how they feel about the community.
"Stability is a good thing, because it shows the guy at the top knows what he's doing and takes care of his people," Bill said.
5. It serves what you like, at a price you like.
If you're gonna order a Bud Light at a place known for its barrel-aged cocktails, you can't scoff if the bar charges a little more for it, or doesn't serve it at all. Rather than try to force your tastes onto a bar (which won't end well), keep looking until you find a spot in line with your preferences.
That being said, good bar owners have their fingers on the pulse of local trends. Bill cited Chicago's renowned craft-beer culture as an example. "If a bar completely ignores that, odds are, people will go next door where they can get [craft brews], rather than continuing to swill down the Old Style and the Budweiser."
6. It promotes community, not conflict.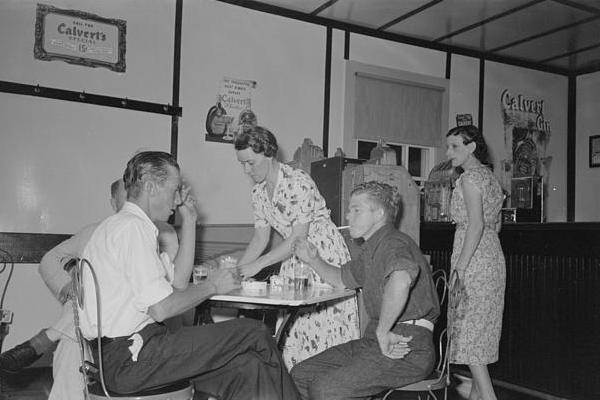 Especially for those new to the area, bars are a great place to befriend neighbors. "If I had to make a list of the 10 people I'd save from a zombie apocalypse, I met half of them in bars," Bill said. "It's a place to get to know people, for good or bad."
Yes, you read that correctly. Everyone who hangs out there isn't going to be your favorite, but as Bill said, "It's their bar, too." It's a good reflection of the establishment if everyone can coexist in peace. "You're at a bar, you're here to relax, it's supposed to be fun. Chill out. You should be able to have a drink with someone who supports the politician you hate most in the world. We all gotta get along."
The Nation's Great Neighborhood Bars
If you're not already at one of these watering holes with a drink in hand, we recommend you pull up a barstool.
Schaller's Pump in Chicago
Just blocks from U.S. Cellular Field, regulars have been frequenting the 134-year-old Bridgeport tap house since The Cell was known as Comiskey Park.
The Stonewall Inn in New York
Thanks to its top-notch service, patrons continue to flock to this West Village bar that was the site of the historic Stonewall Riots.
Buddha Lounge in San Francisco
Sip beer out of a Buddha-shaped bottle while playing a game of dice with the bartender at this Chinatown hole in the wall.
Free House in Portland
In 2012, this Sabin tavern was re-established by the co-owner of Olympic Provisions and the chef behind Victory Bar. As a result, the menu is overflowing with both charcuterie and craft cocktails.
Dry Creek Cafe & Boat Dock in Austin
This Mount Bonnell barroom might be surrounded by views of Hill Country mansions, but cheap beers and a jukebox full of country 45s keep the hilltop spot down-to-earth.
Photos courtesy of the Library of Congress
Read more about what keeps places "real":