How to Make Beignets and Quince for Thanksgiving Dessert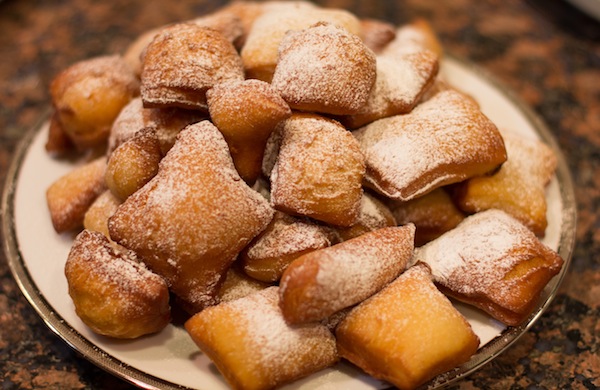 Part Three in a three-part series about "How to Deep-Fry a Turkey and (Hopefully) Not Burn Down Your House." 
We couldn't let all that still-hot oil go to waste, so we figured beignets were in order. A logical conclusion. Get that oil back up to about 350 degrees!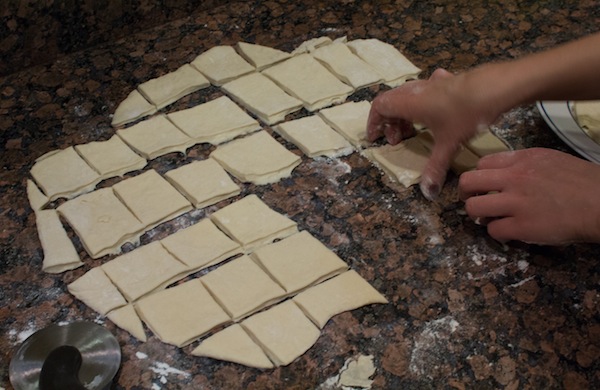 All photos by Arlie Nuetzel and Tawny Lane
This is a basic beignet recipe: flour, yeast, sugar, shortening, and water. Roll out the dough to about quarter-inch thickness, and cut it into approximately 1-inch squares. They look sad and flat, like those dominoes you played with at grandpa's house. Don't worry—they'll puff up dramatically.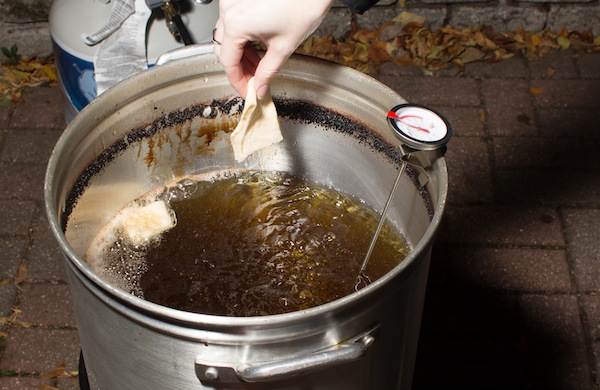 One by one, we dropped beignets into the bubbling, turkey-flavored oil as Peter gleefully sang, "When the Saints Go Marching In." (Naturally, he was perfectly aware that, though they're popularly associated with New Orleans, beignets originated in France. Naturally.)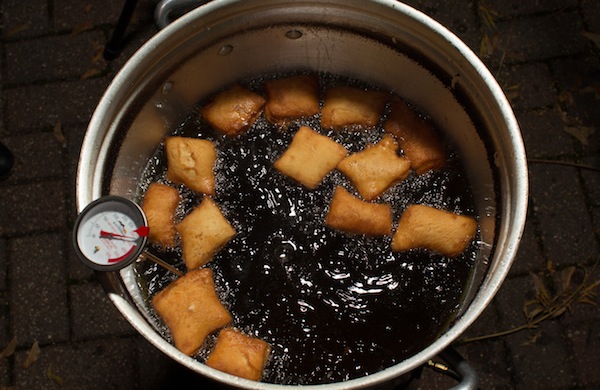 Don't forget to flip them. They take about one minute per side. They're done when they've puffed up into golden brown pillows.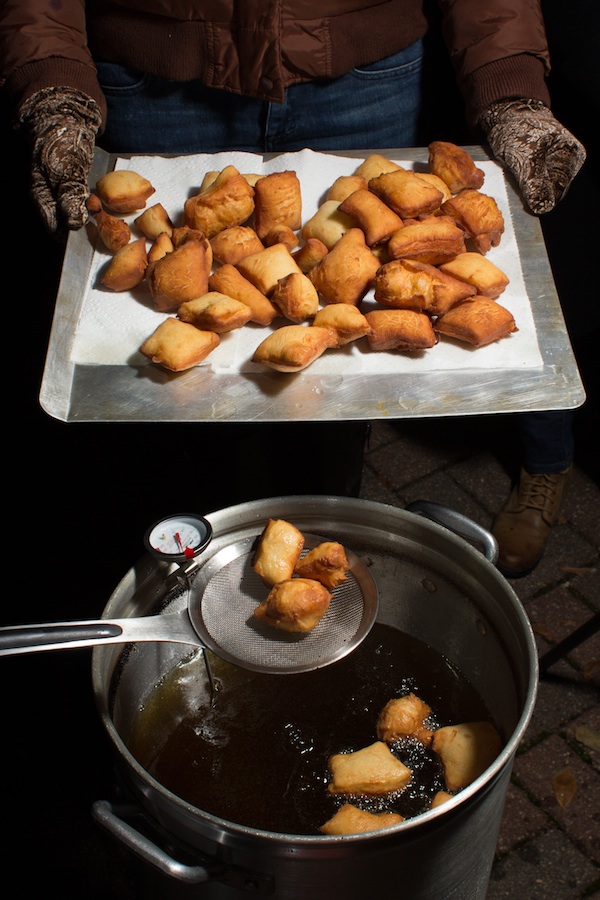 Scoop them out with a slotted spoon, and deliver them to a tray lined with a double layer of paper towels. Finish with a dusting of powdered sugar. Though slightly sweet, the beignets have a distinct savoriness that might have something to do with that turkey that took a dip before them.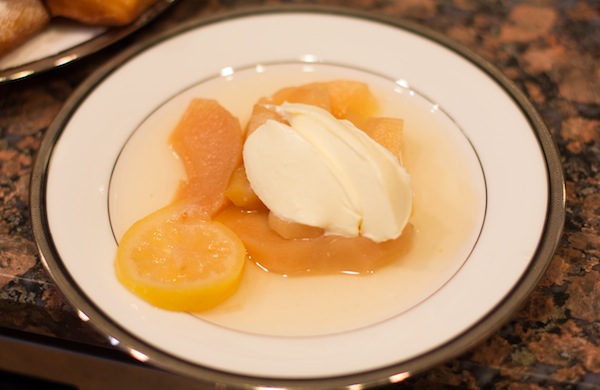 Kelsey is allergic to gluten. She ignored the beignets, instead turning to a dessert of baked quinces from Alice Waters's new cookbook,
The Art of Simple Food II
. A fragrant fruit that's a bit appley, a bit peary, and uniquely tannic, quinces are a welcome new feature in many grocery stores. They're hard as nails (but amazingly fragrant) when raw, but tender and delicious when slowly cooked, drizzled with honey-sweetened syrup, and paired with crème fraîche.
These desserts were good enough to eat before anything else, but in case you want dinner in the traditional order, click here to see the sides we made.
And, as always, the deep-fried turkey trumps all. Pay your respects to it here.
If you're cooking at home, shop Goods for kitchen and dining accessories: