How to Make Crisp and Vinegary Dill Pickles
BY: Nathalie Lagerfeld |
May 20, 2014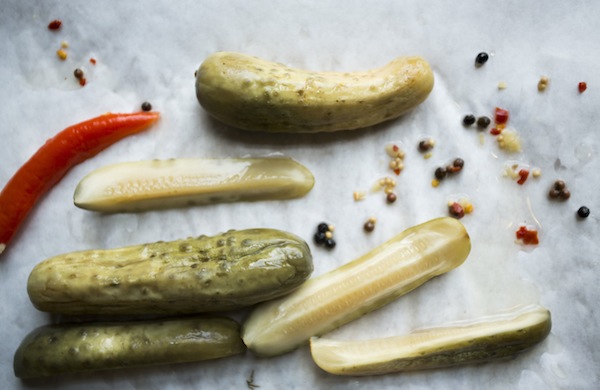 Released this March, Georgia chef Hugh Acheson's "cookbooklet"
Pick a Pickle
packs in more than 50 creative recipes, from Southern pickled peaches to Korean cabbage kimchi. But sometimes, it's best not to mess with tradition. To us, the cool, crisp crunch of a plain old dill pickle will always taste the most like summer. Luckily, the
Top Chef
judge has our back. Here's his take on the cookout classic.
Down to DIY? Check Groupon's market and grocery deals in your city.
Icebox Dill Pickles
Makes 2 quarts or 4 pints
What you need:
8 cups small Kirby pickling cucumbers (4–5 inches long and 1 1/2 inches in diameter) 8 sprigs fresh dill 4 garlic cloves 3 tbsp. pickling salt 1 tsp. mustard seeds 4 black peppercorns 1/2 tsp. dill seeds 1 1/2 cups white vinegar 2 1/2 cups water Pack the cucumbers, dill, and garlic into the jars, leaving 1/2 inch of headspace at the top, and set aside. Combine the salt, mustard seeds, peppercorns, dill seeds, vinegar, and water in a nonreactive saucepan and bring to a boil. Reduce the heat to low and simmer for 5 minutes. Carefully ladle the hot pickling liquid into the jars, leaving 1/2 inch of headspace. Cap with lids and bands, and cool to room temperature. Then place the pickles in the refrigerator and let them mature for a week before digging in. The pickles can be refrigerated for up to 4 weeks; if processed, they will keep for up to 10 months.
Excerpted from
Pick a Pickle
by Hugh Acheson (Potter Style). Copyright 2014. Photographs by Rinne Allen.
Summer's not over yet. Which fun-in-the-sun merit badge will you help Roy Scout earn next?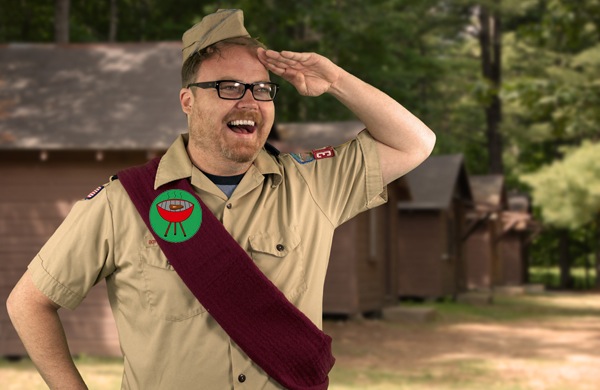 Scout Out Summer with the The Guide
From grilling to road-tripping, we picked which warm-weather activities you need to achieve maximum awesome. Can you win summer by earning the merit badge for each one?
BY: Nathalie Lagerfeld
Guide Staff Writer
Nathalie is a writer and editor on the Guide's food team. Originally from Virginia, she now lives in Chicago, where she regularly indulges her love of tortas, bibimbap, and Cheez-Its. Follow her on Twitter @maviswillsaveus.