How to Make Vegan-Friendly Rice-Krispie Treats for Halloween
BY: Katie Cortese |
Oct 25, 2013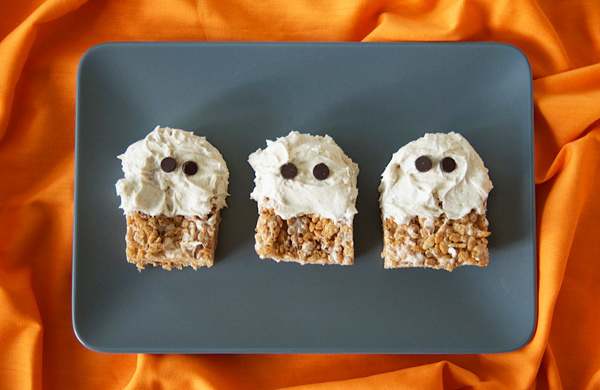 Even rice-krispie treats need costumes for Halloween. That was my idea when creating a party-ready treat for the upcoming holiday. I used as inspiration a ghost-themed rice-krispie treat from the blog
Chocolate Covered Katie
and the famous
Kellogg's Rice Krispie treat recipe
 and got to work making my own vegan version. As a vegan, I have a cruelty-free kitchen. This means I bake without eggs and animal-based milk or butter. To some, that might sound daunting. So I recently
talked with local vegan baker Kelly Peloza and got some tips on veganizing sweet treats, along with a handy list of substitutes
. Referring to Peloza's list, I found that I could use vegan butter and nondairy milk in place of animal-based butter and milk. I also substituted nonvegan marshmallows—usually crafted with gelatin, sugar, and egg whites—with
Dandies marshmallows
, made by Chicago Vegan Foods. I also made sure that my powdered sugar for the frosting was vegan, as many sugars are filtered using bone char, a charcoal made from animal bones. Veganizing the recipe was easy, and the treats turned out great enough that nonvegans most likely won't even notice the vegan substitutes I made.
Veganized Rice-Krispie Ghost Treats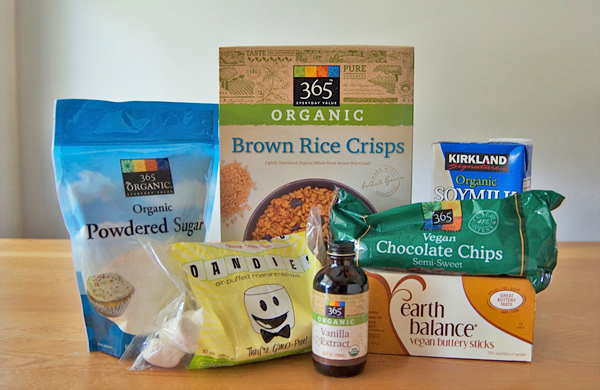 Rice-krispie treat ingredients:
1 10-ounce bag Dandies marshmallows 6 cups rice-krispies cereal 3 tablespoons vegan stick butter (I used Earth Balance), plus some extra butter to grease a pan
Frosting ingredients:
1/4 cup vegan stick butter 1 cup confectioners' sugar 3/4 teaspoon vanilla extract 1 tablespoon nondairy milk (I used soy)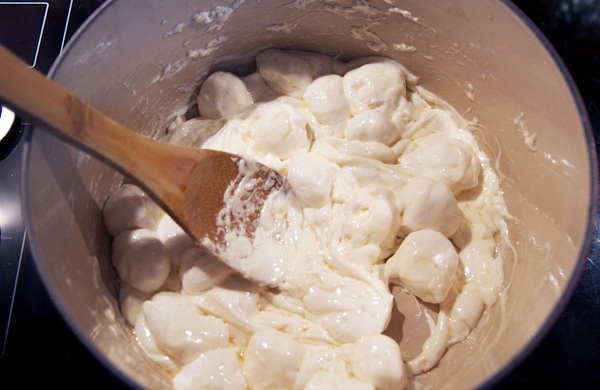 To make the rice-krispie treats:
1. Melt the butter in a pot. 2. Turn the heat to medium-low and add in the marshmallows. 3. Stir until the mixture is completely melted. 4. Add in the rice krispies and mix with a wooden spoon. 5. Spread the mixture in a greased 8"x12" pan and set aside to cool. If you want a thicker treat, use a smaller pan.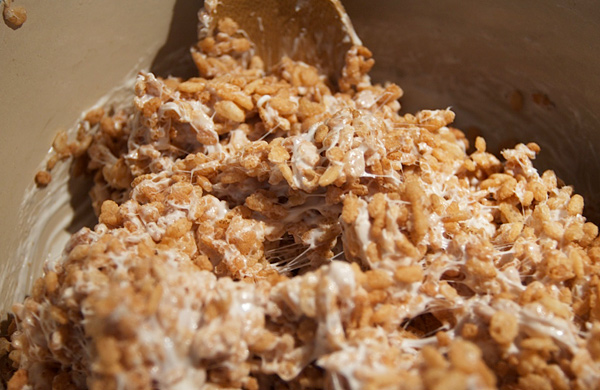 To make the frosting:
1. With an electric mixer, whip the butter until creamy and smooth. 2. While on a low setting, add in all of the sugar and vanilla. 3. Add in the milk a little at a time until the desired consistency is reached. I stopped adding milk when the frosting was able to form peaks. 4. Continue to beat on high for another one to two minutes until the mixture turns fluffy.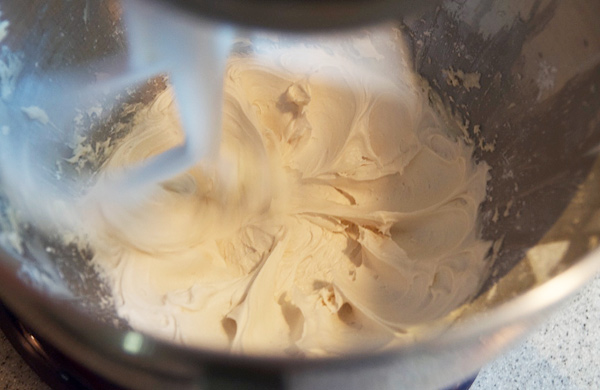 To turn treats into ghosts:
1. Cut the rice-krispie treats into squares. Round off the top of each square. 2. Slather frosting across the top half of each treat. Add chocolate chips for eyes. 3. Relish in your artistic skills and treat yourself and guests to a tasty vegan snack!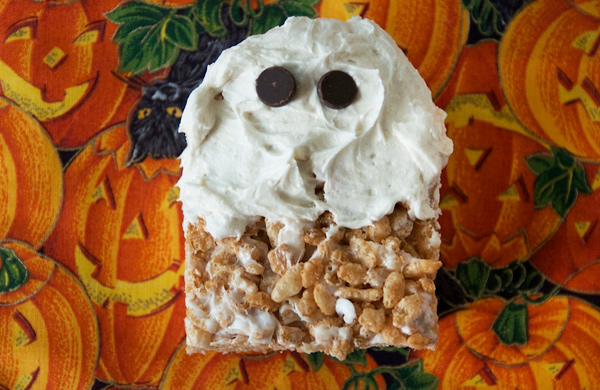 Photo: © Katie Cortese, Groupon