GROUPON GUIDE TO WASHINGTON-DC
How to Pack Light: 8 Pieces of Clothing, 27 Cute Outfits
BY: Rachel Matuch |
Dec 11, 2014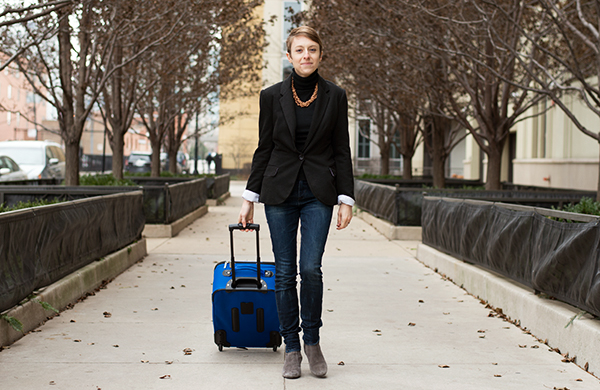 Packing for long trips is tricky. With limited space in your suitcase or carry-on luggage, you don't want to pack your whole wardrobe—but there's nothing worse than realizing you forgot a sweater, or that you don't have anything other than T-shirts to wear to high tea.
According to image consultant Beryl Pleasants of Style With Aplomb, however, you can do a lot with a little. It only takes 3 bottoms and 5 tops to make 27 different travel outfits, "if you select [clothes] carefully so that they all go together." Read on for her suggested packing list.
Three Different Bottoms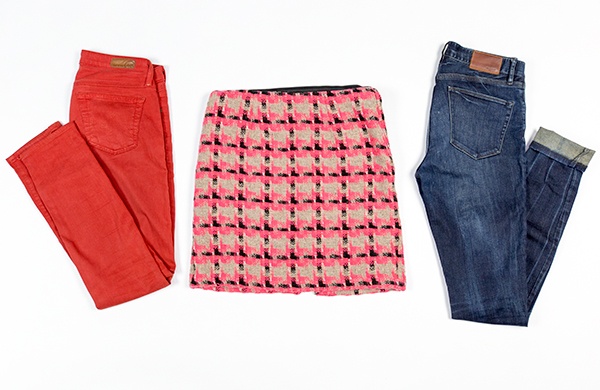 The word 'different' is key. If you go with three pairs of dark-wash jeans, it won't seem like you're mixing up your look. Bottoms can include slacks, skirts, or jeans. It all depends on what you'll be up to during your trip. Neutrals make for an easy-to-match base; try black, navy blue, chocolate brown, gray, or winter white.
Two Jackets or Sweaters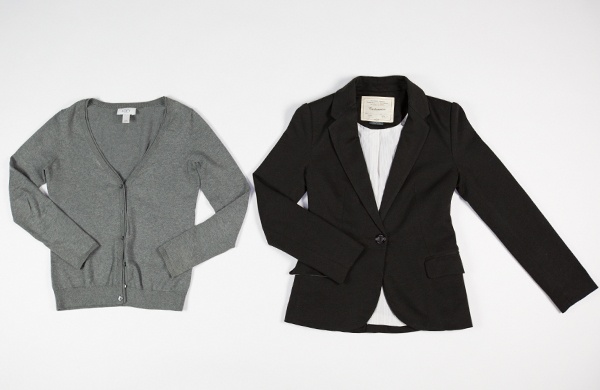 It's easiest to match these with your bottoms, but that doesn't mean you should be afraid of pops of color. Again, choose pieces that work well for your particular trip. A business trip might call for suit coats, while sightseeing could mean cardigans and draped sweaters.
Three Different Tops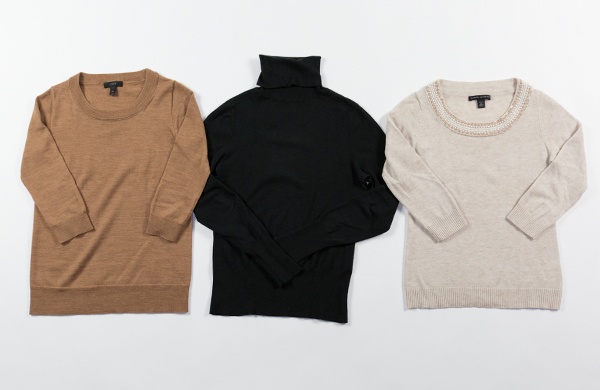 You'll have to be a bit pickier with your tops, as each one has to mesh well with every other piece you've already chosen. Go for a range from bold to basic. For example, you might pick a bright floral piece, a basic white top, and a top in your favorite color.
Tips for Making it Work
1. Choosing colors that complement one another is the key to building your mini-wardrobe. Try starting with a patterned top that "absolutely makes your heart sing," and pick out colors from that piece.
2. Beryl said that, in general, people with dark hair can pull off black, while those with lighter hair might want to try navy blue.
3. To add even more variety, Beryl recommends packing a few scarves. They're light, cheap, and don't take up much room, but can be worn in several different ways to add "an infinite number of different options."
4. This same strategy can add cohesion to your everyday or work outfits. Beryl often suggests it to people as "a great way to build your new work wardrobe without having to spend a fortune."
5. If you're in the Atlanta area, check out Beryl's live workshop for more on the science of style and personalized help.