GROUPON GUIDE TO WASHINGTON-DC
How to Take Care of Your Hands Between Manicures
BY: Mae Rice |
Jun 25, 2014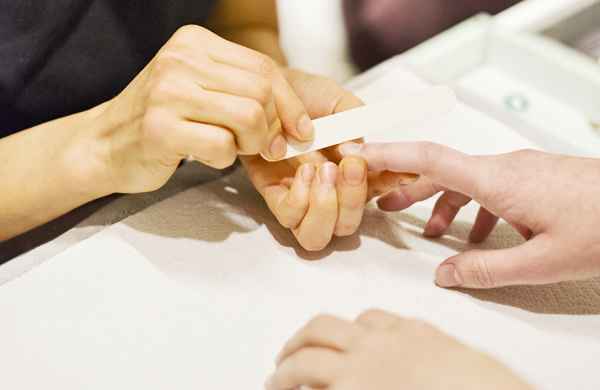 Regular manicures will keep your hands nice, but the nail tech you see twice a month can't take care of everything. What if your hands start feeling rough? What if you have a hangnail, and the 911 operator doesn't respect your emergency?

I talked with Tatiana, a nail technician at Spa O (4612 N. Lincoln Ave.) in Chicago, about how she wishes her clients took care of their hands between appointments. Below are her tips for five common situations, including weeks you're too busy to get to the salon at all.
For Daily Care
The key here is moisturizer, which Tatiana recommends applying once a day, right before bed. Look for hand creams with vitamin E—or, even better, opt for natural oils. Tatiana finds that sunflower-seed oil and olive oil, both chock-full of vitamin E, work better than anything off the shelf. "[They're] more understandable for our bodies," she said.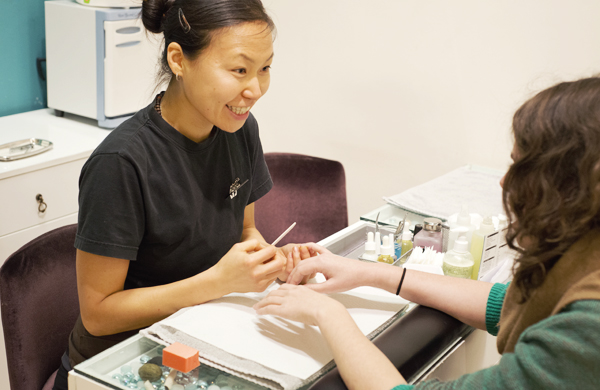 After moisturizing, push your cuticles back. You're just trying to maintain a rounded nail bed, so don't worry about finding any fancy tools. You could use an orange stick or even your fingernails.
For Hangnails
Trim them early. if you leave hangnails alone for too long, they can grow or get infected. Tatiana recommends the nipper—a sharper, more precise tool than nail clippers—for this task. The nipper also comes in handy when you notice dead, white skin around your nail beds, which you should snip away roughly once a month.
For Rough Hands
Roughness results from dryness. Gloves help with this in winter by blocking the cold, but for year-round hydration, give your hands a bath. Submerge them in a soak for up to 20 minutes before you put on your nightly lotion. You can put salt in the water, but the right temperature is more important: warm, but not boiling hot.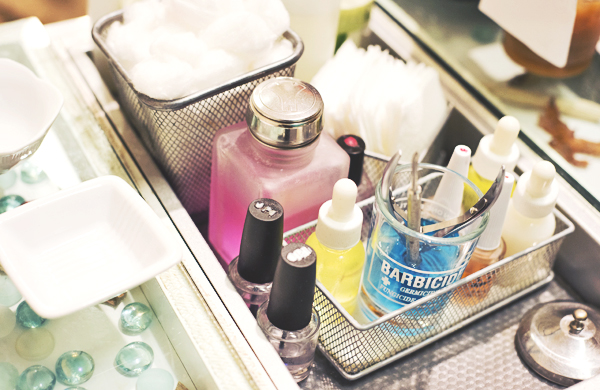 For When You're too Busy to Get to the Salon
Give yourself an at-home manicure. Start by clipping your nails into roughly the shape you like, then finish it with filing. (For weak nails, Tatiana advises filing from the edges toward the nail's center—it's slower but healthier.) Next, buff your nails. It smooths the surface and helps your polish go on evenly.
Also consider how long it's been since your last manicure. Nails need fresh air and sunlight just like any living thing, and polish acts as an artificial barrier, blocking out the natural world. Tatiana recommends weeklong color breaks between manicures.
For Weak Nails and Other Issues
An unhealthy lifestyle manifests itself all over the body, including on your hands. So don't ignore conventional wisdom: get plenty of sleep, and eat a balanced diet, one that's rich in vitamin D, vitamin E, and calcium.
Another important aspect of wellness? De-stressing. "Take a vacation," Tatiana advised. "Go to Miami!"
Photo: Tim Burkhart, Groupon
Read on for more tips for maintaining manicures: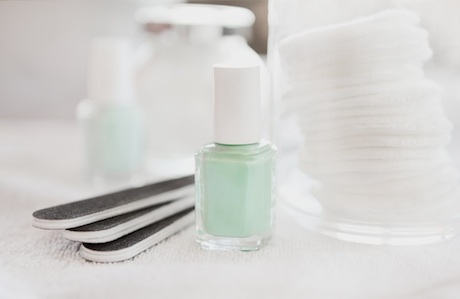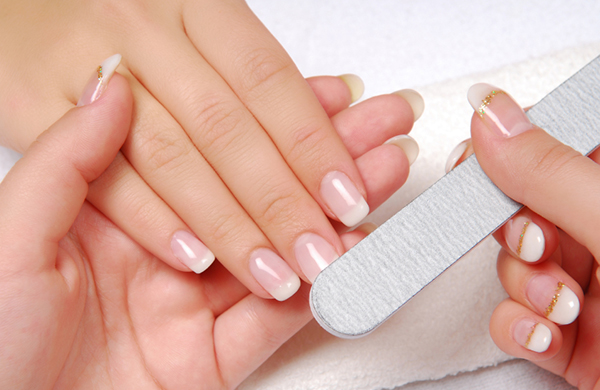 Three Manicures That Last
Chipping your nails is the quickest way to ruin a put-together look. Luckily you can preserve your nails for weeks with these low-maintenance manicures.