I Invented a Sweet 'n' Sour Body Scrub Recipe
BY: Favin the Maven |
Jun 25, 2014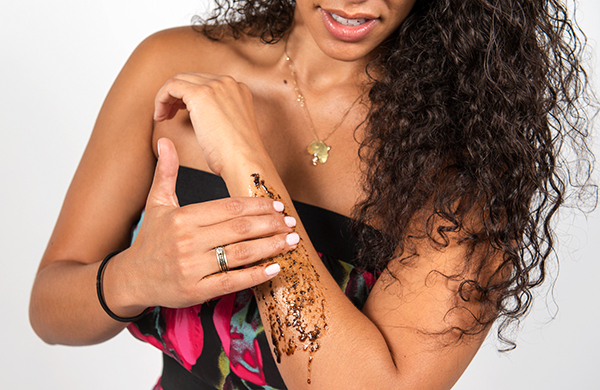 I've always wanted to invent something. I love to bike and sing, so, ideally, it would be a song-powered bicycle. But while I waited on a government grant for that idea, I started a smaller project: inventing a DIY body scrub! I've already made a
face mask with turmeric
, so this wasn't my first DIY rodeo. It was, however, my first time DIY-ing without a recipe to tell me what to do. To make sure my invention didn't turn out too weird, I decided to run my idea by
Edible Alchemy
's Andrea Mattson before I made my first batch. At the food co-op, Andrea teaches classes on creating your own natural beauty products, as well as workshops on
kimchi making
, asparagus pickling, and tons of other stuff. If anyone could bring my body scrub to life, it was her. Here's how it all went down.
STEP 1: DREAMING UP A SCRUB RECIPE
I wanted my recipe to incorporate coconut oil—obviously, since
I love coconut oil
. It's what my song-powered bicycle's going to be made out of, too. After some brainstorming, I came up with a bare-bones list of ingredients: coconut oil, brown sugar, and lime juice. My reasoning? I like the sweet-and-sour dynamic, and I knew from hanging out on
Pinterest
that sugar would work as the scrubbing agent. Salt works too, but in the unlikely event that I had to eat my scrub, I wanted it to taste good.
STEP 2: CHATTING WITH ANDREA
When I ran my idea by Andrea, she said that it would work. The oil would hydrate my skin, and the lime juice would be an astringent, which basically means it cleanses and brightens complexions. I just had to be careful not to use too much juice, she warned, or the scrub would start to separate. She also suggested that I add coffee grounds to the mix as another scrubbing agent. "After you make your coffee, you just dry out your coffee grounds and reuse them. It's a good way to double-dip," she said. Andrea added that sugar and coffee scrub especially well together. "The sugar, unlike the coffee, kind of dissolves a little bit. So [together, they] give you two textures." Now I just had to try it out.
STEP 3: SWEET 'N' SOUR SCRUBBING
I gathered my ingredients together and made a test-run batch of the scrub in my friend's coffee mug. (Andrea didn't recommend making big batches because, left out at room temperature for too long, lime juice will start to go bad.)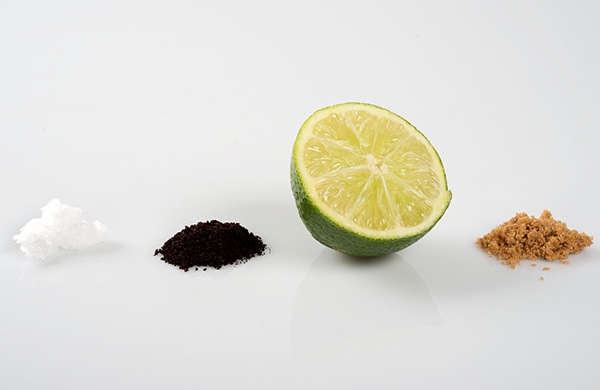 I had to crumble up the brown sugar by hand, but other than that, making it was a breeze. I used: * Juice from half a lime * One finger scoop of coconut oil * 1/2 tbsp. of sugar * 1 tbsp. of coffee grounds Keep in mind, though, that there's no set recipe for this. As Andrea told me, "Everyone's skin is different." My final product smelled funky but not gross—sort of like sweet-and-sour sauce with hints of coffee. After I scrubbed with it and washed it off, my skin just smelled like limes and got supersoft. I declared my invention a success! Now, I can't wait to come up with more original recipes. I think I'm going to change my name to Thomas Edison. Or maybe just my middle name.
BY: Favin the Maven
For me, both beauty and fashion need to be accessible and not intimidating. I love a great deal and a good DIY beauty treatment. I pride myself on trying new trends, being open minded and getting a great treatment without breaking the bank. In the name of beauty I will try anything once.