The DIY Turmeric Face Mask That Made My Skin Baby-Soft
BY: Favin the Maven |
Dec 23, 2013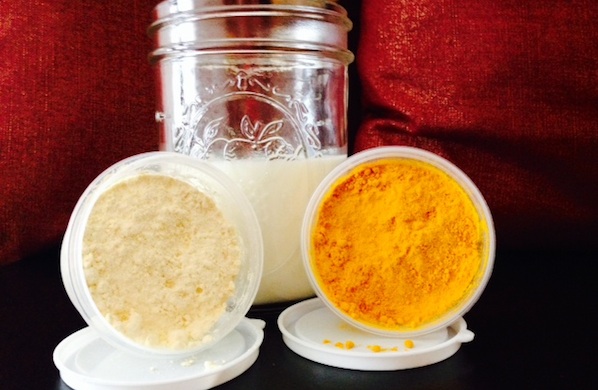 I love trying out DIY facials at home, and recently, my friend Mahreen suggested one that I'd never heard of before: a blend of gram flour, turmeric, and milk. It just so happened that my boyfriend was at my house when I decided to try this, so guess what house rule I made up on the fly? He had to slather the concoction on his face also. I started by mixing the ingredients into a yellow paste. For those who prefer to work with a recipe, you can check out
this one
, but I didn't have one on hand. I just mixed until it was thick and spreadable and then applied it to my face. Next, I smeared it all over my face and then my boyfriend's. Convincing him to go through it wasn't easy. He's a man who does the bare minimum when it comes to skincare, and my bowl of paste smelled like turmeric. Not in a bad way, but he definitely said "Ok, it's enough!" and "I'm going to throw up!" while I put it on him. It was a bonding experience to say the least. We let the mask set for 25 minutes, and it got
rock hard
, like a real mask! When he touched my face or I touched his, we could barely feel it. Finally, when it was totally dry, we took turns removing the mask in the shower—a little hot water and a wash cloth, and things melted right off. Afterward, we both stared at ourselves in the mirror, exchanging sentiments like "Babe, feel my face," and "Wow, it's so soft."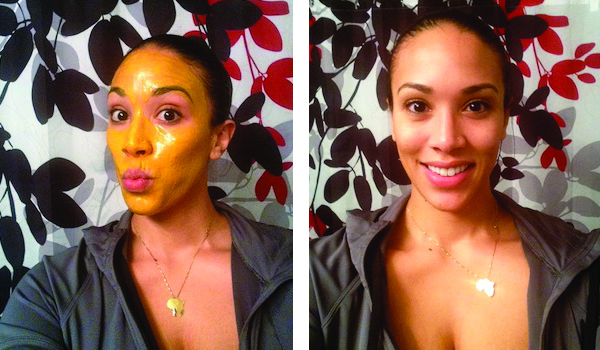 The next morning, we were both still really satisfied with our "new" faces. My boyfriend looked at himself in the rearview mirror a
lot
more than usual on our commute, and when I got into the office, my coworker Jeannette told me my face was glowing. Success!
Back to Favin the Maven
Photo: top, Mahreen Younus, Groupon
BY: Favin the Maven
For me, both beauty and fashion need to be accessible and not intimidating. I love a great deal and a good DIY beauty treatment. I pride myself on trying new trends, being open minded and getting a great treatment without breaking the bank. In the name of beauty I will try anything once.