Kid Sister Won't Grow Up
BY: Reuben Westmaas |
Apr 4, 2014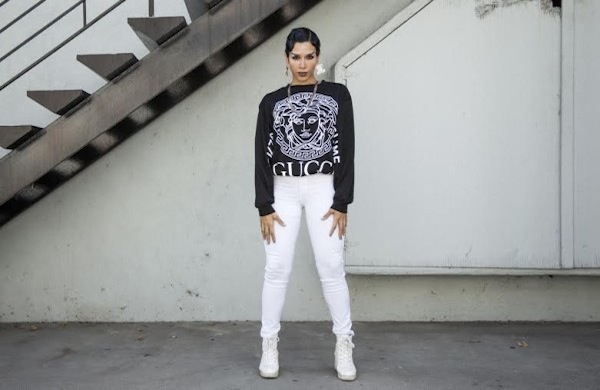 Notable for her neon clothing, her snarky sense of humor, and her 8-bit beats, this Chicago rapper rhymes about everything from nail salons to Pro Wing sneakers.
She raps like she's laughing at you—and she probably is. Meet Kid Sister, who got her first big break when Kanye West remixed her flashy single "Pro Nails" and added a verse of his own. Since then, she's found plenty to poke fun at in her distinctive smart-aleck drawl. In fact, what's so appealing about the up-and-coming rapper is her refusal to take anything too seriously. Like
the music video for "Pro Nails,"
which is set in a nail salon and features some of the best finger dancing in recent memory. Even if you didn't catch that video, perhaps you've stepped into Kid Sis's shoes in the video game
DJ Hero
, which features one of her catchier tracks, "Control." Or maybe you caught her in "Right Hand Hi," a bossa nova–tinged hit produced by two members of Swedish House Mafia. Given how different they sound, it's incredible that all three of the above tracks can be found on Kid Sister's debut album,
Ultraviolet
. However you meet her, that first impression is unmistakable: Kid Sister is a serious talent for not-so-serious times.
Kid Sister plays Reggies' Rock Club on Friday, April 18, at 8:30 p.m.. Tickets are $12–$15 and can be purchased here.
Check out the official video for "Big N Bad":
Photo courtesy of the artist
BY: Reuben Westmaas
Reuben writes about whiskey at work and drinks it at home. He also writes and edits the arts magazine Sixty Inches From Center.