Kids' Holiday Events That Are Way More Exciting than Visions of Sugar Plums
BY: Emily Wachowiak |
Nov 27, 2013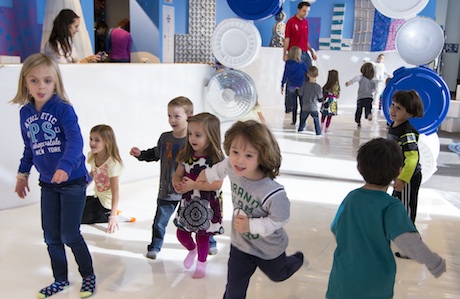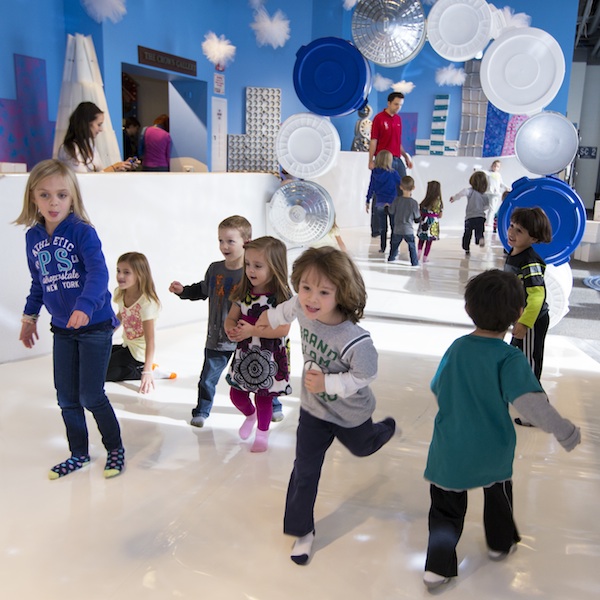 Nearly every child's calendar revolves around the holiday season—namely, the family traditions, gift-giving, and fevered anticipation of Winter Break. This year, shake up their usual yuletide routines with these Chicagoland holiday activities.
For the Model UN Secretary-General: Julmarknad Festival at the Swedish American Museum
Julmarknad illuminates Sweden's rich holiday traditions with live music, folk dancers, and a market of traditional gifts. A dazzling Santa Lucia procession highlights the event, featuring the typical girls in white dresses, red sashes, and candle-covered lingonberry crowns—said to symbolize new life in winter. While parents browse Scandinavian wares and foodstuffs, kids can play games, make crafts, and visit with Santa Claus. (
5211 N. Clark Street. Saturday, December 7, and Sunday, December 8. Admission: $2 per person.)
For the Kid Who Was Kermit for Halloween: Eiren Caffall & Lawrence Peters Present: "Emmet Otter's Jug-Band Christmas" Live at The Hideout
Bluegrass musicians bring Jim Henson's 1978 television special to life with renditions of such Muppet tunes as "The Bathing Suit That Grandma Otter Wore" and "There Ain't No Hole in the Washtub." Family-friendly opening acts include
The Tiny Cover Band
—composed of a miniature guitar, piano, drums, and trombone—as well as
Adventure Sandwich
, a whimsical, interactive "live-action cartoon" based around themes such as creative problem-solving and imagination. Festive holiday video clips keep young ones entertained between sets. (
1354 W. Wabansia Avenue. Saturday, December 14, at 7 p.m. and 10 p.m. Tickets: $10 for adults, $7 for kids.
)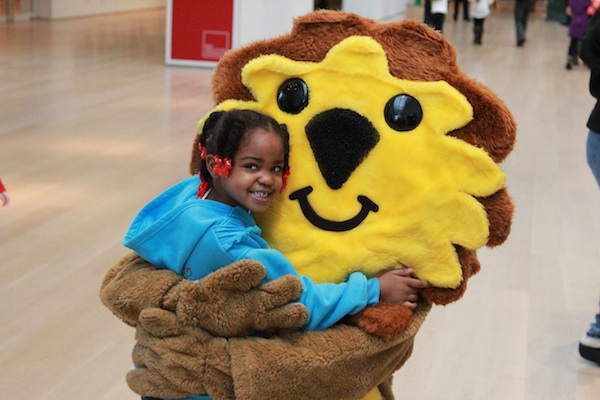 For the Cultured Kid: 32nd Annual Treasure Hunt and Tea Party at The Art Institute
The four stops on this treasure hunt take families through the halls of The Art Institute, where kids take in such iconic works as Grant Wood's
American Gothic
 and Chagall's stained-glass windows. Once they've filled their activity books with all four stamps, kids can create some art of their own or discuss Impressionism with Artie the Lion at the celebratory tea party. (
111 S. Michigan Avenue. Sunday, December 8, with start times at 10:45 a.m., noon, and 1:30 p.m. Admission: $30 for members, $35 for nonmembers, and $15 for children 2 and older; children younger than 2 are free.
)
For the Junior Steampunk: Redmoon's Winter Pageant at Redmoon Theater
If your child has not yet witnessed the
larger-than-life whimsy of a Redmoon performance
, now's the perfect chance. The group's signature shadow puppets, dance routines, and steampunk machines are back for the annual winter pageant, which this year chronicles the tale of a plucky pigeon on a mission to bring light back into the world of his feathered friends. (
2120 S. Jefferson Street. Friday at 7 p.m., Saturday at 4 p.m. and 7 p.m., and Sunday at 1:30 p.m. and 4 p.m. December 13–December 22. Tickets: $25 for adults, $15 for children; children 3 and younger are free.)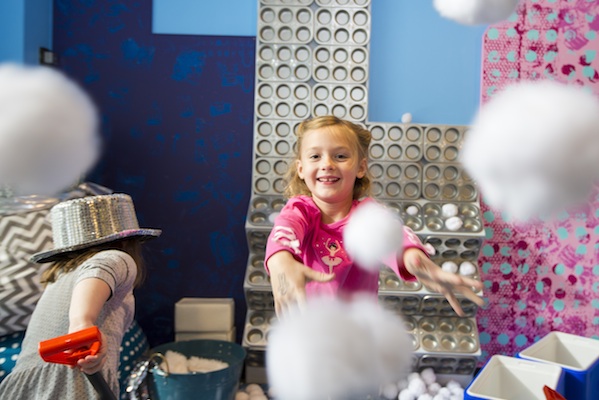 For the Kids Who Always Lose Their Mittens: Snow Much Fun at Chicago Children's Museum 
From ice skating and sledding to snowmen and snowball fights, Snow Much Fun manages to capture the best parts of winter—and keep it all indoors. There's no shoes or jacket required on the "urban ice rink," which allows sock-footed skaters to perfect their graceful glides without risking frostbite. Siblings can resolve their rivalries at the fluffy snowball station or dress "snow people" up in fancy fabrics and dream up way snappier names than "Parson Brown." (
700 E. Grand Avenue. Open daily through Sunday, January 5. Museum admission is $14 for children and adults; children younger than 1 are free.
)
For Broadway Babies: "The Snow Queen, or When Christmas Freezes Over!" at Piccolo Theatre
In the British tradition of holiday pantomimes (musical comedies based loosely on fairy tales), Piccolo Theatre's 13th annual holiday show adds catchy melodies to a vintage Hans Christian Andersen yarn. Kids can compare Disney's take on the tale (
Frozen
) with this live-action romp, which follows Gerda and her three chums as they fight to free their friend Kai, who's been imprisoned by the evil Snow Queen. (
600 Main Street, Evanston. Friday at 7:30 p.m., Saturday at 3 p.m. and 7:30 p.m., and Sunday at 3 p.m. through December 21. Tickets: $25 for adults, $10 for children 10 and younger.
)
Photos courtesy of Chicago Children's Museum and the Art Institute of Chicago