What are the Best Shows in Las Vegas for Kids?
BY: EDDIE SCHMID | 11.11.2014 |

Though Vegas has gotten a lot more kid-friendly since the days of the Rat Pack, it's still not exactly Orlando. That said, a number of the city's resorts have gone out of their way in recent years to add more G-rated entertainment. Many of the best shows in Las Vegas for kids take place in the afternoon, and most are cheap—ask your hotel concierge about discounts.
Cirque du Soleil: Mystère at Treasure Island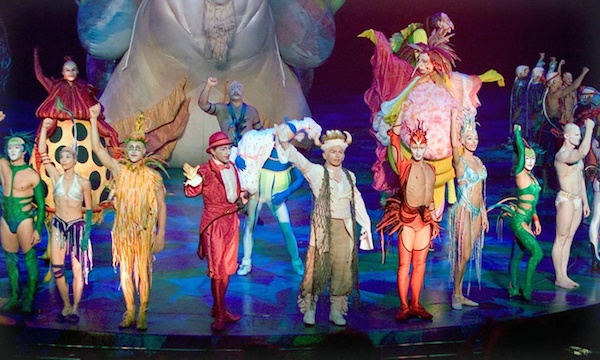 Mystère was the first Cirque du Soleil show to have its own dedicated theater in Vegas (today there are seven), and it's a tried-and-true introduction to the French-Canadian troupe's trippy universe. More than 70 dancers, aerial acrobats, and clowns perform to fill audiences with wonder. Expect trampoline stunts, trapeze tricks, optical illusions, and lots of glittery spandex. Preview the show here.
Book a stay at Treasure Island that includes two tickets to Cirque du Soleil: Mystère.
Circus Circus at Circus Circus Hotel & Casino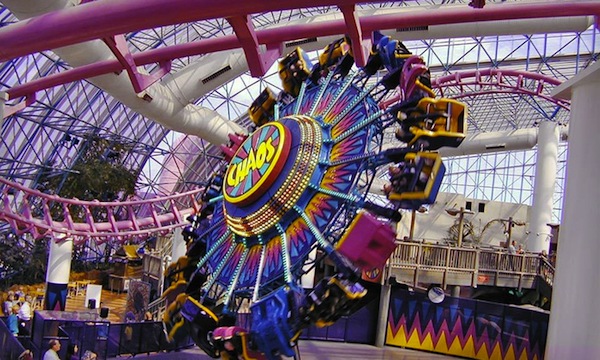 Do you like free stuff? So do we. The show at Circus Circus is not on the same scale as Cirque du Soleil and it's located further north of the Strip. But it is the world's largest permanent circus show with your classic jugglers, acrobats, and trapeze artists—and it's totally free. The big top is right near the resort's Carnival Midway, where Las Vegas for kids reaches its peak: there are also thrill rides and arcade games (which are not free).

Gregory Popovich's Comedy Pet Theater at V Theater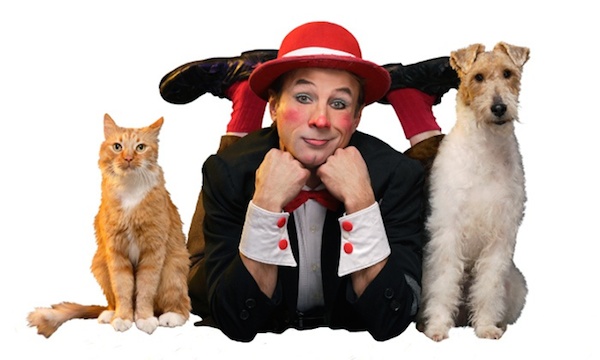 Popovich has appeared on The Tonight Show and The Late Show, and he shows off a menagerie of cats, dogs, and other cute critters trained to jump through hoops, walk tightropes, and push each other around in strollers while dressed in goofy costumes. Teens might roll their eyes, but young kids will eat it up. Impressively, all the animals in the show are rescues. No tickets are required for young ones who sit in a parent's lap.
Preview the show and check out our deal to Gregory Popovich's Comedy Pet Theater.
Mac King Comedy Magic at Harrah's Las Vegas
A throwback to the vaudeville days, Mac King performs astounding sleight-of-hand tricks without the big-budget bombast. Sporting an oversized plaid suit, King has an effortless grace grounded in years of experience, and his lighthearted, wacky-uncle persona appeals to both kids and adults. After the show, grab dessert at the onsite Toby Keith's I Love This Bar & Grill, where kids will love the signature fried Twinkies.

Blue Man Group at Monte Carlo Resort and Casino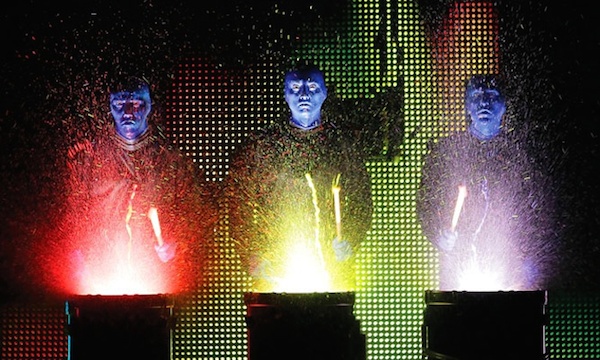 Though they say nary a word, the alien-like Blue Man Group communicates a lot through pantomime, hypnotic drumming, and messy spectacle. The surreal show, which has been performed in various iterations across the globe for more than 20 years, manages to stay fun while touching on brainy topics like artificial intelligence and DNA. If you want a taste of the Blues for free, catch the trio's nightly procession through the Monte Carlo Casino.

Shop for a place to stay in Las Vegas on Groupon Getaways:
| | | |
| --- | --- | --- |
| | | |
| Palace Station Hotel & Casino | Treasure Island | The Signature |
BY: Eddie Schmid
Guide Staff Writer
Eddie studied abroad in Rome but doesn't believe that makes him special. He has seen seven baseball stadiums and has zero dogs.