GROUPON GUIDE TO WASHINGTON-DC
Tips on Flying Lessons from Two Professional Pilots
BY: agoodwin@groupon.com |
May 17, 2016
Maybe you dream of becoming a commercial airline pilot, or maybe you're just looking for a one-time adventure. There are many reasons to sign up for flying lessons, but there's only one way for most people to take that first step towards the clouds: a discovery flight.
"This is where every airline pilot starts," explains flight instructor Angelo Punziano of Southern Florida's ATA Flight School. Johan Backlund of Riverside Flight Academy in California agrees, adding that discovery flights aren't just for aspiring pilots. "Anyone who has some interest in flying" should go ahead and sign up, Backlund says. But before you hop in the cockpit, study up on these experts' tips for acing your very first lesson.
Pilot Training Starts on the Ground
A discovery flight is actually only partly a flight; the other part is ground school. The initial lesson gets you acquainted with the plane—usually a two-seat training aircraft such as a Cessna or Piper. For Punziano, this lesson typically involves walking his students through a 20–25-minute checklist that ensures the aircraft is fit for the skies. Backlund does something similar, though his students also get some time in a flight simulator.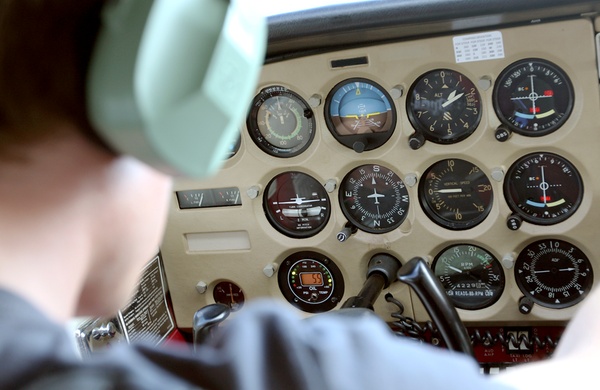 Yes, You Will Actually Learn to Fly the Plane
It may be hard to believe—and a little bit terrifying—but students do get to maneuver the aircraft during most of the flight. "[You] are at the controls for 85 percent of the flight," assures Backlund, so don't expect to just be along for the ride. Typical flying lessons may find you responsible for take-off, turns, and climbs. In most cases, the only thing you won't try is landing.
Almost Anyone Can Do It
Discovery flights are designed for everyone. "Most people are surprised at the fact that they can get up there, control the plane, and do the work," says Backlund. Both pilots welcome all ages on discovery flights, but there are restrictions for further lessons. For example, you must be at least 16 to fly solo and 17 to get your license.
It's Okay to Be Nervous
New flyers often have butterflies. "The first time is exhilarating," says Backlund, "but they're not necessarily super-comfortable with it." An airplane may make noises or move a certain way that startles newbies. Punziano agrees, but doesn't see nerves as a big issue. "Once they get back, they're a different person," he says of his past students.
As for fear of heights, most people don't even notice the altitude. Vertigo and airsickness aren't a problem for the majority of flyers, according to Punziano, though he does recommend dramamine for people who tend to get queasy on planes or boats.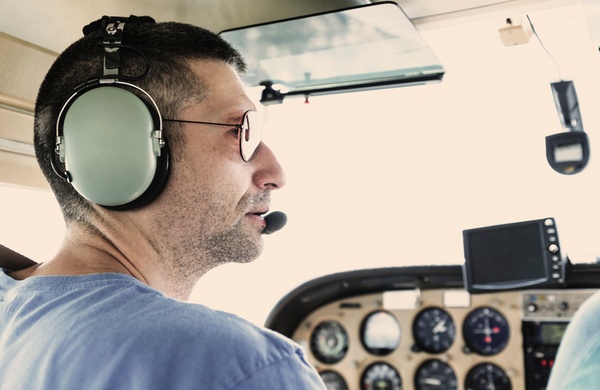 The Instructor is Your Best Friend in the Sky
The instructor will take care of the heavy lifting, including talking to air traffic control and communicating to you over the headset. Punziano compares it to being at the gym: "Your spotter is like an instructor. They know when to take over." And don't be afraid to let your instructor know if you want to snap a photo, which will probably happen at some point. "The scenery is unbelievable," Punziano notes.
Know the Flight School Rules
Things vary a bit from flight school to flight school, so ask questions before your flying lessons. When should you arrive? "15 minutes early," according to Punziano. Can you bring friends? That depends. Punziano is fine with upgrading flights to include a friend, significant other, or parent. Backlund, on the other hand, recommends flying solo. "We try to discourage bringing passengers because it kind of takes away from the experience."
Becoming an Actual Pilot Requires a Major Commitment
While pretty much everyone enjoys Backlund's flights, the pilot estimates that only about 1 in 10 go on to pursue a license. Time commitment is key if you want to learn how to become a pilot, adds Punziano. "If this is something you want to get into, come in once a week. Keep it consistent."