Lee Brice Picks a New Anthem for South Carolina
BY: Dan Caffrey |
Sep 10, 2014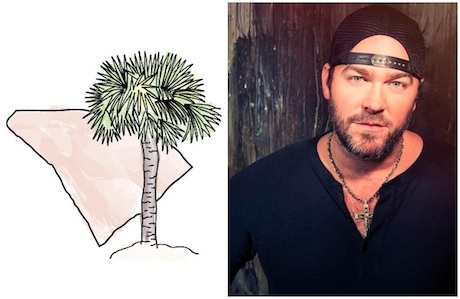 In State Songs Revisited, we ask a musician to pick a new official song for their home state, or at least the state where they launched their career. It can be as literal, metaphorical, or nonsensical as they want—as long as it represents what the state means to them.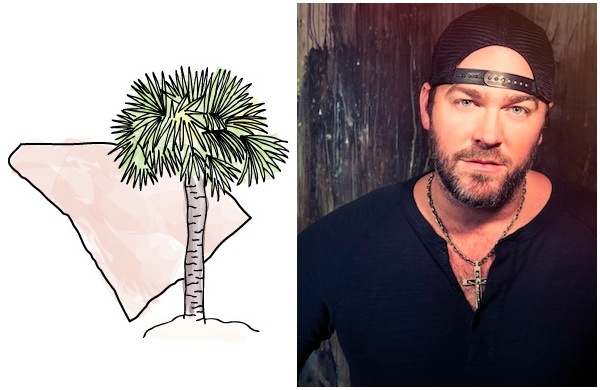 South Carolina has two official songs—1911's "Carolina" and 1985's "Carolina On My Mind"—both of which describe the natural majesty of the state, from "proud armorial trees" to the "white sands of the beaches." So when we asked country megastar
Lee Brice
to pick a new anthem, he thought it was appropriate to choose two—one from another artist and one from himself. Unsurprisingly, both songs express a longing for home.
Lee Brice's First Pick: "Oh My Sweet Carolina," Ryan Adams
Although Adams hails from North Carolina and most likely wrote the song about his home state, Brice believes the title can apply to both places. More importantly, the metaphor can be about anyone longing for home. "I love that he talks about getting back to a woman in that song," he explains. "And I think that woman's [actually] Carolina. I think it's Carolina he's talking about."
Lee Brice's Second Pick: "My Carolina," Lee Brice
Brice wrote his second choice around the time we launched
State Songs Revisited
, as if he knew he'd soon be asked to pick a new anthem for South Carolina (for the record, he didn't). "I have a big pride for South Carolina, so 'My Carolina' sounds like a good song to me," he laughs. "I live in Nashville, but Carolina's where I grew up. That song is just the straight-up truth about me missing
home
home. Sumter and the beach and Charleston—everything from hunting on Saturdays to boiled peanuts and shrimp and grits, barbecuing hogs all weekend. Someday I hope to get back there, at least have a home there." Right now, Brice only gets to return once a year. "The day after Christmas, we go up in the woods of [
Little River
], in the swamps and the boats, and we literally disappear for about five days, then come out on New Year's Eve. We hunt and we camp and we just get away. The swamp, in the wintertime, with a fire in South Carolina—that's where I go every year, no matter what."
"My Carolina" appears on Lee Brice's third studio album,
I Don't Dance
(now available). You can also catch him on tour through October 25. Want to explore more music in the Palmetto State? Check Groupon for concerts in South Carolina.
Photo courtesy of Joseph Lanes. Illustration: Jess Duff, Groupon.
BY: Dan Caffrey
Guide Staff Writer
Outside of Work, Dan is a playwright, Senior Staff Writer for Consequence of Sound, and contributor to The A.V. Club.