GROUPON GUIDE TO LOS ANGELES
Los Angeles Glam Squad: A Beauty Junkie's Guide
BY: Romy Schorr |
Oct 9, 2012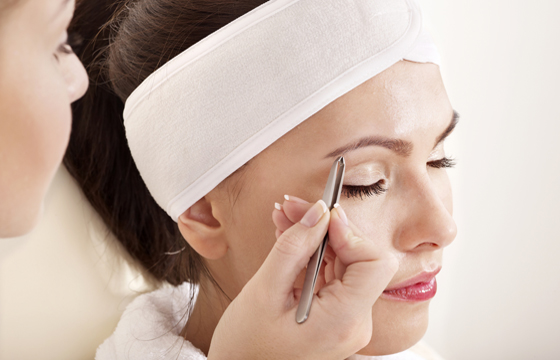 I must confess: I am just a little bit obsessed with all things pampering and beauty, and I have made it my mission to find the best beauty professionals in Los Angeles to ensure that I look my absolute best on a regular basis. Over time, I have created what I fondly refer to as my Glam Squad, my go-to professionals for all of my beauty maintenance needs. No I'm not a celebrity, I'm just a normal woman who wants to look and feel pretty and well put together, and these gifted pro's get it right every single time!
Lash Extensions
Nicole Murnin-Certified Xtreme Lash Stylist
La Sirene Irresistible Beauty
Los Angeles I started getting lash extensions (individual lashes that are glued onto your real lashes & filled in every few weeks) over two years ago and I haven't stopped. This is probably my most favorite beauty indulgence because it instantly changes the way I look and it makes me look refreshed everyday without make-up. I freely admit this is more of high maintenance beauty service, but the results are well worth it! I have been getting my extensions from Nicole from the very beginning because her work is stellar, clean, long lasting and she knows exactly how to make my eyes look fab and flirty. She is mobile, professional, a great listener and uber-talented. Love!
Eyebrow Shaping
Laurie Zadeh-Eyebrow Stylist
Beauty Boutique
Studio City Never under estimate the power and importance of a well groomed brow! Your brows frame your whole face and when they are shaped right you feel totally put together. Laurie has been grooming my brows for almost 10 years and her work is amazing! In all honesty, I have thin sparse brows but when she gets her hands on them (typically once every 4-6 weeks) and cleans, shapes and tints them, I emerge with full well arched brows and it totally changes my face. And I just love how she ends every brow styling session with a little aromatherapy brow massage, Fab!
Rockin' Blowout
Julie Justice-Hair Stylist
Syndicate Salon
Encino Julie wields a blow dryer and brush like a master! Her blowouts are full, smooth, polished, gorgeous and last for Days! I recently got hair extensions and have become addicted to Julie's masterful blowdry's. She takes her time (usually 30-40 minutes), she gets good tension on the hair and dries with confidence. The results are perfection every single time, and when I dabble with other stylists, they suffer by comparison.
Natural Looking Camera Ready Make-up
Lisa Siegal-Makeup Artist
Senna at Syndicate Salon
Encino & Locations Throughout SoCal I adore getting my makeup professionally done because when it is done right, it brings out my natural beauty and lasts for hours. I only have my makeup done for special events and photo/video shoots. But, when I want to look like my best self, I call Lisa at Senna. Lisa is a seasoned make-up artist with a skilled hand and a light touch. I always look enhanced and beautiful, but not made-up when I leave her chair. Senna's make-up line is exquisite and Lisa's work is natural, finessed, luminous and stunning. I'm ready for my close-up!
BY: Romy Schorr
Romy is a Los Angeles based Lifestyle and Beauty Blogger and a maven on all things beauty, fashion, food, wine, travel, culture and lifestyle events. Romy is constantly scouting the cultural landscape for the latest and greatest products, places and services around the country and especially in SoCal and LA.
Ever since she was a little girl, Romy has been a passionate beauty junkie and nothing gives her greater joy than discovering something new, sharing it with others and impacting their lives in a positive way. That is why, almost four years ago she created Romy Raves, a blog that offers honest, thoughtful and in-depth coverage of beauty trends, product reviews, giveaways, travel, culture and lifestyle events that Romy deems RAVE worthy!
Romy also has a Master's Degree in Counseling Psychology and she is a Professional Moderator. She owns her own qualitative marketing research firm called Schorr Creative Solutions, Inc. and has worked in research for over 15 years conducting focus groups on topics like beauty, entertainment, consumer products, food, beverages and toys. Romy loves talking to people about diverse topics, asking strategic questions and understanding emotional connections to products and brands
Romy is currently the West Coast Brand Ambassador for Avon and a Brand Ambassador for Aveeno. Her current professional affiliations include: Cosmetic Executive Women (CEW), Beauty Industry West (BIW), International Fashion And Beauty Bloggers Organization (iFABBO) and Two Point Oh! LA.