Lost in Society Plays Pop-Punk for the Melancholy Set
BY: Reuben Westmaas |
Mar 21, 2014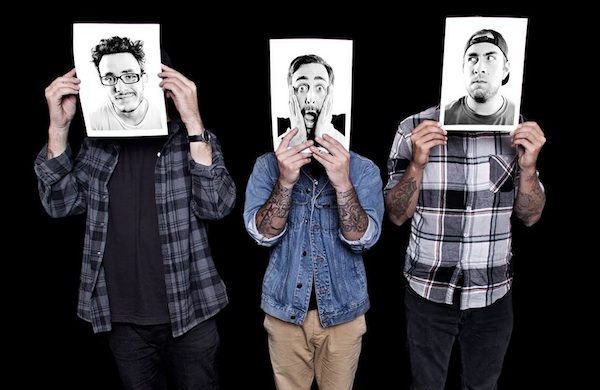 Lost in Society started out playing poppy, fast-paced punk. As they've matured, the three-piece has taken a turn toward introspection—without losing the breakneck speed.
Lost in Society
's early tunes were the kind of catchy, pop-inflected punk that tends to hit home with high-school freshmen. Which makes sense, seeing as how that's what they were at the time. The boys hadn't even made it to sophomore year when they got their first big break, a show at PNC Bank Arts Center in their home state of New Jersey. But though their lineup hasn't changed since 2008, their material has. Now, instead of writing snotty tunes like "
Not My Day
," lead vocalist Zack Moyle applies his creative talents to much darker topics—think drug addiction, suicide, and abusive relationships. His raspy delivery matches the new subject matter, making the band sound a bit like local heroes Rise Against filtered through a rusty megaphone. Lost in Society has managed to mature as musicians without losing the toe-tapping, mosh-sparking melodies that put them in the spotlight in the first place. Their sound might still attract the high-school set, but at least they've proven they aren't kids anymore.
Lost in Society plays Reggie's Music Joint on Saturday, March 22, at 7:30 p.m. This show will also feature Ignition Control, Esh, and Miss Sixty Six. Read more about the show here. Tickets are $5 and can be purchased at the door.
Check out the video for "Halloween Song" off 2012's
Let It Sail.
Photo: Mike McLaughlin
BY: Reuben Westmaas
Reuben writes about whiskey at work and drinks it at home. He also writes and edits the arts magazine Sixty Inches From Center.