Lost in the Trees Invites You to Get Lost in the Warmth of Their New Sound
BY: Will Landon |
Apr 4, 2014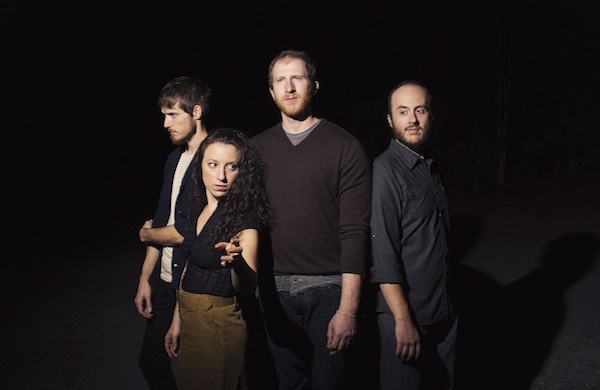 On the Chapel Hill–based collective's latest album, composer Ari Picker shares songwriting duties with his bandmates. The results are warm and inviting.
Composer Ari Picker is so focused on his music that he can't afford to worry about smaller details. Like, say, how many members are in his band at a given time. Picker's Chapel Hill–based music collective,
Lost in the Trees
, has been known to feature anywhere from 5 to 14 members at once. But until recently, the composer had grown accustomed to writing every single part himself. By shouldering the entire weight of the group's haunting, classical-influenced arrangements, Picker let some of his personal heartbreak seep into the music.
A Church That Fits Our Needs
(2012), for example, was fueled by his efforts to deal with the loss of his mother. It took years of touring for him to finally move on and share the creative load with his bandmates. That brings us to new album
Past Life
, on which one can actually hear Lost in the Trees transforming into a true collaboration. The result is an epic, accessible album that
NPR
described as "masterful at eliciting sweeping emotional responses, and at ensuring that a single emotion never dominates any one piece." Much of this transformation can be credited to the group's new co-anchor, Emma Nadeau. Album opener "Excos" splits open with one of her soaring piano melodies, which gradually gives way to the striding electronic rhythms of title track "Past Life." Though not always upbeat, the album echoes with a uniquely human warmth. It all serves to prove that these artists—and Picker in particular—are capable of much more than heartbreak and melancholy.
Lost in the Trees performs at Schubas Tavern (3159 N. Southport Ave.) on Friday, April 18, at 10 p.m. All Tiny Creatures opens. Tickets are $15 and can be purchased here.
Listen to the title track from the band's latest release,
Past Life
:
Photo courtesy of DL Anderson.
BY: Will Landon
Will Landon is a Chicago-based writer who sings punk rock songs with the Blue Ribbon Glee Club and occasionally works for free as an assistant stage director.