"Louder Than a Bomb" is Back with a Mixtape that Spotlights Local Hip-Hop Talent
BY: Nathalie Lagerfeld |
Feb 25, 2014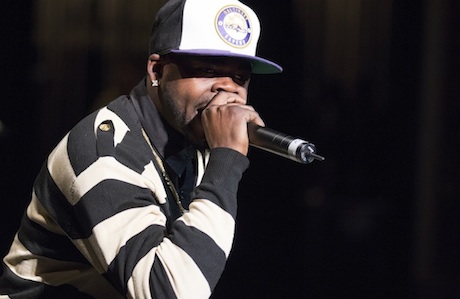 The nation's largest teen poetry festival strengthens its connection to hip-hop with a mixtape that showcases Chicago's newest young performers.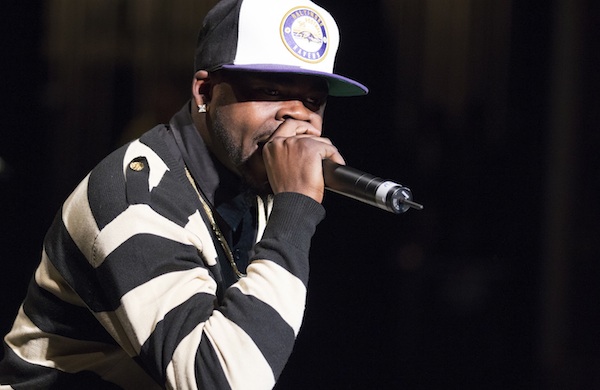 A quiet office in Wicker Park might not be the most obvious incubator for Chicago's hip-hop talent. But some of the scene's rising stars have passed through
Young Chicago Authors'
loft-like second-floor space near the Division Blue Line. A few years ago, before he was getting
rave reviews on Pitchfork
, Chance the Rapper could often be spotted at the youth arts organization's open-mic nights with his friends from Jones College Prep. Other rappers with YCA ties include No Name Gypsy and Mick Jenkins, whom hip-hop blog
Fake Shore Drive
recently hailed as "
one of Chicago's most buzzed-about artists
." Many other aspiring MCs participate in YCA's weekend writing workshops or compete at its annual youth poetry slam,
Louder than a Bomb
. Given these strong ties to hip-hop, it only makes sense that YCA would release its own mixtape. At least that's how Demetrius Amparan, the nonprofit's director of communications and publications, sees it. "We were just like, 'Yo, we just need a platform for these students to show their work.'" Amparan should know. A YCA alum and 2008
LTAB
winner himself, he's a successful hip-hop performer in his own right. He came up with the idea for a mixtape with YCA Artistic Director Kevin Coval, who's also a "huge hip-hop junkie," according to Amparan. After the positive response to last year's test run, the two plan to make 2014's mixtape bigger and better. That all starts with the March 5 release party at
Schubas Tavern
(3159 N. Southport Ave.), which will feature sets by some of the artists featured on the mixtape. Though the lineup had yet to be finalized as of this writing, Amparan agreed to chat with us about how the performances—and the mixtape itself—draw out compelling personal stories from Chicago's youth.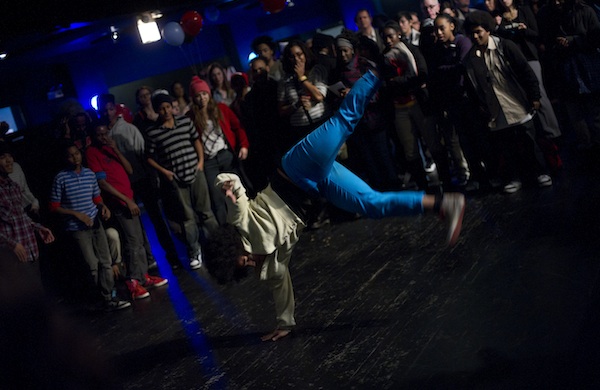 GROUPON: How is hip-hop related to YCA's broader mission?
DEMETRIUS AMPARAN: It's just embedded in what we do…When we go to our prep shops and we teach poems, one of the first things I [ask students] after they develop a topic is, "If this poem were a song, what would be its hook?" I don't know if we're going to raise a bunch of musicians…but the thing is that [hip-hop] started in the '80s as one of the biggest platforms for storytelling. We wanted to take that and do it again, and do it with our students.
G: So both hip-hop and poetry are about storytelling to you.
DA: The most important thing about a poem is the personal narrative. I mean, there's the research part, where you spit what is important about the topic. But we want those personal stories. We want them to write the city. So that's what we're trying to coach them to do.
G: What kind of impact does performance have on kids?
DA: All you have to do is go to a bout and see a kid who's never been onstage before. [He'll] be totally terrified, hear people cheer, [and] come offstage the most confident person you've ever seen. It gets me every time. It's crazy. I was that kid once.
G: How did you find the music to put on the mixtape?
DA: We basically just used our Twitter and Facebook audience. We have about 20,000 fans on there, so we just put it out as a free submission and received, I think, over 100 submissions. Which was amazing. Now we're just going through the selection process, which is basically Kevin, another one of the staff members, and loosely myself—I don't want to be in it too much because I have a song on there—but it's basically us three listening and picking.
G: Where did these submissions come from, and how do you pick from them?
DA: These submissions…a lot of them are high-school students. So we tried to put in some of the highlighted acts [and] surround them with students, and make the students proud that their work is going to be presented to a thousand people. These kids have bars. They're so good! It's crazy how good they are. The production quality is low on some of them, but you can tell the talent. You can tell the passion that they have.
G: What's your response to critics who associate Chicago hip-hop, especially artists like Chief Keef, with violence? Does that affect how your students think about hip-hop?
DA: When we go into schools, Chief Keef is the rapper they love. The whole "
3Hunna
" thing, they're really behind that. But I don't think they're focused on violence. I think they're really focused on telling the only thing they know, and that's the life around them. We were at Bowen High School a couple months ago. There was a group of 15 students and there was this crew, this clique. I can't remember their name. But it was a crew of young guys and they were rappers. And they were trying to be all hard. And then we came in the classroom, [and] they opened up to us and they spit. This one dude talked about how he just saw his best friend get murdered. It's crazy. They're not preaching violence—they're just retelling what they saw.
G: So you don't see much difference between an artist like Chief Keef and someone with less of a violent reputation, like Chance the Rapper.
DA: I think it's all the same. Chance has a track called "
Pusha Man
" where he talks about Chicago…He sang that, and how is that any different than a kid you know listening to Chief Keef coming on a song and saying "bodies drop, killer op"…They're saying the same thing. One may just be a little more raw, and that's just because he or she is in it. But it's the same thing.
G: How does hip-hop more broadly inspire Louder Than a Bomb's 2014 theme, "Freedom in Education"?
DA: The whole theme of Freedom in Education came from Kevin and myself. There's one track specifically that we got the idea for the festival from. And it was ["H.E.A.L.," by] Heal Yourself. It was a group: KRS One, LL Cool J, MC Lyte…It just gets us excited every time we see it…Social justice, education, social awareness, all of that was in there. That's what Kevin believes in a lot with our organization. That's what we saw. When we go into these schools, we saw, like, 'That's a little KRS One. That's a little LL.' They're really trying to like tell their stories. They're angry…and what better way to channel that than on stage, through the mixtape, through all that?
Listen to "Dreams" by Christian Robins (feat. Mick Jenkins), one of the songs featured on the mixtape.
Check out the
Louder Than a Bomb
Mixtape Release Party at Schubas on Wednesday, March 5, at 7 p.m. Buy your tickets here.
Photos courtesy of Young Chicago Authors
BY: Nathalie Lagerfeld
Guide Staff Writer
Nathalie is a writer and editor on the Guide's food team. Originally from Virginia, she now lives in Chicago, where she regularly indulges her love of tortas, bibimbap, and Cheez-Its. Follow her on Twitter @maviswillsaveus.