Five Massages to Try This Summer
BY: Favin the Maven |
Jul 30, 2014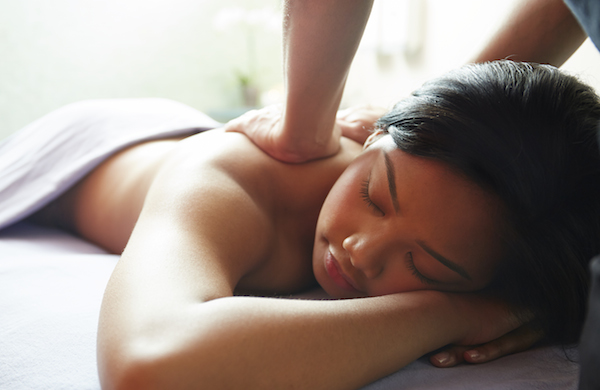 Summer is meant for relaxing, so I'm officially declaring it
massage
season. (Spoiler alert: I will also be declaring fall, winter, and spring massage season.) In honor of this announcement, I've picked out five kinds of massage that are perfect for a summer day—some of them cool you off, and others just have a vacation-y vibe. And don't forget, today (July 31) is the last day you can use our
Beauty Week
promo code. When you purchase a Groupon for a facial or massage, enter the code FACE10 for $10 off. Sounds like the perfect reason to celebrate summer with a massage!
Lomilomi
You probably won't be able to find a
truly
authentic lomilomi massage on the mainland, but a lot of spas have treatments inspired by this Hawaiian style. Traditionally, the massage is just one part of an overall spiritual healing. A massage therapist performing lomilomi might begin with a prayer or chant, then use their hands, forearms, and a lot of oil to apply flowing strokes down the entire body. Yes, the
entire
body—arms, back, legs, and feet included. The massage's flowing strokes almost look
like a dance
, and can feel like ocean waves washing over your body. Be aware, though: because this kind of massage has so much coverage, you might be slightly more bare than you're used to. A lot of lomilomi practitioners don't drape the client's body as much as they would for, say, a Swedish massage.
Cold-Stone Massage
You've heard of hot-stone massage, but what about its chillier brother? A cold-stone massage can help with swelling and soreness, which makes sense, because it's basically like putting small, smooth ice packs all over your body. Cold stones can be particularly soothing when it's warm out, when you're feeling congested, or when you're having hot flashes. Certain spas even use them to treat redness on the face and eyes! Sometimes, massage therapists combine hot and cold stones so that the body experiences a big change in temperature, causing circulation to increase.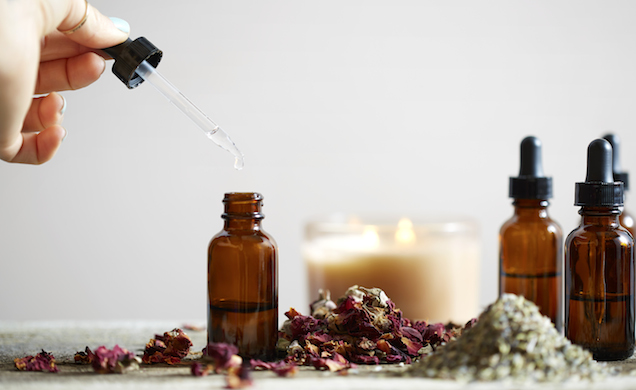 Tropical or Cooling Swedish or Aromatherapy Massage
If you're in the mood for a simple
Swedish massage
 with aromatherapy, you can still make it summery—try requesting a tropical blend of essential oils. Scents such as lime, grapefruit, lemongrass, jasmine, and ylang ylang—a flower that grows in the Philippines—can make you feel like you're on an exotic getaway. Other scents, such as mint or peppermint, are good for cooling off. And if you're sunburned, check to see if any spas near you offer aloe-vera massages!
Outdoor Massage
When the weather's gorgeous, why not move the massage table outside? Many spas, and some independent massage therapists, have scenic getaways where clients can relax surrounded by nature. Beach resorts are especially likely to have oceanside massage cabanas, but outdoor massage tables can be found in all sorts of places, including a
Dallas winery
, a
California garden
, and a
gazebo by the Florida waterfront
.
Vichy Shower Massage
A lot of spa treatments leave your body covered in oil, mud, or an exfoliating scrub, so it's natural to want a shower afterward. A Vichy shower is a horizontal bar with multiple shower heads (usually five or more!) that hangs over a spa table. That's right—you can shower while
lying down
. The Vichy shower can either rinse you off gently or with high water pressure, and many of them can target specific areas of the body with shower heads that turn off and on individually. It's pretty much like getting a massage from the rain. In the summer, it's extra lovely to step outside feeling clean and fresh, so find out which nearby spas have this relaxing add-on!
Still unsure what kind of massage you should try? Check out our handy flowchart: Which Massage Style is Right for You?
Photo: Jeremy Hayes, Groupon
BY: Favin the Maven
For me, both beauty and fashion need to be accessible and not intimidating. I love a great deal and a good DIY beauty treatment. I pride myself on trying new trends, being open minded and getting a great treatment without breaking the bank. In the name of beauty I will try anything once.