Most Fashionable Restaurants
BY: Ariel Ginsburg |
Jan 8, 2015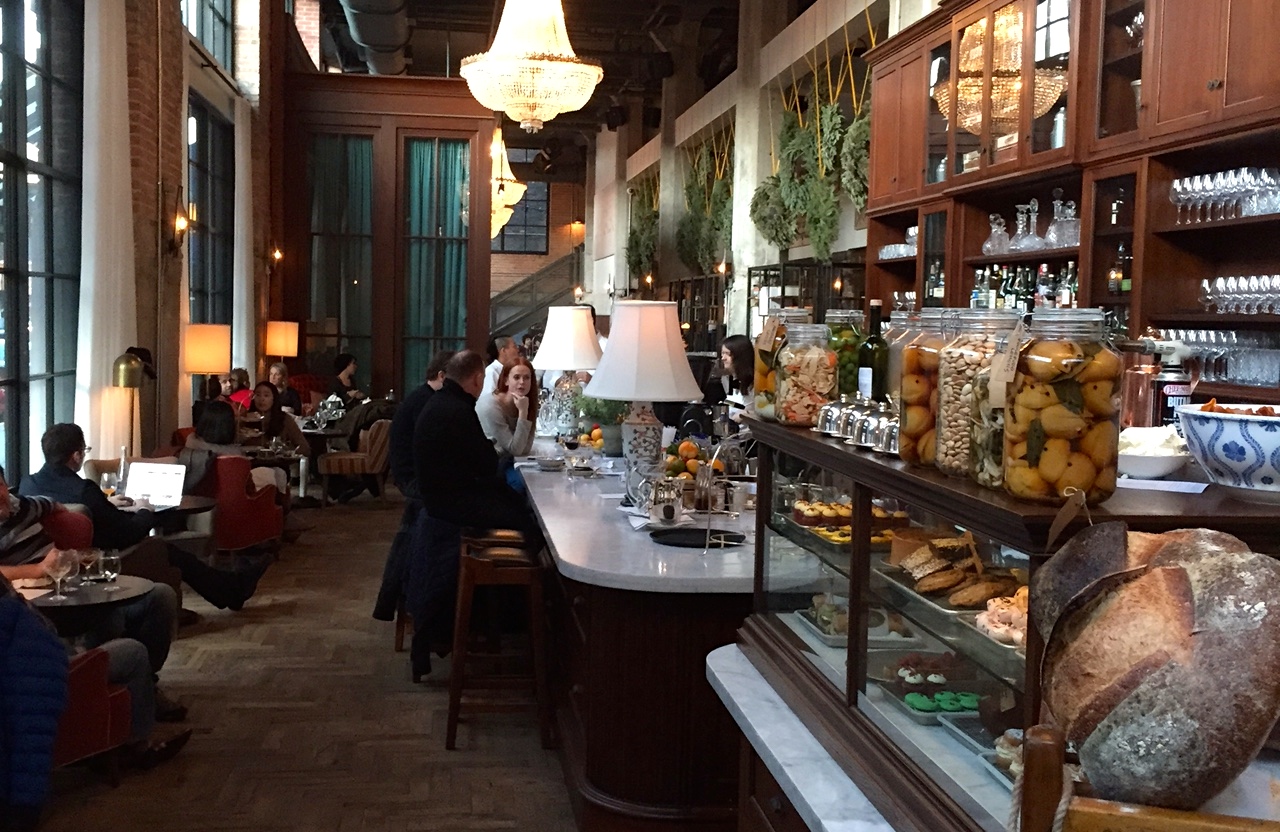 Chicago is a city known for it's food. Everyone has their preference on what I call the staples: pizza, hot dogs and steak. But the town is seeing growth in other areas as well. There is a budding fashion scene that is making Chicago stand out as easily the most stylish city in the midwest. So for those of you craving more out of your meals, like great people watching in the form of aesthetically pleasing fellow diners, here are Chicago's most fashionable restaurants.
RL
Adjacent to the impeccable Michigan Avenue Ralph Lauren store, RL is a contemporary American restaurant. Staying true to the designer's roots, the interior just exudes class with its dark wood, rich leather chairs and walls covered in paintings of all sizes. The diners are beautifully dressed which is to be expected since it is frequented by Chicago power players, socialites, and celebrities... many of which have their own claimed tables. But the restaurant is known for more than just the location. Menu classics include the lobster club and the crab cake benedict.
RPM Italian
It would be nearly impossible for a restaurant not to be fashionable when one of the owners is a co-host on Fashion Police. RPM is situated in the heart of trendy River North. The atmosphere is sexy and draws in a very done up dinner crowd. And the food? You could close your eyes, randomly select any pasta, and would not be disappointed.
The Allis
Located on the ground floor of the Soho House, The Allis is just one of five restaurants located in this massive space. The Soho House is a hotel and private members club that restricts its membership to a strictly artistic and creative clientele. Although the Allis is open to the public, it is always filled with excitingly dressed men and women. Try one of their light breakfast dishes like the poached egg avocado toast or drop in later in the day and order a signature cocktail like the Picante De La Casa.
Fred's
Looking for a perfect lunch spot to rest your feet between shopping? Fred's is your spot. It's located inside of Barney's, so you know the patrons will have style. Sit back, order a salad like the Mark's Madison Avenue, sip on a glass of white wine, and enjoy the people watching.
Rootstock Wine and Beer Bar
Rootstock, in Humboldt Park, is a chic and inviting spot serving gastropub fare. The atmosphere is intimate and a great place to gather with friends or take a date. Unlike the other restaurants on this list, this spot has more of a hipster scene. Order the burger and a beer and take a look around.
BY: Ariel Ginsburg
Ariel is a blogger, stylist and personal shopper. Her background includes sales in the tech and fashion industries. She is passionate about travel, art, music and personal style. Her website, which started as a hobby and place to post her sketches has grown into a full fashion blog. She focuses on styling tips, outfit posts and highlighting local shopping spots. Ariel's goal is to provide knowledge to readers and inspire them to step outside of their comfort zone.