My Weekend at Asanda Spas with Groupon's Sweepstakes Winners
BY: Favin the Maven |
Sep 11, 2014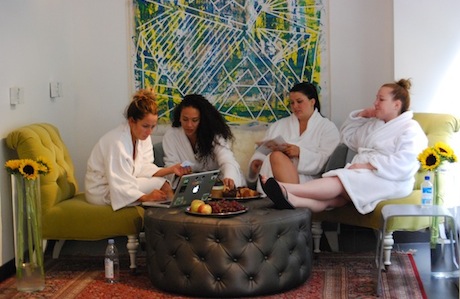 As part of Groupon's first-ever
Beauty Week
, we recently held a
spa
sweepstakes for our customers. Our winner, Jennifer Foether, got a three-day relaxation excursion (relax-cursion?) with me and the Groupon team, generously hosted by
Asanda AVEDA Spa Lounge
in Manhattan. For Jennifer and her plus one, Sarah Enderle, the trip was extra exciting because it was their very first time visiting New York! The trip was extra exciting for me because I got to meet some new friends. Here are some of the highlights of our weekend.
Friday
11 a.m.
We boarded the plane. It's as if the flight crew knew we were headed on a spa getaway. The cabin was so humid that when they turned the AC on, it made this crazy vapor. It was like our own personal steam room.
3 p.m.
We arrived at our hotel,
70 Park Avenue
. We were beyond happy with the accommodations. The rooms were chic and super comfy.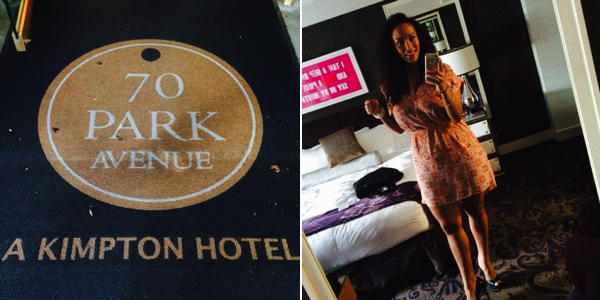 Before we got too comfy, though, we were whisked off to a tour of Asanda's new Park Avenue location. We got to meet Dani Balarezo, the manager, who was our host for the rest of the weekend. On our way back to the hotel, we walked down Park Avenue so Jennifer and Sarah could start seeing some of the city.
6:30 p.m.
Dinner at
Edi & the Wolf
in the East Village. We had a Groupon for this upscale Austrian
restaurant
, and we asked Dani and Gene Frisco, a consultant who helped us organize the trip, to join us. We shared a bunch of appetizers, which were great, but the main dishes really knocked us out. Jennifer (who is sitting to my left in the picture below) had the short rib, which she said "was the best piece of meat I have ever had. It literally melted in my mouth."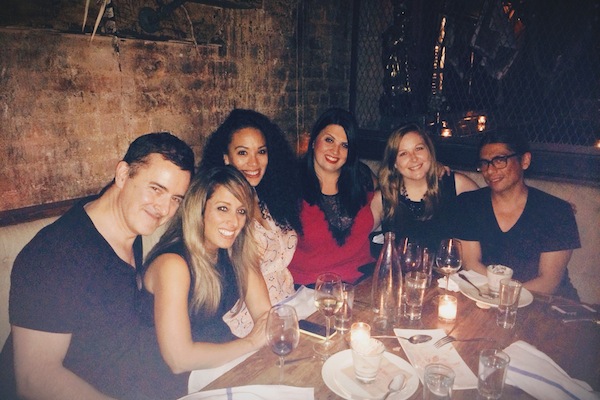 Saturday
9 a.m.
Jennifer, Sarah, my colleague Mamie, and I started our day with
Asanda signature massages
at the Park Avenue spa. The treatments integrated aromatherapy with Aveda products, which Dani explained are made from pure flower and plant essences. As if that weren't luxurious enough, afterward we indulged in a spa breakfast of fresh fruit, croissants, and coffee. Mmm.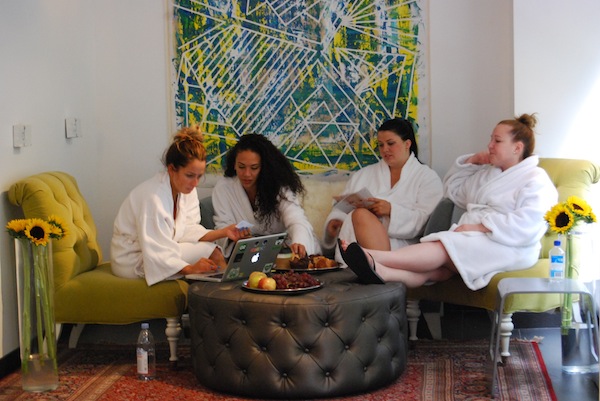 11 a.m.
Facials
. This, I think, was the highlight of everyone's day. It was the first time Jennifer and Sarah had ever had one. "I absolutely loved it," Jennifer said. "I didn't realize it would include so much besides just putting stuff on my face!"

I got the
Purify and Calm anti-acne facial
, which I also adored. When it started, my aesthetician, Christine, asked me where on my body I held the most tension. I said my feet, so while my mask was sitting she gave me a
ridiculously
amazing foot and hand massage.
12:30 p.m.
Lunch at
Montebello
, an old-school Italian eatery that's connected to Asanda. The seafood linguine I ordered was whatever the Italian is for "to die for."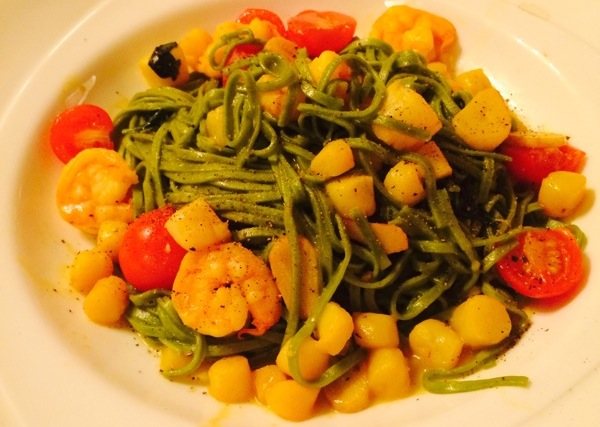 2:30 p.m.
Shuttled over to Asanda's SoHo location for even
more
services. Jennifer and Sarah got
spa manicures and pedicures
with warm footbaths and
massages
, while Mamie and I sipped mimosas and met some of the staff.
4 p.m.
Salon time! All four of us were treated to makeup applications and
Aveda botanical hair treatments
with a blow-dry and style. I decided to also add a
haircut
. My hair is now the shortest it's been since the fourth grade. New York apparently makes me try new things!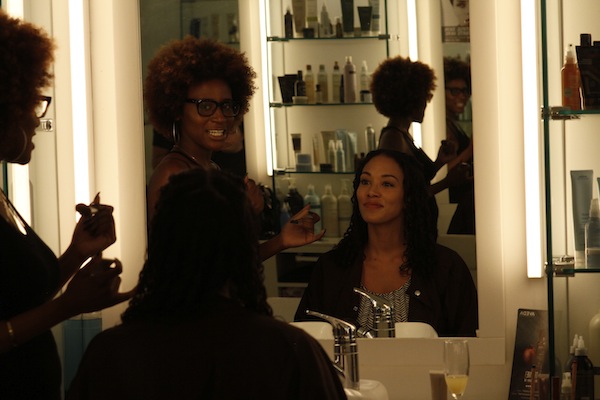 6:30 p.m.
We sent Jennifer and Sarah to the famous
Delmonico's Kitchen
for dinner. (With a Groupon, of course!) The women came back raving about the filet mignon, as well as the house potatoes and crab mac and cheese that Jennifer described as "showstoppers."
Sunday
8 a.m.
We didn't have much time left in the city, so Jennifer and Sarah decided to be spontaneous and purchase a Groupon for a hop-on, hop-off bus
tour
. They got to see some of the city's most legendary landmarks, including the
Metropolitan Museum of Art
, Central Park, and Times Square.
2 p.m.
In a cab back to the airport. Everyone was the good kind of exhausted from all the activities, but Jennifer and Sarah could have kept going—they both said they didn't want to leave! I'm so glad that they had a great time and that Groupon and Asanda could be part of their first-ever trip to New York!
Check Groupon for deals on beauty and spas in your city.
BY: Favin the Maven
For me, both beauty and fashion need to be accessible and not intimidating. I love a great deal and a good DIY beauty treatment. I pride myself on trying new trends, being open minded and getting a great treatment without breaking the bank. In the name of beauty I will try anything once.