Welcome to Beauty Week!
BY: Favin the Maven |
Jul 25, 2014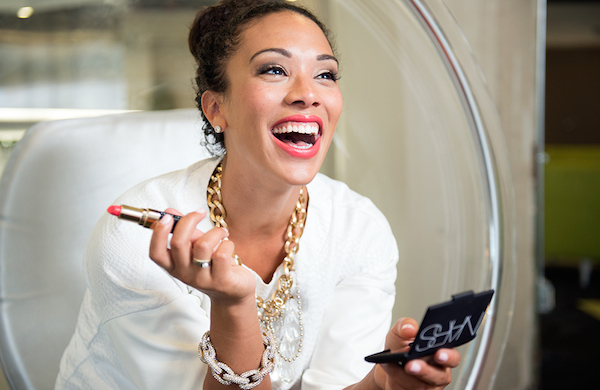 One reason I'm Groupon's resident beauty blogger is that I love planning my salon trips way ahead of time, like a nerd. So Groupon's Beauty Week, which starts today, is my dream—we're making it extra easy to plan a summer's worth of beauty in advance. With our promo codes and extra discounts, you can stock up on Groupons for haircuts, massages, and more. Then schedule them around your own special occasions. (If your three-quarters-birthday is coming up, that totally counts!)
Beauty Week involves stuff besides deals, too. It's going to be a jam-packed seven days! Here's my play-by-play of what's happening:
The Discounts
Monday and Tuesday, we're offering up to an additional 30% off on a curated selection of top health and beauty picks. Check your email today and tomorrow for great deals on hair straightening, shellac manis, laser hair removal, and more. Then, starting Wednesday, we'll be unveiling surprise promo codes—check back for details, especially if you love to relax and take care of your skin and body.
The Sweepstakes
We're hosting two sweepstakes during Beauty Week, with epic prizes:
The Project Runway Sweepstakes
To enter: Donate $10 to environmental protection through our Groupon with the World Wildlife Fund. You're automatically entered!
What you can win: Tickets for two to the Project Runway finale in New York, and a meet-and-greet with Heidi Klum and Tim Gunn. Airfare, hotel, and pre-show hair and makeup are included.
To prep: Check out this cornhusk dress. Contestant Austin Scarlett made it on the first season of Project Runway, and it blows my mind every time I look at it!
The Spa Weekend in New York Sweepstakes. Featuring Yours Truly.
To enter: Go to my Facebook page for details.
What you can win: A spa weekend in New York…with me! It'll be like a slumber party, except during the day, at Asanda AVEDA Spa Lounge. Airfare, hotel, and food are included.
To prep: Check out my interview with Asanda stylist Heather Herring. We talked about hair questions Google can't answer—like what's the actual deal with razoring.
The Bloggers
We've invited 12 beauty bloggers, including Eva from My Life as Eva, to test out Groupon's health and beauty products and help you decide which ones to try for yourself. On Tuesday, find out which blogger is your beauty spirit animal by browsing this Beauty Week homepage. Personally, I love the ombré wall art Eva made in her decorating your room, Tumblr-style video, so I'll be looking to her for ideas.
Start planning how to get the most out of Beauty Week discounts now by browsing our beauty deals!
BY: Favin the Maven
For me, both beauty and fashion need to be accessible and not intimidating. I love a great deal and a good DIY beauty treatment. I pride myself on trying new trends, being open minded and getting a great treatment without breaking the bank. In the name of beauty I will try anything once.