How to Shop for Indie Makeup
BY: Liz Juranek |
Jul 14, 2014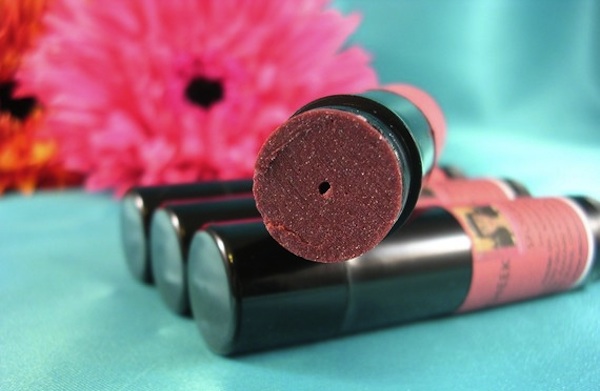 We talked to indie manufacturers about seven things to look for to help ensure what you're buying is legit.
Making the choice to purchase independent makeup is a tough one. How do you know the company is responsible and its products are safe? If something goes wrong with big-brand cosmetics, it's easy to go back to the store or contact customer service. But how can you vet a small online company? As part of our profile on indie makeup brands, company owners told us seven things shoppers should keep in mind when choosing products.
1. Always check the ingredient list.
The Food and Drug Administration requires that cosmetics are labeled with their ingredients. "If a company isn't listing ingredients, that's a huge red flag that they may not have followed or known about all the different laws," Little Sparrow owner Jessica Randolph said. "There's been a history of a few shops that have used soap dye in their eyeshadow. It can be really be detrimental."
For more on reading labels and researching ingredients, read our interview with Sophie Uliano, author of Gorgeously Green.
2. Check out what people are saying online.
Ashley Sarpolis, owner of Victorian Disco, suggests making sure a company is active on social media. She advises looking into Facebook groups, makeup forums, and Reddit boards, "to ask questions and get as much info [as possible] before purchasing."
It's also helpful to read reviews. "In the indie world, news travels quickly," Randolph said. "If someone has a bad experience, people are going to talk."
3. But also do your own research.
"Don't just trust a blog," Erzulie Natural Cosmetics owner Rhonda Demars said. "You have no idea where [their] information came from, especially if it hasn't been referenced."
4. Watch out for repackagers.
Unscrupulous online merchants will label their makeup as "handmade" or "homemade" when it's actually just wholesale ingredients. "You're basically getting overpriced makeup that has no artistic value," Sarpolis said. "If you just put it in a jar, you're lying to your customers."
5. Ask the merchant some questions.
On Etsy, for example, shoppers have the ability to contact the merchant directly. "A good seller will answer a ton of questions without getting mad," Indie Polish owner Tanya Picanco said.
6. Check the expected delivery date.
Many indie companies make products as-needed, and the merchant may work another job during the day, meaning filling and shipping orders can take longer. Also, sometimes stores temporarily close while waiting on supplies or working through a backlog of orders.
"Definitely contact the person and say, 'I need it in three days, can I get it?'" recommends Kim Damio, owner of Portland Black Lipstick Company. "It's easier for the company and the person trying to buy. Often they can work with you, but if they don't know, you might not get it in time."
7. Go with your gut.
"Be careful, and use common sense," Picanco said. "If it doesn't feel right, don't buy it."
Photo courtesy of Erzulie Natural Cosmetics
BY: Liz Juranek
Liz is a beauty writer whose two greatest joys are red lipstick and her pet dwarf hamster.