Why You Should Buy Indie Makeup
BY: Liz Juranek |
Jul 14, 2014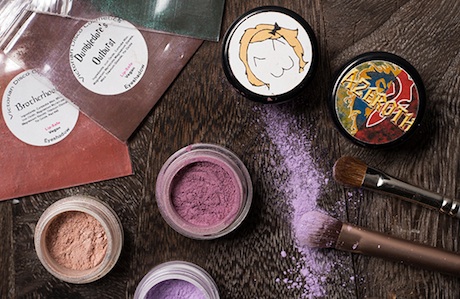 For decades, there were really only two choices in where to purchase makeup: the drugstore or the department store. But thanks to Etsy, Pinterest, and other DIY-centric websites, independently produced makeup has become another viable option. Etsy boasts more than 26,000 handmade makeup items alone, though, so it can be hard to know where to start.
To help narrow the search, we spoke with the owners of five indie makeup brands, each of which is known for a particular product type: foundation, eyeshadow, blush, lipstick, and nail polish. Here's what they had to say about their products.
For Foundation: Erzulie Natural Cosmetics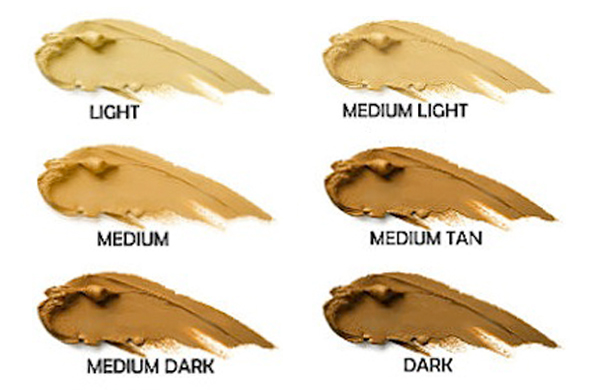 What's in the name: This Swansea, Massachusetts–based company is named after a Voodoo goddess of beauty and love. Other goddesses inspire specific products, such as the Aine mineral bronzing stick ($6), named for a sun goddess.
Favorite product: Owner Rhonda Demars says her vegan liquid mineral foundation ($13.95) is "hands down the most popular. As soon as I created it, I knew I had a hit. It has a fresh, healthy look that looks like you're not wearing makeup, but [it] still covers and doesn't clog pores."
How she keeps her formulas pure: Most of her makeup is mineral based. In fact, Demars uses all-natural and certified-organic ingredients whenever possible.
Her unexpected inspirations: "I was taking this class on how to paint like the old masters, and my art teacher showed [me] how to blend flesh tones." Demars also drew on her culinary-arts background. "When you make cosmetics, it's very similar to cooking. You're melting oils, butters, waxes, then putting pigments in."
Read more on the ingredients that go into natural beauty products.
For Eye Shadow: Victorian Disco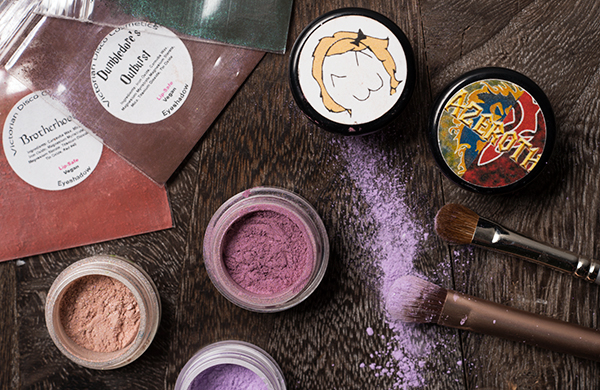 In a nutshell: "Pop-culture- and geek-inspired cosmetics," says owner Ashley Sarpolis.
What geeks will love about it: Eye shadows with names such as Slugs ($5.25), a shimmery brown-green which was inspired by Harry Potter and the Chamber of Secrets.
What everyone will love about it: "Everything is derived from a cruelty-free environment," Sarpolis says. The vegan products are not tested on animals, and she buys ingredients only from wholesalers who do not use child labor.
How vegan makeup is different: It's not, really. "It is limited in red color choice. That's because carmine is a red-based color made from crushing up beetles," Sarpolis explains. "It can be very hard to make a red color with just iron oxide and make it a bright red. Other than that, I haven't found it very limiting."
Favorite product: The shimmery, purple-green-periwinkle Mojo eye shadow ($5.25). "It's an accident that turned into a bestseller. I was trying to make a completely different color." You'll have to wait a bit to try it, though. After a flood recently shut down her operations in Homer Glen, Illinois, Ashley has had to put business on pause. She plans to resume online sales July 19.
For Blush: Little Sparrow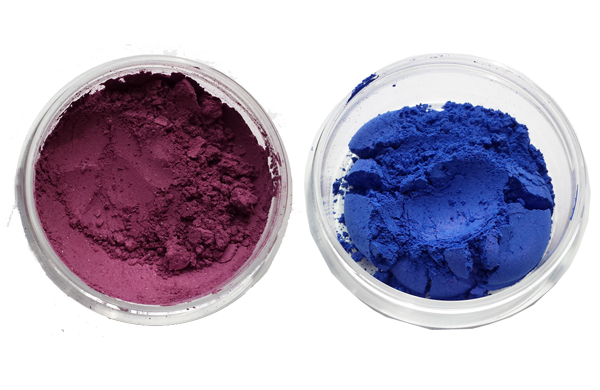 In a nutshell: "It's a vegan cosmetic shop that focuses on unusual colors," says owner Jessica Randolph, who's based out of Nashville.
What's in the name: Choosing a name is "the hardest part of opening shop," Randolph says. It was inspired by Willy the Sparrow, an animated movie she loved as a child.
In keeping with the nature theme: Her cosmetics are all named after flowers, and her ingredients are sourced from companies that don't test on animals. "I do my very, very best to source from people who not only don't test on animals, but who are cruelty-free on all products."
Favorite product: True to form, Randolph's favorite blush is a truly unexpected color: Bluebell ($8.50). "I was playing around with purple and added too much blue pigment, and ended up with [Bluebell]. I felt like someone out of District 1 [in] the Hunger Games."
For Lipstick: Portland Black Lipstick Company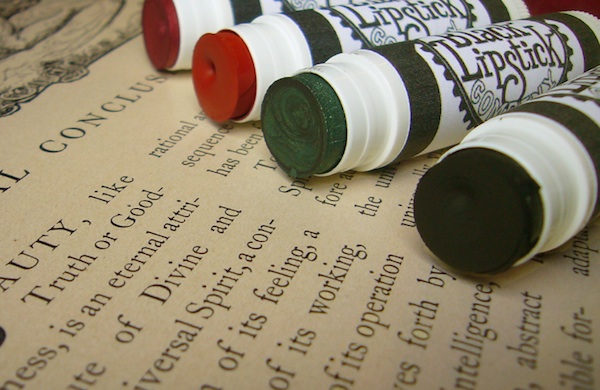 In a nutshell: "All-natural makeup for that unnatural look," says owner Kim Damio, who specializes in goth-ish cosmetics such as dark-green lipstick and pure-white foundation made with mango butter.
How it started: Damio started making her own lipstick as a hobby in the late '90s after she couldn't find any black lipsticks on the market without synthetic dyes, fragrances, fillers, or petroleum byproducts.
How it (sort of) goes back even further than that: When Damio first started, there wasn't much information online about DIY makeup. So she used microfiche at her local Portland, Oregon, library to research how cosmetics were made in the late 19th and 20th centuries, as well as which ingredients are FDA-approved. She continues to reference historical beauty manuals, but now with the help of Google Books.
Favorite product: Black lipstick ($12), of course. "I [also] love blues and greens. Earth colors, but [as seen] from space."
For Nail Polish: Indie Polish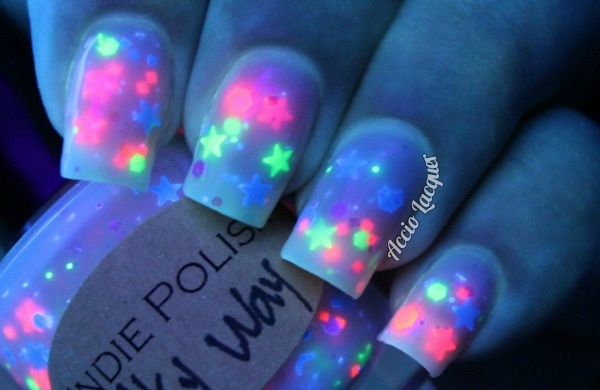 How it got started: As a mother of a child with special needs, Tanya Picanco was looking for a way to work from her Toronto home. She's always been into nail polish, so a friend suggested she start mixing her own. Early on, "it was hit and miss," she says. "[But] it's a very open community. I can call my biggest competition and say, 'I need a hand with this. What do you do?'"
How you know she's a pro: She can mix a polish in 30 seconds flat.
What's not in the polishes: Picanco's vegan nail colors are five-free—that means there's no formaldehyde, formaldehyde resin, camphor, dibutyl phthalate, or toluene. "Why would you want formaldehyde on your body? You're not dead yet."
Favorite product: Milky Way polish (C$9.75), which she didn't know glowed in the dark until a blogger sent her a picture of it under a blacklight. Turns out the neon glitter is UV reactive.
How it's become a family business: Picanco's 7-year-old son has helped conceptualize some of the colors. The company is even co-licensed in his name.
Read more about how to shop for indie makeup.
Photos courtesy of Erzulie Natural Cosmetics, Andrew Nawrocki for Groupon, Little Sparrow, Portland Black Lipstick Company, Accio Lacquer for Indie Polish
BY: Liz Juranek
Liz is a beauty writer whose two greatest joys are red lipstick and her pet dwarf hamster.
Beauty & Spas Deals in Chicago