New Year's Eve Parties, from Top-Hat to Low-Rent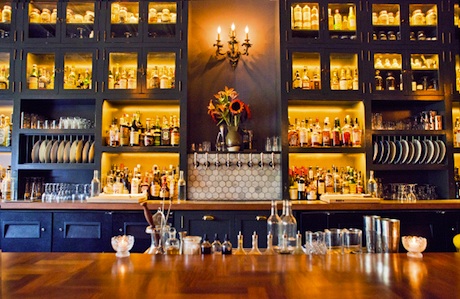 Listed from low to high price, here are a few ways to ring in 2014, with options for lovers of boats, fireworks, cheese balls, jazz, Queen Victoria, and jewelry that costs as much as a small car.
Archie's (Humboldt Park | 2600 W. Iowa St.)
There's a
party
at the classic Chicago everyman's bar, hidden away on a quiet residential street. There are always $2 Hamm's, free pool, and free cheese balls. Very often there are dogs, too. Its organizers note that "dressing up a bit is appreciated, but not required. (it's fun, we swear!)"
Open at 2 p.m.; real party starts at 10 p.m.; No cover
Empty Bottle (Ukrainian Village | 1035 N. Western Ave.)
The anti-all-inclusive
NYE party
stars DJ Mike Lust, Oozing Wound, Magic Milk, and Jimmy Whispers. You can make your own à la carte package by
adding all manner of extras
to your ticket, such as Old Styles ($2.50), VIP bathroom access ($40), and high-fives from every member of the bar staff ($50).
9 p.m.; $10 in advance; $20 at the door
Battle of the Saxes at the Green Mill (Uptown | 4802 N. Broadway)
Ring in the new year at one of Al Capone's favorite hangouts. A $30 cover gets you a seat—maybe in Capone's booth, with views of both entrances—for the dueling saxophones of Ed Peterson and Eric Schneider. You also get a festive hat, a horn, and a midnight toast with cheap champagne (their words).
8:30 p.m. to 12:30 a.m.; $30 cover
Medieval Times (Schaumburg | 2001 N. Roselle Rd.)
Celebrate like it's 1014 with jousting, horses, and the royal court. The robust package includes hors d'oeuvres, a four-course meal, and a champagne toast complete with a balloon drop. After the two-hour dinner show, revelers tour the museum of torture or dance as a DJ spins modern tunes. The evening ends with a continental breakfast spread.
9:30 p.m.; $69.95 (adults); $39.95 (children 12 and younger)
Palmer House Hilton (The Loop | 17 E. Monroe St.)
This massive hotel party has just about everything: four rooms of entertainment with five DJs, something called a confetti storm, live casino gambling, a silent auction, an hors d'oeuvres and dessert bar, and top-shelf drinks served by more than 80 bartenders. A portion of the proceeds benefits the
Starlight Children's Foundation Midwest
.
9 p.m. to 2 a.m.; $125 for general admission; $155 for VIP admission
Mystic Blue (Navy Pier | 600 E. Grand Ave.)
A boat. The skyline. Fireworks.
There's also a selection of hors d'oeuvres and a buffet dinner, along with a premium open bar and plenty of dancing. At midnight, partiers toast with champagne, and back on dry land, the celebration keeps going till 1 a.m. with a dockside afterparty.
8:30 p.m. to 1 a.m.; $149.90
Stan Mansion (Logan Square | 2408 N. Kedzie Blvd.)
Live out any lingering
Great Gatsby
fantasies at this luxurious six-hour soiree at the Stan Mansion, a landmark 1921 venue rife with period-appropriate architectural details. Revelers will nibble on butler-passed hors d'oeuvres and sip on drinks from the premium open bar, which remains open throughout the night. A 1.5-hour dinner precedes an evening of dancing and late-night snacks before a live countdown and champagne toast at midnight.
8 p.m. to 2 a.m.; $180
Billy Sunday (Logan Square | 3143 W. Logan Blvd.)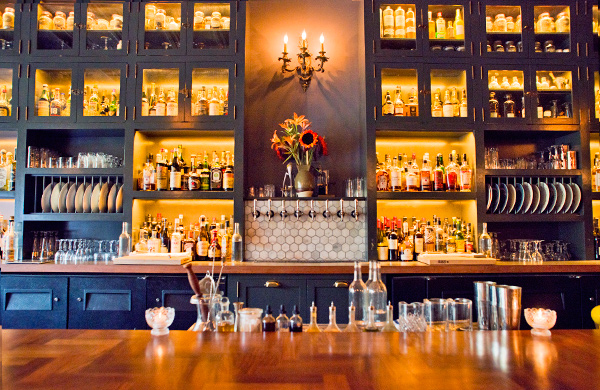 A Victorian theme rules the evening, with hors d'oeuvres that include pigs' trotters, beef-tongue croquettes, and turtle consommé. Oysters, charcuterie, and caviar round out the spread. Bartenders use rare spirits to mix era-appropriate cocktails, such as the champagne-based Punch Romaine, one of the last drinks served aboard the
Titanic
.
9 p.m. to 2 a.m.; $175
Girl & the Goat (West Loop | 809 W. Randolph St.)
It's a
Stephanie Izard–style cocktail party
, with artisanal beers, wines, and cocktails, along with chef stations that are replenished throughout the night. After a midnight toast, the DJ will keep the dance party going till 1:30.
8:30 p.m. to 1:30 a.m.; $228.38, plus $13.55 service charge
The Public Hotel (Gold Coast | 1301 N. State Pkwy.)
In the early evening, The Public Hotel's legendary
Pump Room
will be serving a four-course prix fixe dinner, with seatings every half hour from 5 p.m. until 6:30 p.m. The festivities continue throughout the night (and into the morning, if you choose to
sleep over
) with a premium open bar and passed canapés during their ticketed New Year's Eve bash, a champagne toast at midnight, and guest DJs providing a soundtrack. In the basement (near the bathrooms), you'll find hundreds of old black and white photos of the celebrities that used to call this place home—and though it's since been remodeled and reinvented, the glamour and intrigue remains largely intact.
9 p.m. to 1 a.m. (or later, if you book a room); $65–$495, depending on package
The Peninsula Chicago (Near North | 108 E. Superior St.)
It's not exactly a
party
, but the One-Of-A-Kind package could certainly make 2013 one of the most memorable New Year's Eves ever. Here's why: the package begins with a split of Krug champagne, poured into a glass with orange marmalade and Grand Marnier, accompanied by white chocolate and raspberries. The main event, however, is on the side—a Marshall Pierce & Company sapphire ring ($8,500). All proceeds benefit the
100 Club of Chicago
, an organization that benefits the families of fallen police officers, firefighters, and paramedics.
Any time before midnight; $85–$8,500
Photo credit: Timothy Burkhart, Groupon