NFL Playoffs: Where to Watch and What to Eat
BY: Kevin Moore |
Jan 2, 2014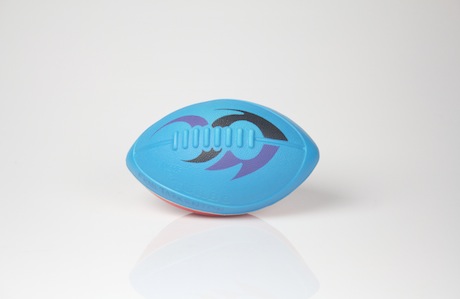 Chicagoans may have already erased the Bears' season from their minds, but the playoffs are just beginning for 12 teams that either played well for the last 17 weeks or were lucky enough to play the Texans at some point. Still, since it is winter and since there is football on television, you have to pick a team to support to the Super Bowl. Once you have a team, here are some suggestions for how you can eat and cheer without leaving Chicago.
Denver Broncos
Although
The Irish Oak
's (3511 N. Clark St.) undying support for Notre Dame sports makes perfect sense, it also happens to be a home base for devoted Denver football fans.
Chicago Bronco Nation
—a fan group currently boasting more than 200 members—began its search for the perfect Chicago-based Broncos bar in 2004 and ended up claiming the cozy wooden confines of The Irish Oak.
Kansas City Chiefs
The
Kansas City Star
recently published an article praising
Smoque BBQ
(3800 N. Pulaski Rd.), claiming that it "does barbecue that rivals Kansas City's best." Just FYI.
New England Patriots
When the
Boston Globe
calls your Chicago bar "a sports sanctuary of sorts for transplanted Bostonians and New Englanders in search of a bit of the Hub in the Windy City," you're probably doing something right. This is definitely the case for the Massachusetts natives who founded
Tripoli Tap
(1147 W. Armitage Ave.). Getaways writer and Patriots devotee Lexi Costello praises the bar's gritty spirit. "It's a no-frills, die-hard fan's joint," she says. "There's a bartender who opens beer bottles with the inside of her elbow. ... I'm always thoroughly impressed."
Cincinnati Bengals
Visit
Zebra's Gourmet Hot Dogs
(744 W. 35th St.), which loads Cincinnati-style chili, cheddar cheese, and raw onions onto one of its hot dogs. It doesn't look like the hot dog includes a serving of cold, gluey spaghetti, but that's probably for the best.
Indianapolis Colts
Located within staring distance of Wrigley Field, it makes sense that
Sluggers World Class Sports Bar
(3540 N. Clark St.) managed to earn the No. 3 spot on ESPN's 2007 list of
Baseball's Top 10 Bars and Grills
. However, the tavern also claims to be home for "Colts fans throughout the Chicagoland area," setting aside its back bar for the blue and white–clad crowds on game days.
San Diego Chargers
The average January high in San Diego is 65 degrees. Even Chicago saunas are lucky if they hit 65 in January. Finding a place that feels like home may be difficult, though you can warm up in the steam rooms at
Red Square
(1914 W. Division St.) in Wicker Park.
Seattle Seahawks
Hawks Nest Chicago
takes its fandom for the Seahawks seriously, arranging road trips for its members to travel together and see games throughout the Midwest. When travel is out of the question, the group gathers at
Newport Bar & Grill
(1344 W. Newport Ave.) and cheers on the team from afar.
San Francisco 49ers 
According to the
California Department of Food and Agriculture
, milk was the state's No. 1 commodity in 2012. Fittingly, the grilled-cheese paradise of
Cheesie's Pub & Grub
(958 W. Belmont Ave.) just happens to be a haven for Chicago-based 49ers fans. It's almost too perfect.
Philadelphia Eagles 
James Gottwald and Jennifer Monti—the husband-and-wife team behind
Monti's
(4757 N. Talman Ave.)—bring a small piece of their Philadelphia home to Chicago by serving hearty cheesesteaks featuring shaved Black Angus rib eye,
Amoroso's
rolls imported from Philly, and a choice of three cheese sauces. To round out the menu's mid-Atlantic flavors, the eatery also serves orders of soft pretzel nuggets as well as Tastykakes for dessert.
Carolina Panthers 
The last time the Panthers made the playoffs was in 2008.
Iron Man
was released in 2008 and
Iron Man 3
was released in 2013. If this doesn't count as a sign that you need to watch the
Iron Man
movies before every Panthers kickoff, then I don't know what would. Obviously,
Iron Man 2
doesn't count. Still, if you need to eat, there's slow-smoked, Carolina barbecue at
Lillie's Q
(1856 W. North Ave.).
New Orleans Saints 
Despite the eatery's name, the most lauded menu item at
Jimmy's Pizza Cafe
(5159 N. Lincoln Ave.) is a New Orleans delicacy: the beignet. "[Owner Jimmy Kang's] beignets, under a cloud of powdered sugar, are light and wonderful—every bit as good as Café du Monde's in New Orleans," said
Chicago magazine
's Jeff Ruby.
Green Bay Packers
Why don't you just go to Wisconsin? It's right there.
Photo credit: Nathalie Lagerfeld, Groupon
BY: Kevin Moore
Iowa-born, Arizona-raised, and Illinois-tax-paying writer who can answer any Trivial Pursuit question about wine or snakes.