Not Your Typical Curry: Seattle's Upscale Indian Fare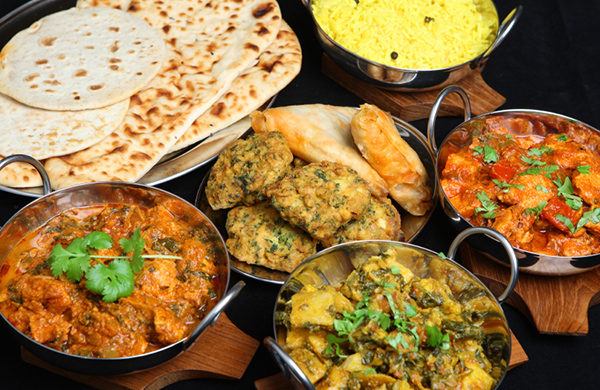 Seattle's adventurous diners and growing Indian population can break naan together at an ever-broadening list of Indian restaurants. Old standbys include Cedars, where diners enjoy curries and traditional Indian specialties from the tandoor, plus a selection of Mediterranean choices like falafel and kabobs. Capitol Hill's Nepalese-influenced Annapurna, with its thali plate (an Indian bento box of multiple dishes) and saffron-infused cocktails, is another longstanding Seattle Indian food tradition.
Seattle's Indian options, however, are moving decidedly upscale. New eateries offer the usual dim lighting and high prices, along with complex cocktails, wine pairings and rich spice mixes that keep tongues guessing. The restaurant group overseen by Vikram Vij – whose flagship restaurant in Vancouver was lauded by The New York Times as one of the best Indian spots in North America – has planted a flag in Seattle's growing South Lake Union neighborhood with Shanik. The contemporary Indian restaurant caters to its corporate neighborhood, but serves much more than the usual cookie-cutter fare.
Diners nosh on complementary housemade snacks in the back bar while nursing cocktails like The Bollywood 411, which melds mango, pomegranate and Prosecco. After securing a table, eaters move on to starters like curried deviled eggs, while soaking in an entrée menu that offers a balanced mix of vegetarian and fresh takes on meaty classics like braised goat or roasted lamb. Shanik has also opened a to-go and prepared foods counter, where the neighborhood's thousands of Amazon employees and other workers can grab hot vegetarian curries or fenugreek chicken at lunch, or bundle up packages of frozen chutneys and fresh spices to take home.
At Poppy on bustling Capitol Hill, diners can launch into a geographically indeterminate meal featuring Indian spice-rubbed Berkshire pork ribs, eggplant fries or a Northwest farmstead cheese plate, before finishing off with a warm date cake. And for his Northwest twist on thali, chef Jerry Traunfeld offers multiple options nightly, all centered on regional bounty. On a given night, you might find a small dish of mushroom-crusted paneer with kale, chard and apple, or a duck and chanterelle basteeya. Then there's the thali dessert plate – a mix-and-match affair of cake, ice cream and small sweets.
The restaurant's blonde wood tables, exposed brick walls, and modern industrial look reflect the menu's marriage of cultures both old and new, and its Seattle sensibility of restaurant-grown produce in an urban setting. It also represents a changing attitude about the wonders of Indian food, and what it means to dine beyond the usual plates of tandoori chicken.
BY: Gayot
Gayot
GAYOT.com serves as a leading worldwide authority on the good life. Millions of readers turn to Gayot's savvy, professional reviews on dining, travel and lifestyle. From "Best of" lists and travel guides, to a searchable restaurant and hotel database, Gayot provides dependable coverage while keeping up with the latest trends and news.