OK, But What Does "Office-Appropriate Makeup" Really Mean?
BY: Favin the Maven |
Feb 28, 2014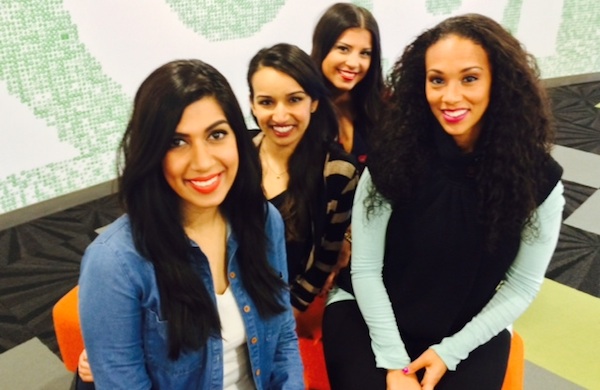 Some coworkers and I experimented with our weekday makeup. I may or may not have gotten lipstick on my keyboard.
Groupon is a pretty casual workplace, so women usually decide the meaning of "office-appropriate makeup" for themselves. Some people, like my coworker Shehnela, don't usually wear makeup. I wear light makeup—mascara, some foundation and lip gloss, but never eye shadow—and I know colleagues who bust out the red lips every day. It's all about what you feel most comfortable in. My coworkers and I felt like we were on autopilot, though. How did we know what we were most comfortable in? We hadn't really tried out different looks. So we decided to do a three-day experiment, graduating from no makeup to a full face of color. Our relationship with makeup was forever changed! Sort of. Read on to see the results of our experiment.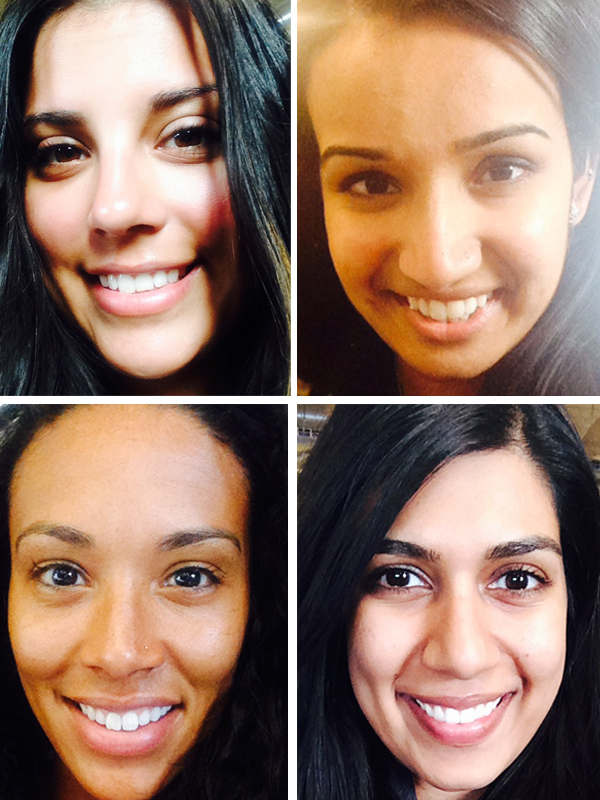 DAY 1: No Makeup
Mahreen and I are the only two in the crew who typically wear light makeup, and we loved going barefaced for a day. As Mahreen put it, it felt really freeing. People did tell me I looked tired, though, and it was definitely not the best day for taking selfies. I felt like my skin looked spotty; Mahreen felt naked without her eyeliner.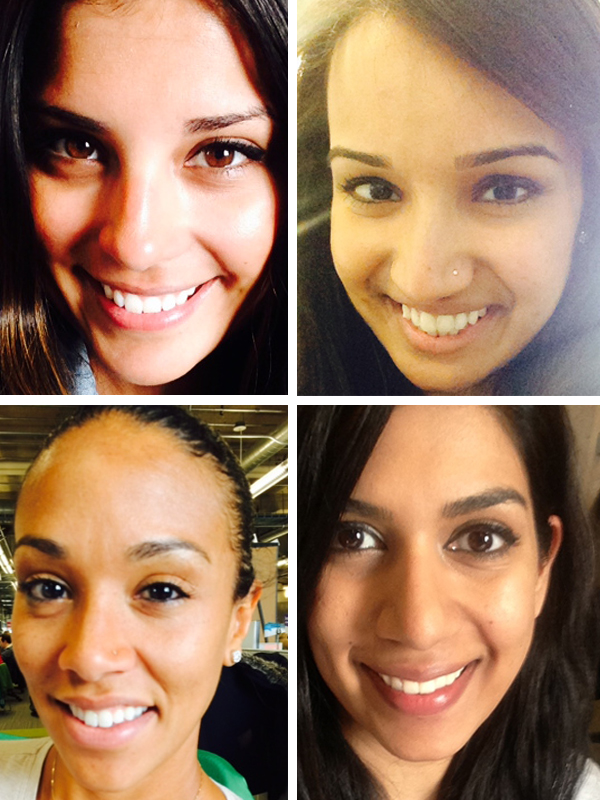 DAY 2: Light Makeup 
This was a pretty uneventful day. We all looked like average office workers. The fax machines hardly noticed us.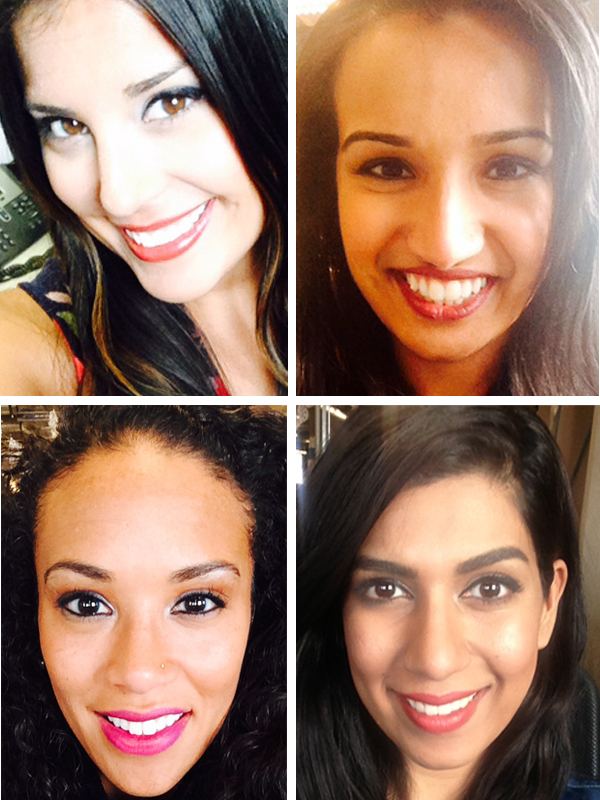 DAY 3: Full Makeup
Our more high-maintenance looks made people think it was a special occasion—our coworkers asked if we had special plans after work. Shehnela didn't get any comments until after noon, though. At lunchtime, she was honestly a little offended. "I
contoured
!" she lamented. (In fairness, Shehnela once wore a green wig to the office and no one said anything. People are used to her status quo being anything but.) Jackie and Mahreen said they felt more confident, but I was annoyed at how much work it was in the morning. I put on more than one eye shadow. That was time I could have spent sleeping.
FINAL THOUGHTS
We all discovered that our coworkers commented the most when we wore unusually heavy makeup. Which is sweet, but also rough if you don't like extra attention. On a typical day, "I just want to fly under the radar," Jackie said. The bold makeup did give us all a little confidence boost, though, so I think I might go for it on a day when that's needed. When I give a high-stakes presentation, maybe. (Not Shehnela, though. She said it made her face feel like it weighed 20 pounds.) I'd probably stick to a more neutral color palette than I did for the experiment, though, to keep it a day look. For me, one last key takeaway was that I hate wearing lipstick at the office. It gets on everything. My water bottle, my teeth, my cheek somehow? Honestly, I wouldn't be surprised to find it on my keyboard. I'm all clear gloss or lip stain from here on out. See a breakdown of the products we all used for this experiment
here
.
Photo: Mae Rice, Groupon
BY: Favin the Maven
For me, both beauty and fashion need to be accessible and not intimidating. I love a great deal and a good DIY beauty treatment. I pride myself on trying new trends, being open minded and getting a great treatment without breaking the bank. In the name of beauty I will try anything once.