Bring Out Your Best Features with Contouring
BY: Favin the Maven |
Dec 20, 2013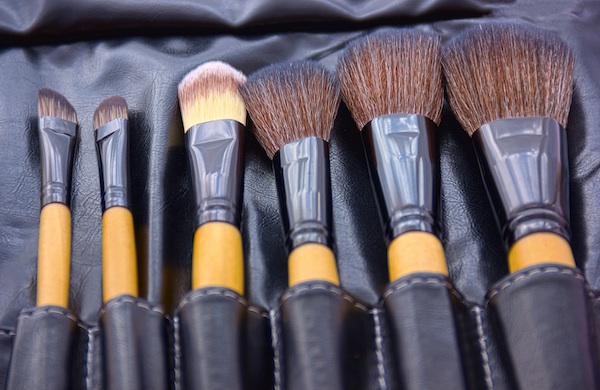 Some women seem to always get it right when it comes to makeup. Their cheekbones pop and their brows are sculpted—they look like they've gotten 10 hours of sleep or have never heard the word "stress." It could be good genes, but more than likely it's a magical thing called contouring. Contouring involves applying highlighter and bronzer in the right places on your cheekbones, around your eyes, and along the bridge of your nose. Done correctly, it can sculpt your facial structure and accentuate your best features. Contouring can seem scary. Just check out these before and after
photos
that Kim Kardashian shared on Twitter. To the untrained eye, she looks like a kindergarten finger-painting project: ultra-pale below the eyes, with what looks like a tree drawn in concealer on her nose and forehead. However, as you can see in this
video
(start at 3:30), that photo is just one step in a larger shading process that involves foundation, bronzer, and lots of blending. In the clip, Kim demonstrates the bronzer stage, brushing it around the outer edges of her model's face, then brushing it just below her cheekbones—ultimately creating a
3
shape on each side of her face. Contouring doesn't have to be intimidating. The
The Guide
created
this seven-step tutorial
with makeup artist Hayley Kassel. And PopSugar has
instructions tailored to different face shapes
. Try it out and send me your before and after pictures.
Back to Favin the Maven
BY: Favin the Maven
For me, both beauty and fashion need to be accessible and not intimidating. I love a great deal and a good DIY beauty treatment. I pride myself on trying new trends, being open minded and getting a great treatment without breaking the bank. In the name of beauty I will try anything once.