Brit-Rock Band Blood Red Shoes on Touring and Traveling
BY: Will Landon |
May 13, 2014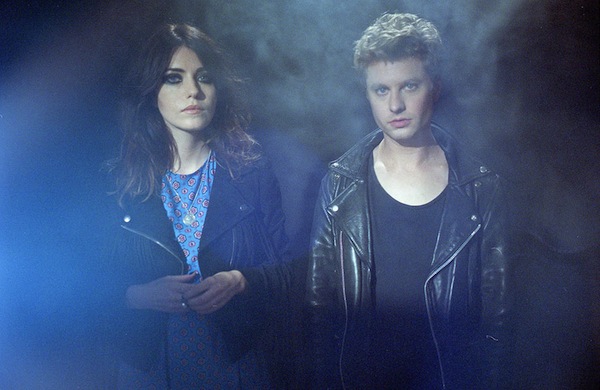 Onstage, Blood Red Shoes' Laura-Mary Carter and Steven Ansell embody the cool swagger of their Brit-rock forebears. If they seem a little gloomy, it's just a side effect of their creative method: Ansell has said that they often have to write from a "negative perspective" to make their teeth-gnashing rock. Yet beneath that chilly veneer lies a playfulness that's worth getting to know.
While the Brighton, England–based duo doesn't exactly share the sunny disposition of their coastal hometown, Carter and Ansell are always finding new ways to inject their tours with some lighthearted fun. With a hunger for adventure and plenty of sass, they're experts at packing their time on the road with experiences worth writing home about.
GROUPON: Tell us a little about your favorite cities you've visited on tour.
BLOOD RED SHOES: We went to Red Square in Moscow at like 3 a.m. and it was snowing and so beautiful. … [In] Budapest, we had so little time to hang out, but we played on a boat in the middle of the river which divides the city, and the people were so much fun and the surroundings looked so interesting. [We've] already got the bug to go back.
G: Does anything stands out from that trip, in terms of strangest memories?
BRS: In Russia, [we] got to fire an AK-47 in the actual factory in which they're made. Then, you can buy a bottle of vodka which comes in glass molded in the exact shape of the gun.
G: Let's talk a little about your hometown, Brighton. Was it the inspiration behind the single, "It's Getting Boring by the Sea"?
BRS: Yeah, we were bored of Brighton and the music scene we were in. We felt trapped and in need of something more. Turns out we always feel like that—we're always craving some form of escape or something more. I think most music … is born from a sense of dissatisfaction, and ours is no different.
G: What tips do you have for making the most of life in a town that's grown dull?
BRS: Well, [we] still really love Brighton. It was more about the feeling of being trapped in a music scene which didn't even like us [and] about the small-mindedness of the punk scene. If you need tips to enjoy a town like Brighton, then you've got something wrong with you, really, 'coz shit is happening there.
G: In addition to touring, what else are you currently working on?
BRS: We've been working with a fashion house I can't name yet, but we're hopefully bringing out a Blood Red Shoes designer perfume to coincide with our 10th anniversary in September.
Blood Red Shoes will be at Schubas Tavern (3159 N. Southport Ave.) on Saturday, May 17, at 10 p.m. 18+. Radkey opens. Tickets are $15 and can be purchased here.