One Trend, Two Ways: Ponytails
BY: Sara Tremblay |
Sep 13, 2013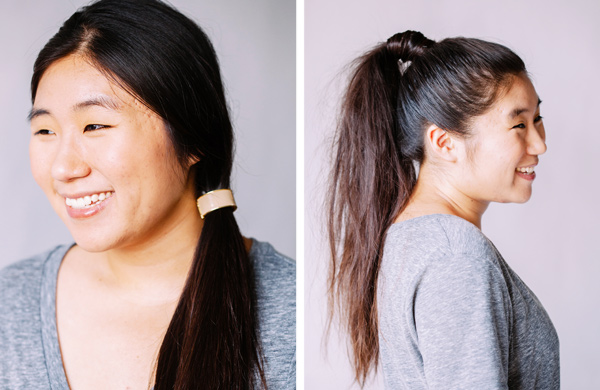 A ponytail is more than a pragmatic way to keep hair out of your face—it's a versatile updo that can bring balance to a bolder outfit. This sophisticated effect might be why designers Rachel Zoe and Alexander Wang chose to complement their fall 2013 collections with a low, loose ponytail and cognac-colored ones, respectively. The best part about the understated ponytail, though, is that anyone can style it. Hairstylist
Lauren Sweenor
proves this point by creating two looks of her own—one natural, one dramatic—that play with this trend.
FOR A NATURAL LOOK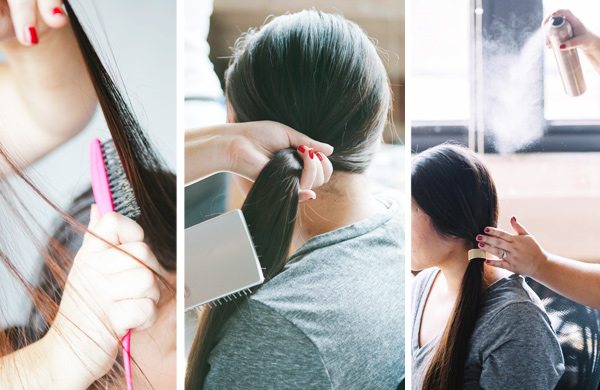 The key to a sleek yet casual low ponytail is adding a little volume at the crown of the head, says Lauren, who gives height to our model Hana's hair with a teasing brush. To make the style look effortless, Lauren secures the pony at the side of her neck with a hair band. She then clasps a decorative clip around the band—"a little flare" that sets this ponytail apart from others.
FOR A DRAMATIC LOOK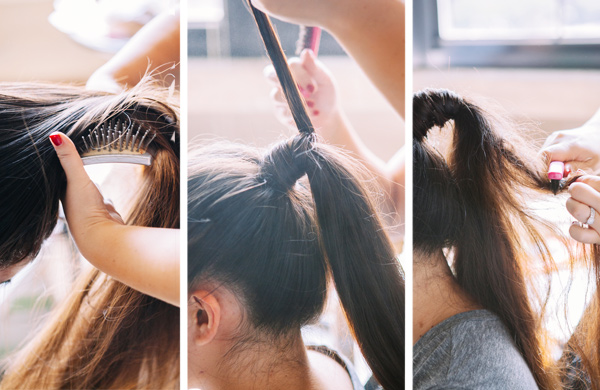 While low ponytails dominated the fall 2013 fashion shows, designer Hernan Lander punched up the style with his modern take on a high ponytail. Lauren keeps Hernan's twisted pony in mind as she secures Hana's hair into a high ponytail. She then pulls a half-inch section of hair from the ponytail, twists it around the hair band, and secures the end with a bobby pin. She repeats this step three times, reversing the direction of each strand she pulls. For an edgy finish, she back-combs the ponytail and gives it a spritz of firm-hold hairspray.
To complement this trend with another, see a past tutorial on metallic eyeshadows.
Photo: © Stephanie Bassos, Groupon
BY: Sara Tremblay
Guide Staff Writer
Sara is a filmmaker by trade, copywriter by choice, and forever in love with British television.