Our Seven Favorite Costumes at C2E2
BY: Stephanie McDaniel |
Apr 28, 2014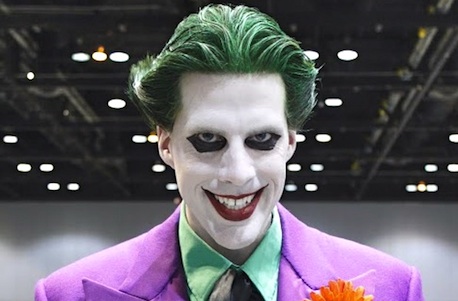 There was no shortage of people watching at last weekend's
Chicago Comic & Entertainment Expo
(aka C2E2). Jedis made friendly chitchat with stormtroopers while a steampunk Little Mermaid looked on. The cream of the crop competed for $10,000 in cash and prizes at the Crown Championships of Cosplay on Saturday. Below, we hand out some unofficial prizes of our own.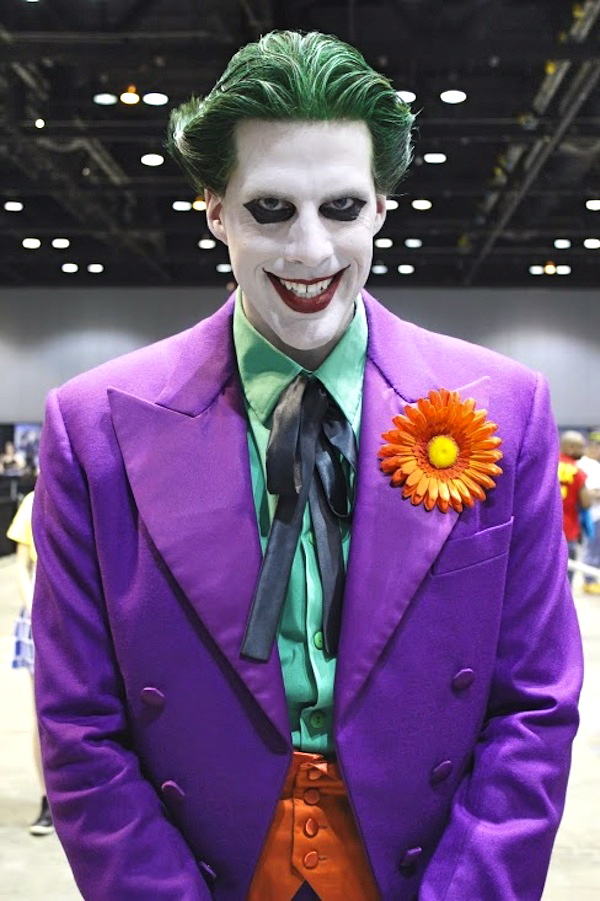 Creepiest Smile
Inspired by
the Batman comics' Joker
This cosplayer stood out of the pack with his impersonation of the classic Joker, sharp-cornered smile and all. His second-best feature after his grin? Those geometric under-eye circles. There's no rest for the evil.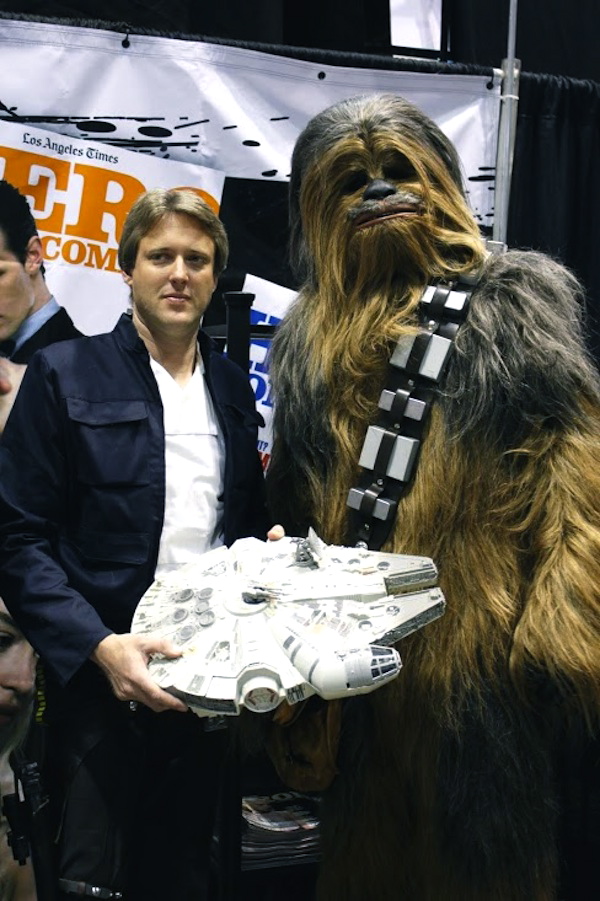 Hairiest Duo, on Average
Inspired by
Star Wars' Han Solo and Chewbacca
These cosplayers are carbon(ite) copies of one of the most beloved duos in all of science fiction. There's only one potential problem: they might not fit in that Millenium Falcon.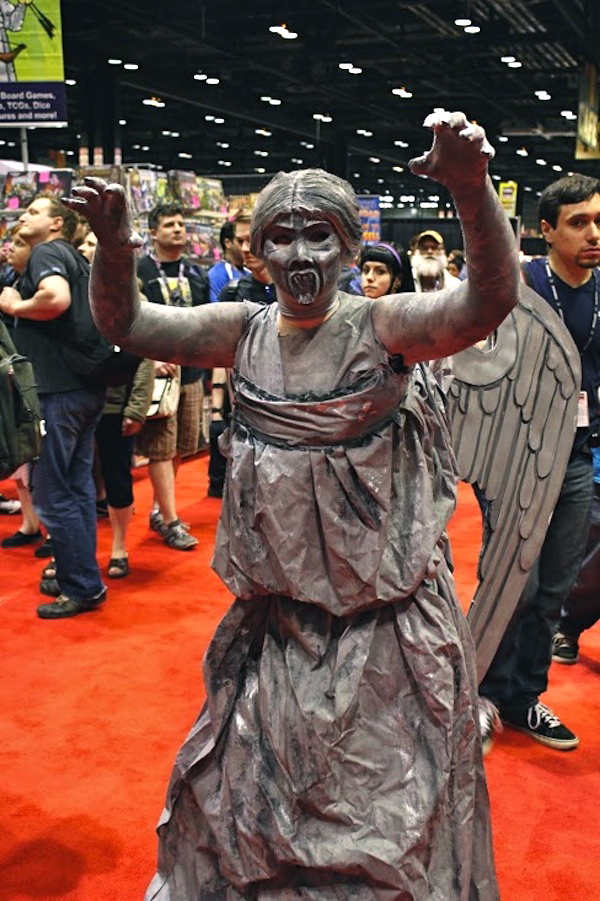 Most Dangerous to You, the Reader of this Blog Post
Inspired by
Doctor Who's Weeping Angels
A Weeping Angel can send you back in time and suck up your life energy with a single touch—and an image of an angel is just as dangerous as a real one. Reading this post is probably going to send you back to the Ice Age. (Sorry.)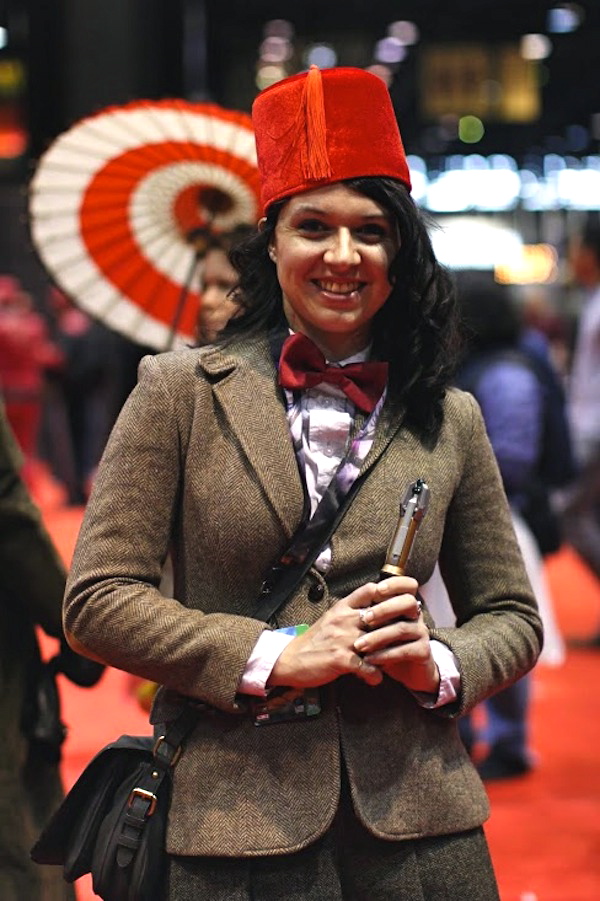 Best Sassy Tassel
Inspired by
Doctor Who's 11th Doctor
Matt Smith may not be the Doctor anymore, but his fez and bow tie will live on among all
Doctor Who
cosplayers—especially this lovely female Doctor in a tailored tweed jacket. A cool bonus touch all her own? The forward-facing tassel.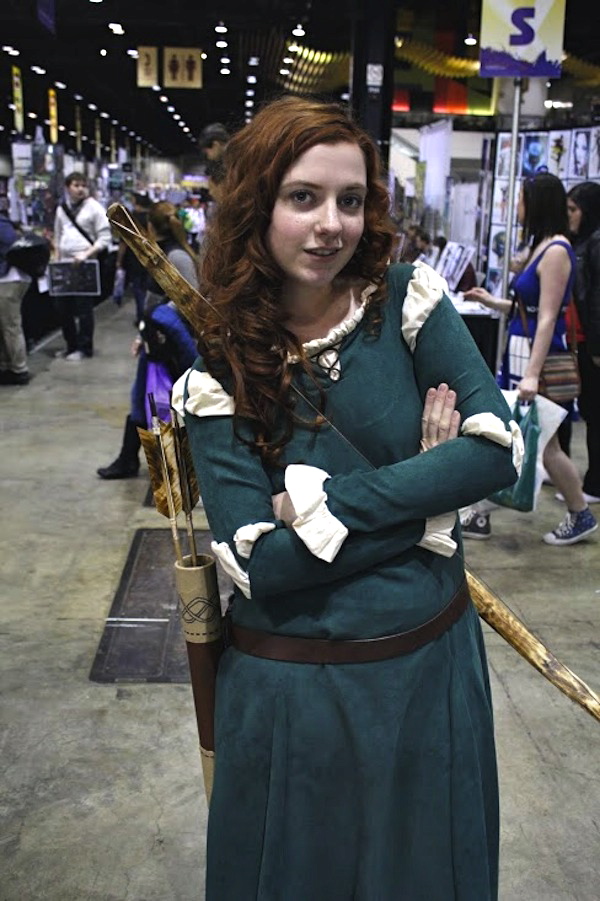 Best (Friendly) Armed Redhead
Inspired by
Brave's Merida
Like the real Merida from the Disney film
Brave
, this mock Merida has enough attitude to change her fate—or at least snatch the last signed poster before the bear Mor'du can rip it to shreds.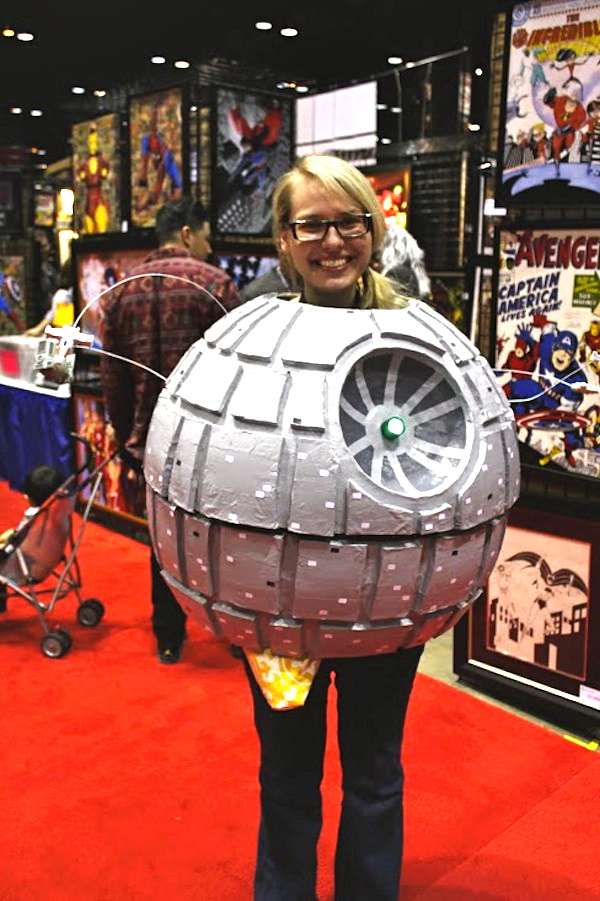 Smiliest Death Star
Inspired by
Star Wars' Death Star
This was the convention's best Death Star, partially because it had miniature spaceships zooming around it (do you see them?). Also, it's rare to see a Death Star smile so genuinely!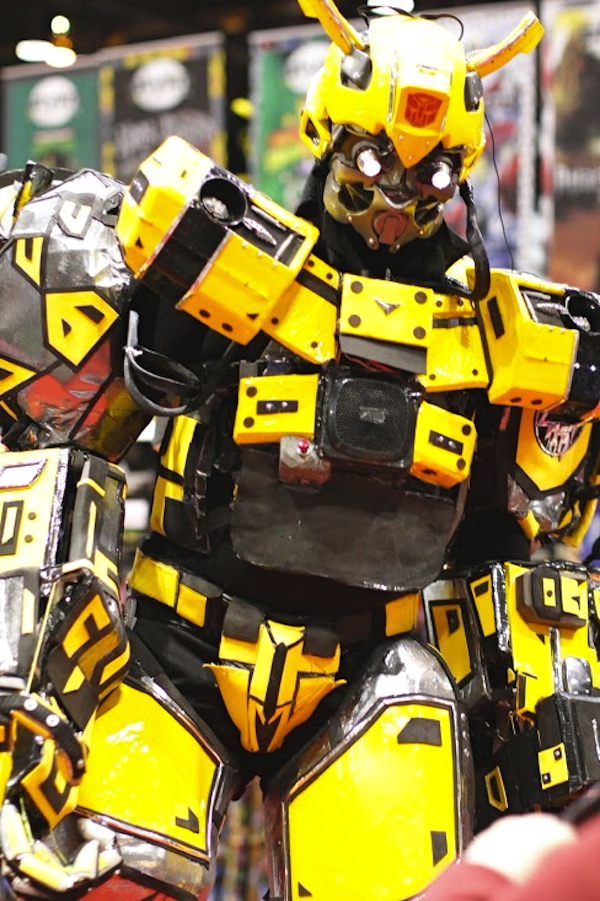 Most Loved Cosplayer
Inspired by
Transformers' Bumblebee
Our only contestant who was also in the Crown Championships of Cosplay, this Bumblebee from
Transformers
might not have won first place, but he certainly won the audience's hearts. He spent two days posing for photos with the enthusiastic crowd.
For more street style, see our photos from
Rookie Yearbook Two
's release party at Saki.
Photos: Stephanie McDaniel, Groupon
BY: Stephanie McDaniel
Stephanie McDaniel is a political theorist-turned-novelist from South Carolina. On the rare occasion she's not writing, she spends her time folk dancing, singing, and adding sea salt to Lake Michigan.