Parent-Friendly Restaurants Near Chicago's College Campuses
BY: MELANIE ZANOZA BARTELME | 8.19.2013 |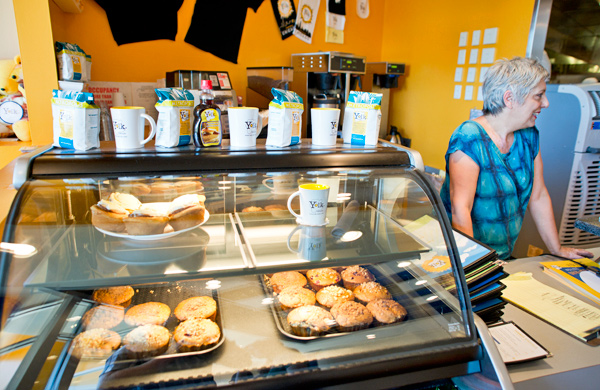 Kids who go to college in Chicago have it made. With the city at their fingertips, these students can learn as much from the Field Museum as they will in History 101. Even more, the neighborhoods these schools are in offer some of Chicago's most interesting nightlife, theater, and dining. With everyone heading back to school starting this month, we decided to ask our staff the following question: What's your favorite place around campus to take parents on move-in weekend … or other visitors during the rest of the year?
Columbia College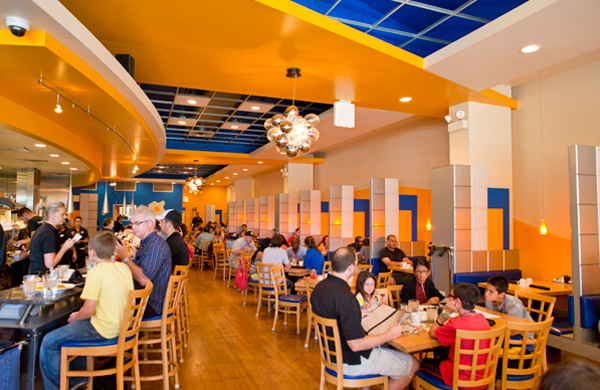 Yolk (1120 S. Michigan Ave.)
"I was a film student, so I would entice people to come down on the weekends and act in my movies by promising to take them out for pancakes! It was also one of the only places open on the weekends in that end of the South Loop! My mom still asks me when we're going to go back to Yolk!"
– Shannon Grilli, editor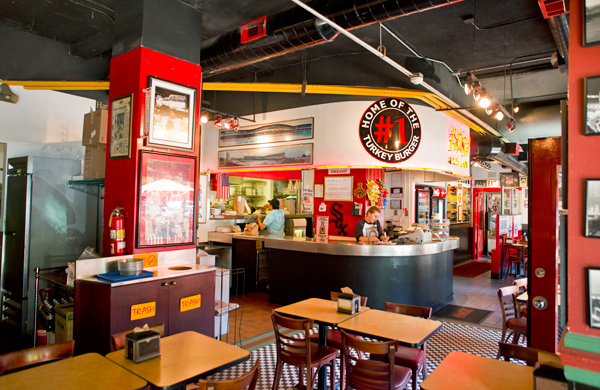 Standing Room Only (610 S. Dearborn St.)
"Standing Room Only (or SRO as the locals called it) off of Dearborn and Harrison was like what the Peach Pit was for the cast of Beverly Hills, 90210 for my group of friends at Columbia. We would take long lunches there and indulge in their fried-to-perfection crinkle fries and gobble down grilled cheeses on rye or their veggie burger, which to this day—four years outside of college—still makes my mouth water at the thought. It was the type of place with no frills, everything came in a basket with a plastic liner, but it was the best go-to on a stressful or exam day."
– Brett Marlow, Groupon Getaways booking guru
Loyola University
Moody's Pub (5910 N. Broadway)
"On my graduation day from Loyola, it was a nice, sunny day and I immediately took my parents to Moody's, which is in a churchy-looking building a little bit further south of campus near Thorndale. It has a huge outdoor patio under trees and a really good blue-cheese burger. After a few glasses of their sangria my mom would stop conversation every five minutes, throw up her hands and say, 'Eddie, this is just the best.'"
– Eddie Schmid, editor
Heartland Cafe (7000 N. Glenwood Ave.)
"A Rogers Park staple for 30+ years, Heartland Cafe is a restaurant that almost every Loyola student will visit and should visit. They specialize in organic, socially conscious, GMO-free foods. … In my time in Rogers Park, I never had a bad meal here. Even after we left Rogers Park, this place remained a tradition for my wife and I, since it's where I took her on our first date nearly seven years ago."
– Matt Berns, site editor
University of Chicago
The Medici (1327 E. 57th St.)
"I 100% put all of my recommendation weight behind The Medici in Hyde Park."
– Emily Moss, marketing execution manager in Product Development
Salonica (1440 E. 57th St.)
"No matter what time you come, get breakfast. Skirt steak and eggs! Amazing! Ask for the salsa; they'll act like you've punched them in the face and charge some random number between $0 and $1 for it, but it's worth it."
– Benno Nelson, manager of merchant data, Global Operations
DePaul University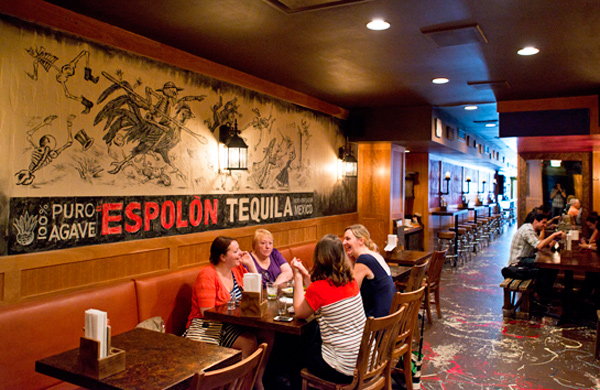 Taco Joint (1969 N. Halsted St.)
"Taco Joint is a little bit of a walk, but my dad loves going there, and he doesn't even care for Mexican food. The tacos are small but powerful, so you can get a really interesting meal without putting yourself into a food coma. Parents dealing with separation anxiety will probably also appreciate the margarita menu."
– Carolyn Dorant, site editor
Las Tablas (2942 N. Lincoln Ave.)
"[O]ne night when we wanted to go out for a nice dinner, we ended up at Las Tablas, a Colombian steakhouse on Lincoln Avenue. My mom and I shared a pitcher of sangria, which we were unable to finish, at which point she gave me the keys to the car and told me to get a to-go cup that was in the back seat so we could sneak out with the rest. The food was awesome and authentic—the type of place that said, 'This is what living in the city is like.'"
– Amy Nohl, image designer
University of Illinois at Chicago
Artopolis (306 S. Halsted St.)
"The UIC campus is lucky enough to be right next to Greektown. My favorite spot for a warm and breezy afternoon is the upper level of Artopolis next to the open windows with flowers in the sill. You can sit down for lunch with an artopita and a coffee, and be sure to grab some Greek pastries your way out! And if you're up for breakfast, you can't get any better than Meli Cafe, which is across the street. Can you say honey custard–dipped challah french toast?"
– Kara Cochran, image designer
Northwestern University
Celtic Knot Public House (626 Church St., Evanston)
"I lived a block away from this Irish pub as a senior, and it's the kind of place that's equally suitable for a more elegant dinner or a casual pint of beer. Get the Snakebite—half Harp, half cider—and pair it with their cupcake of the month."
– Hillary Proctor, site editor
Pete Miller's (1557 Sherman Ave., Evanston)
"[G]reat place for a nice dinner, especially when the tab doesn't need to be covered by a student's budget."
– Noelle Provencial, senior manager, Marketing
Photo: © Timothy Burkhart, Groupon