Play With Your Food! Lessons for the Food Lover
BY: Kristin Price |
Jan 16, 2014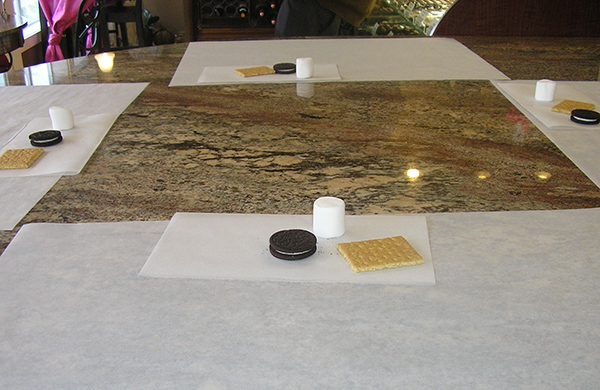 Whether you are looking to brush up your cooking skills so that you can dine more often at home and save some cash, seeking to make the perfect pie crust for that holiday gathering, or just want a tasty  outing with friends, food related classes are a great way to explore your culinary interests. From dedicated cooking schools to the grocery store down the block, these local venues can help new cooks learning the basics, as well as those cooking at a more advanced level, find confidence in the kitchen.
The Pantry at Delancey
Right next door to the popular Delancey pizza restaurant in Ballard, The Pantry, a community kitchen known for hosting family-style dinners and private events, also provides hands-on cooking classes. Almost every evening of the month, eager students of all levels fill the venue and gather to learn new cooking skills from local chefs while creating a meal to be enjoyed together at the end of class. Classes do tend to fill up very quickly and it's recommended that interested students sign up for emails to be alerted to new offerings as they become available.
Diane's Market Kitchen
In the heart of Seattle, owner and chef Diane LaVonne teaches series and single cooking classes that feature locally sourced ingredients, many fresh from the Pike Place Market just outside her doorstep. Diane's hospitality, warm, encouraging style, small class sizes and home kitchen setting all combine to make one feel right at home while learning to prepare a simple but impressive meal. Evening, weekend and lunchtime classes are available.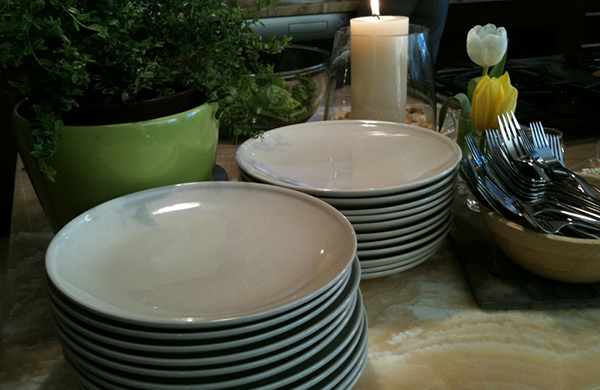 ChefShop.com
At their Interbay retail store, this specialty food shop and online supplier offers presentation-style cooking classes with some of the best personal and professional chefs in Seattle. With a focus on non-fussy, good home cooking, students will learn how easy it is to re-create restaurant-worthy dishes at home.
Book Larder
This unique cookbook store in the Fremont neighborhood of Seattle was designed with the cooking enthusiast in mind. And it is only fitting that they offer cooking classes and demos. Many classes are free, some demonstration style and some hands-on. They also offer seasonal themes and meet-the-author demos that include a cookbook signing by the visiting author. Each Monday, Culinary Director, Chef Rachael Coyle teaches a 60-minute lunch break cooking class offered for a small fee.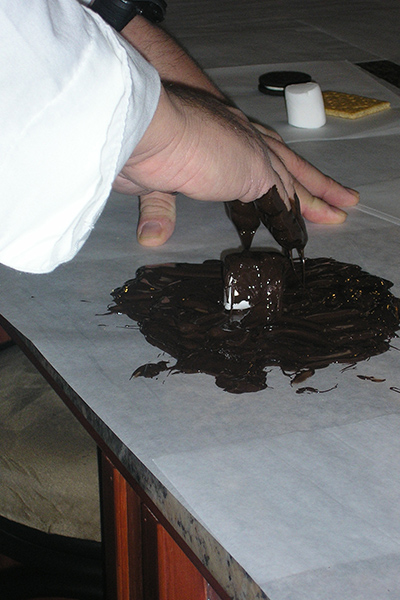 Oh! Chocolate
Oh! Chocolate's 2-hour chocolate dipping class, held on Friday, Saturday and Sunday evenings at the Madison park store, teaches students all about the revered cacao and provides a hands-on segment where students learn to temper chocolate just like the professionals. Students depart the evening with a box of chocolate goodies that they have hand-dipped themselves! These classes are very popular and frequently sell out quickly. A 10% discount is offered on private classes available for groups of 10 people or more.
Art of the Pie
Half day pie workshops and an annual multi-day pie camp are held at the Pie Cottage in Port Angeles on Washington's scenic Olympic Peninsula. Though there is some travel involved, students willing to make the trip will be rewarded by learning to make the perfect crust from award-winning pie maker and teacher Kate McDermott. Included in each half-day workshop class are all ingredients, recipes, snacks and more. Whether you are a pie expert or a beginning pie maker, Pie Camp is for all levels of experience. Included in this 5-day culinary splurge are all meals, lodging, instruction, equipment, supplies and tools.
Other Resources
Convenient and accessible, local grocery stores often host cooking classes and free demos. Check the individual schedules of your local PCC, Whole Foods Market and Central Market.  In addition to wine tasting and wine pairing classes, several wineries also provide cooking classes (or cooking with wine classes.) The EFESTE tasting room in Woodinville offers cooking classes to the public several times a year as well as custom classes that are available as bookable private events. Kitchen supply stores, such as Sur La Table and William Sonoma, are also a great resource for food themed demos and classes.
BY: Kristin Price
As a food lover and writer, Kristin, a Seattle native with many years of experience producing special events, understands just how much of a role food plays in our enjoyment of life's special moments. Since 2010 she has been helping readers of her blog, KristinPotPie - Savoring Delicious Celebrations, discover just how delicious life can be by sharing her recipe for making all of the moments in life celebratory through culinary delights, entertaining ideas and all the must-see and do experiences around her beloved city.