Quick Halloween Costume Ideas from Pilsen Vintage & Thrift
BY: JASMINE FELDMANN | 10.1.2013 |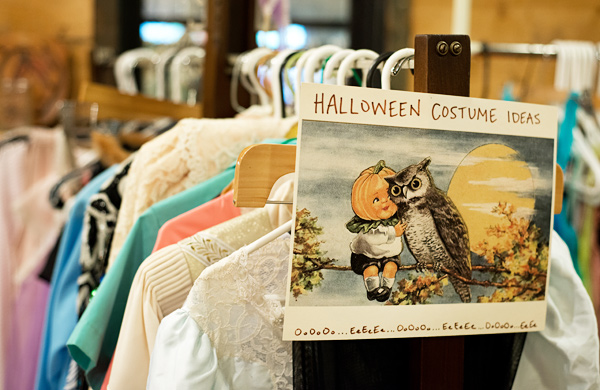 Some people have known since the pregnancy was announced that they were going to be Kimye's baby for Halloween. Others aren't as into foresight—they end up piecing together costumes only a few hours before the party starts. This guide is for people in the latter category, and thankfully, it doesn't demand much. The one requirement is a reliable thrift or vintage resale shop.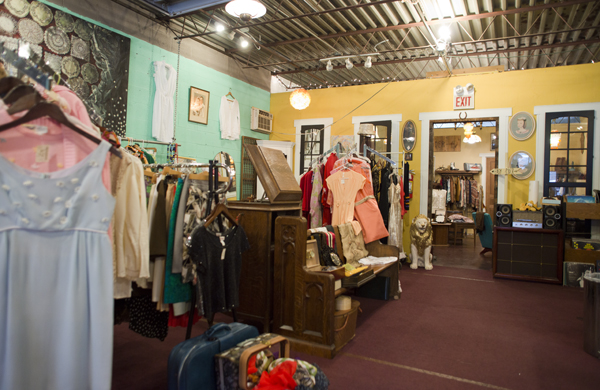 For the purpose of this mission, I chose Pilsen Vintage & Thrift (1430 W. 18th St.). The shop is divided into three sections: guys' motiffed shirts and leather jackets up front; ladies' dresses and finery in the second room; and a rustic, hippie-esque sub-store full of breezy linens in the back. There's enough material throughout these rooms to build several ensembles, but it's best to start small. I found that once you latch onto one inspirational piece, the rest of the costume comes easily.
ANCIENT GREEK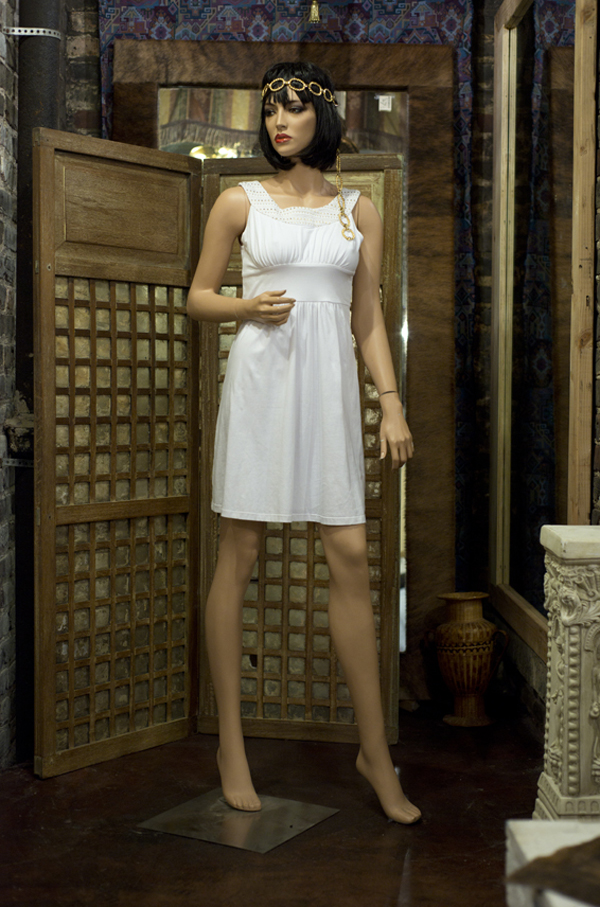 For a simple, pretty look, go as a woman from ancient Greece. Thrift stores abound with gladiator sandals that have been discarded in the last few years, and after that, all you need is a flowy white dress and a gold belt (to tie around your head). Donning a black wig and giving birth to a minotaur is optional.
ALADDIN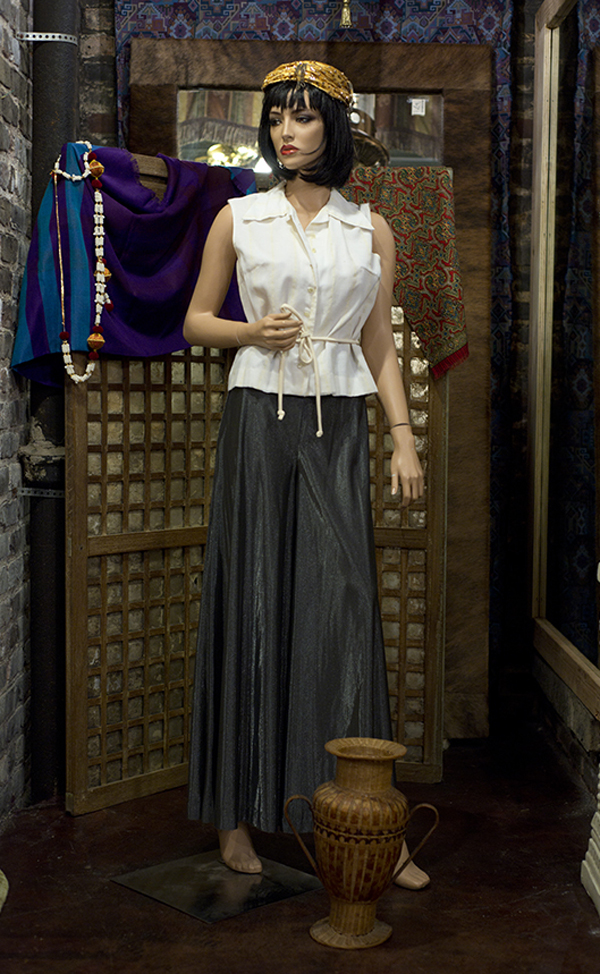 If you're aiming for a playfully gender-bent look, a feminine Aladdin costume only takes three key pieces. The first is a round pillbox hat, preferably adorned with gold stitching and sequins. The next is a pair of billowy pants—either Hammer pants or harem pants will do. Finally, slap on a vest and start making ridiculous demands of people's lamps.
GHOST OF CHRISTMAS PAST/FUTURE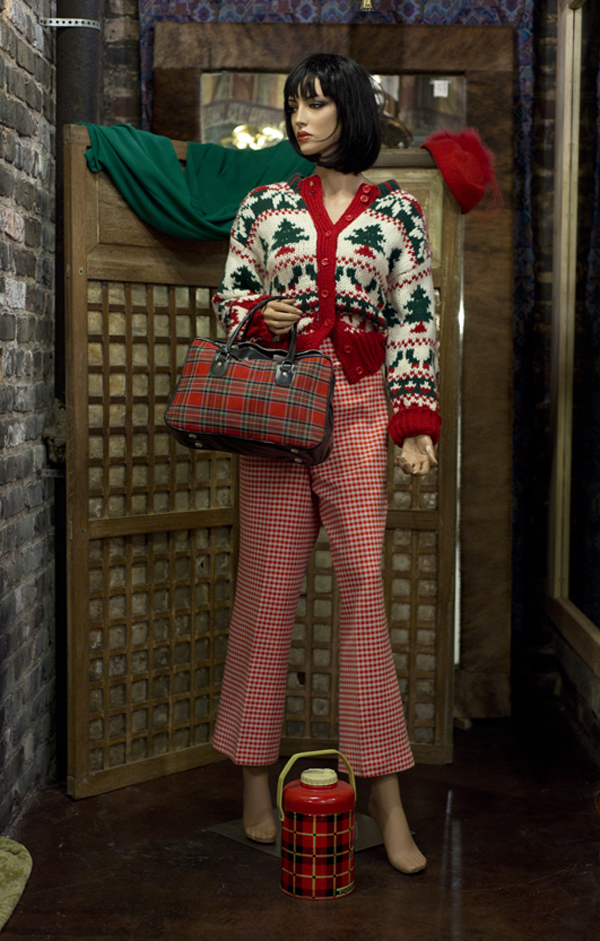 Due to Christmas-season overflow, you can usually find ugly holiday sweaters in thrift stores during October. These lend themselves to an easy theme costume: the Ghost of Christmas Past, or the Ghost of Christmas Future. For Christmas past, pair an over-the-top sweater with long skirts, or even a sheet wrapped like a toga. For Christmas future, match a sweater with a set of neon ski-goggles or tinfoil-covered sunglasses. Voilà—you're set for every party in the next two months.
DUMB AND DUMBER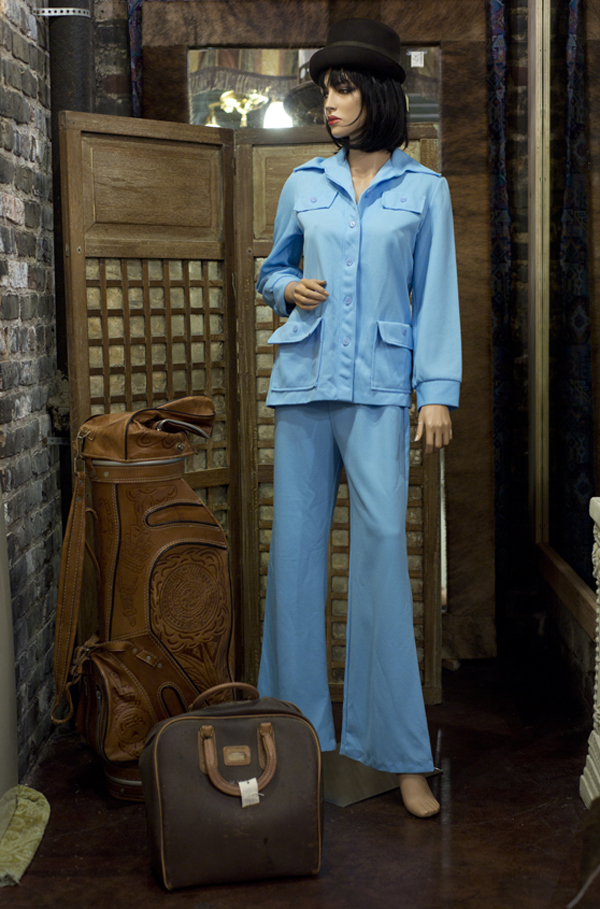 If you want to stay in your pajamas on Halloween night, then slip into a cozy Dumb and Dumber costume. Find a long-sleeved blue or orange sleeping shirt with a matching pair of pants. Accessorize with a top hat. One caveat, though—if you see a baby-blue suit, buy it and wear that instead. It will always serve you well.
MAD MEN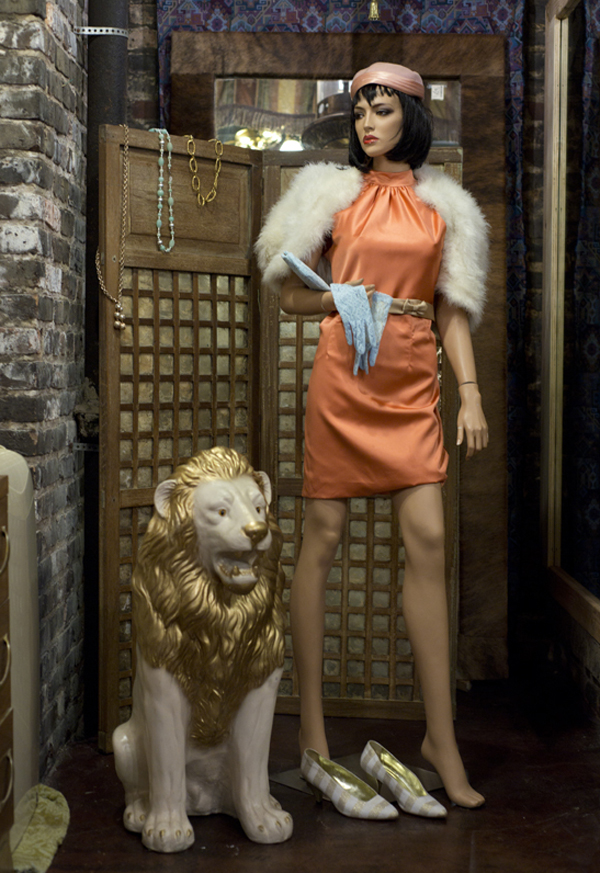 For a show-stopping Mad Men look, you might need to go to a resale shop rather than a traditional thrift store. Once there, scour the racks for higher necklines, longer hems, and pastel hues. Pair these with lacy women's gloves, any fur items (faux or not) you can find, and a tiny Jackie Kennedy hat. The result is highly wearable for Halloween as well as more formal soirees.
(Ditch the gloves for future parties, though, unless you want people to ask who you're playing in the remake of Clue. It's 2013, people.)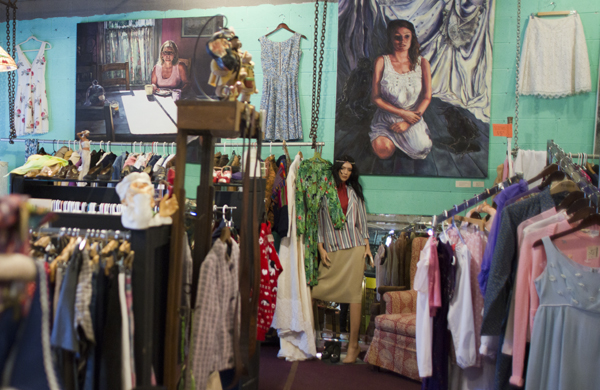 Photo: © Timothy Burkhart, Groupon
Shop Groupon Goods for all your spooky needs:

Get some more inspiration for your Halloween look:
| | |
| --- | --- |
| | |
| Blood-Free Halloween Makeup: Ventriloquist's Dummy | Blood-Free Halloween Makeup: A Grunge-Inspired Cat |
BY: Jasmine Feldmann
Guide Staff Writer
Jasmine is a small-town Iowa girl makin' it in the biggish city. She loves thrifted dresses, pretending to be Mata Hari, Halloween, making her own extra-greasy lotions, sensible shoes, picnics in cemeteries, jet-setting around the world in coach class, and finding ways to incorporate more chilis into her life.